PLEASE NOTE: The District will share details to participate in the virtual community meetings later this week.
We have now added Student and Parent Portal Login to the Menu on the mobile app for quick and easy access! Just choose the top left menu icon and you will see the new links for MS/HS students and parents!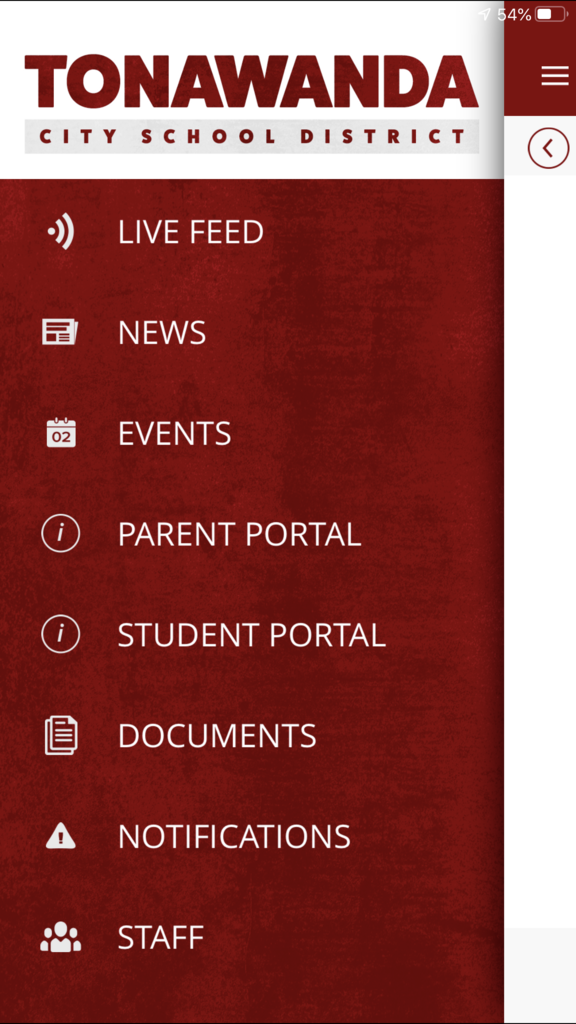 TCSD Middle and High School Families, Just a quick reminder that students DO NOT need to turn in chromebooks this summer. They may hold on to them until the fall when school resumes.



Reminder... If you ordered a yearbook this year, they are ready for pick up today, Tuesday, June 30th from 10:00am-4:00pm in the MS/HS parent drop off loop by door 3. You can also purchase a yearbook today, cash only for $87.
Please visit our website news to review the newly released survey results from our district and surrounding region. Thank you for participating in this recent survey regarding school planning for the fall!
https://rb.gy/rxmoiy


HS yearbooks have arrived! Pre-ordered books can be picked up Tuesday, June 30 from 10AM to 4PM in the TMHS bus loop. Didn't pre-order? There's still some extra copies available! Learn more on the HS Yearbook Google Site:
https://sites.google.com/tonacsd.org/hsyearbook/home

HS NEWS: Please read an important update from Principal Brown regarding the June 25 graduation ceremony.
https://5il.co/hcc0

For this year's Board of Ed election, Kristin Schmutzler and Jeff Thorp have earned 3-year terms with 1,257 votes and 928 votes, respectively. Dennis R. Atkinson was 3rd with 875 votes, while J. Mario Peña was 4th with 761 votes. Multiple write-ins earned between 1 and 3 votes.

The 2020-21 proposed budget has been APPROVED by voters. The tally was 1,287 "yes" votes and 832 "no" votes. Thank you to all who participated in this year's vote! We appreciate your support, especially during this trying year!

Due to technical issues with tabulating votes at the Board of Elections, results from the Budget Vote/BOE Election will not be posted tonight. The ballot count will take place tomorrow, and results will be posted when they become available. Thank you to all those who voted!
Looking for something specific? Try the search button at the top of the page. Looking for Portal Information? Choose Schools- Tonawanda Middle/High-Menu-Our School, and you will find the same pages as before!

Following the guidance from the Governor, we will open our playgrounds on Monday, 6/15 for public use. Please practice social distancing and other recommended guidance for public interaction when utilizing these spaces.