UPDATE YOUR CONTACT INFO!
PARENTS: The Tonawanda City School District uses the Apptegy Thrillshare communication platform to make parents/guardians aware of any important news. Parents/guardians can be contacted by phone, text or e-mail.
To ensure you receive these notifications, please keep your contact information up-to-date at your child's school.
While we believe that our students are best served academically and socially by being in school, our top priority is their safety and sometimes that means we need to close our schools.
To make a decision on whether or not schools should be closed, we gather as much relevant information as possible and base our decision on that analysis. This process includes:
A review of data from forecasting services and statewide emergency systems

Information on road conditions from transportation staff, police and highway supervisors

An assessment of the amount of accumulated snow and ice

Evaluation of anticipated duration of precipitation, weather predictions, temperature and wind chill data

Verification of building status, including availability of utility services and onsite snow removal
The Superintendent of Schools makes the final determination based on the above factors, as well as recommendations from the Director of Transportation, Director of Facilities and Operations and the City of Tonawanda Police Department.
When schools are closed for the day, all after-school extracurricular activities are canceled. This includes sports, field trips, and other performances that might be scheduled.
As always, parents/guardians are the final authority as to whether or not you believe it is safe for your child(ren) to go to school. If you believe it is too cold, or the snow is too deep, or the weather is too compromising, your decision may be to keep your child home.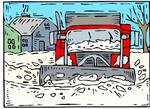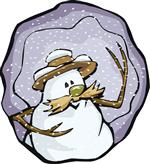 When adverse weather conditions develop and result in the closing of schools, the primary communication method for district notifications will be an automated phone messaging system with the pertinent announcement.
The following radio and TV stations will carry the announcements:
WBEN 930 AM

WYRK 106.5

WBLK 93.7 FM

STAR 102.5 FM

WJYE 96.1 FM

KISS 98.5 FM

Channel 2

Channel 4

Channel 7

Spectrum News

Tonawanda City School District AM Radio Station 1670
The phone and media announcements normally are made between 6-6:30 a.m. and thereafter, depending on station policy. Absence of an announcement by 7 a.m. usually indicates that Tonawanda City Schools are open.
Do not call the school or radio stations to inquire as to the closing. Listen to the radio stations and watch the scroll of districts closed on the television. The fact that nearby districts close does not mean that Tonawanda will necessarily close. Conditions of roads can vary greatly from one district to another.
There will be no use of school buildings on snow days. If closed, the following will be automatically cancelled: Sports practices and games, interscholastic contests, recreation department activities and student events such as plays, musicals, dances and meetings.
WORKING WITH POLICE AND FIRE OFFICIALS
As part of a Crisis Planning grant sponsored by the U.S. Department of Education, the Tonawanda City School District and the Tonawanda Police and Fire Departments have formed a close relationship. Any closings or emergencies are reported directly to the Police and Fire Departments.