Here's some food for thought: Read about whole grain in the December issue of The Dietician's Desk, courtesy of the Tonawanda City School District Food Service. Read it at
https://5il.co/12m90
.
Get it before it's gone. The current issue on the newsstand of The Ken-Ton Bee includes an article by Gavin Lindahl about the All-Bee girls soccer team. Tonawanda Warriors goalkeeper Alexis Oddo is among the honorees.

Congratulations to Tonawanda Warriors soccer player Chris Garbo, who was named to the All-Bee boys soccer second team. The All-Bee team is printed in the Nov. 10 edition of the Ken-Ton Bee. @TonawandaSoccer @TonaWarriors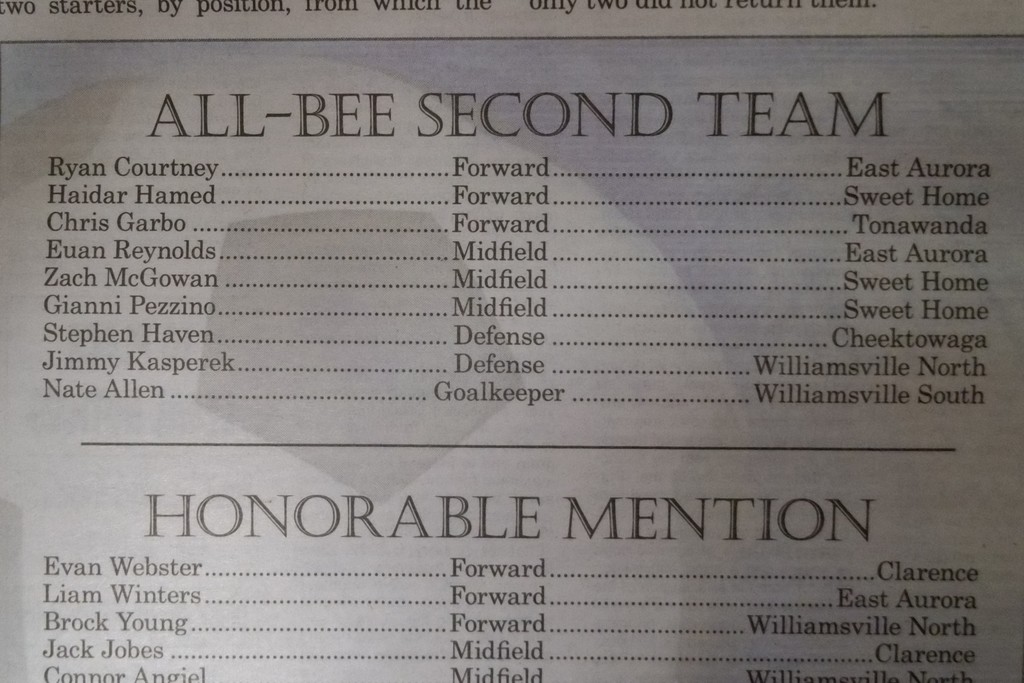 The Tonawanda Middle School/High School Counseling Office will hold Financial Aid Night at 6 p.m. on Nov. 17. A financial aid advisor will meet with parents in the high school Library Media Center and help parents fill out their FAFSA form. Parents should bring their 2020 federal income tax form and 2020 New York state income tax form. Parents should know their Social Security number and their student's Social Security number.
Food for thought: the November issue of The Dietitian's Desk is posted on the Tonawanda City School District website at
https://5il.co/11d10
.
Thank you to the City of Tonawanda Police and the other superheroes who kept @TonawandaCSD students safe during the Halloween parades at Mullen and Riverview elementary schools Friday and during trick-or-treating.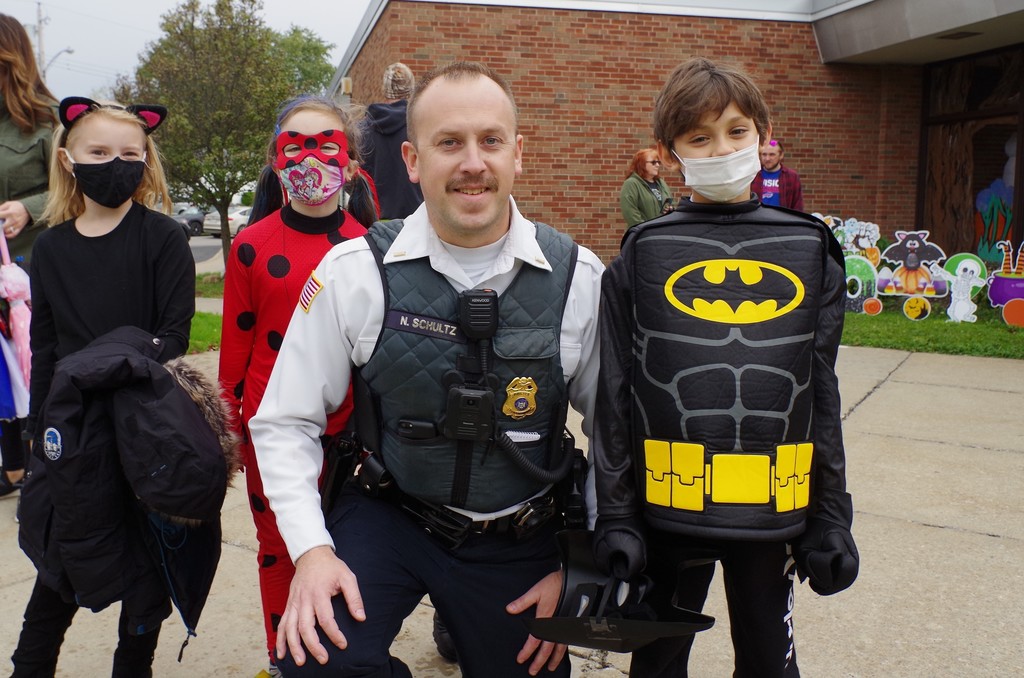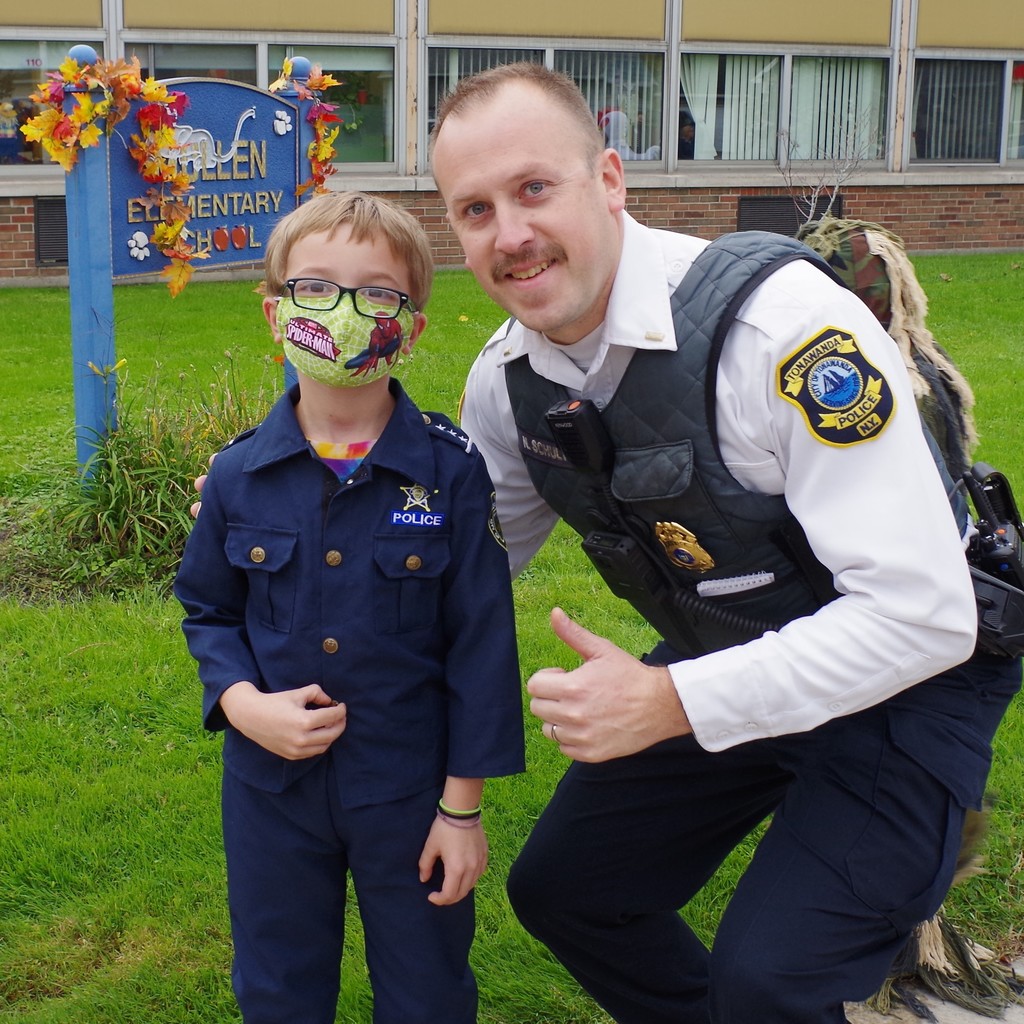 "... we're building a culture." -- Coach Liz Randell The Ken-Ton Bee has a nice article about Tonawanda cross country written by Gavin Lindahl that appears in the Oct. 27 issue. Pick up a copy at Tops.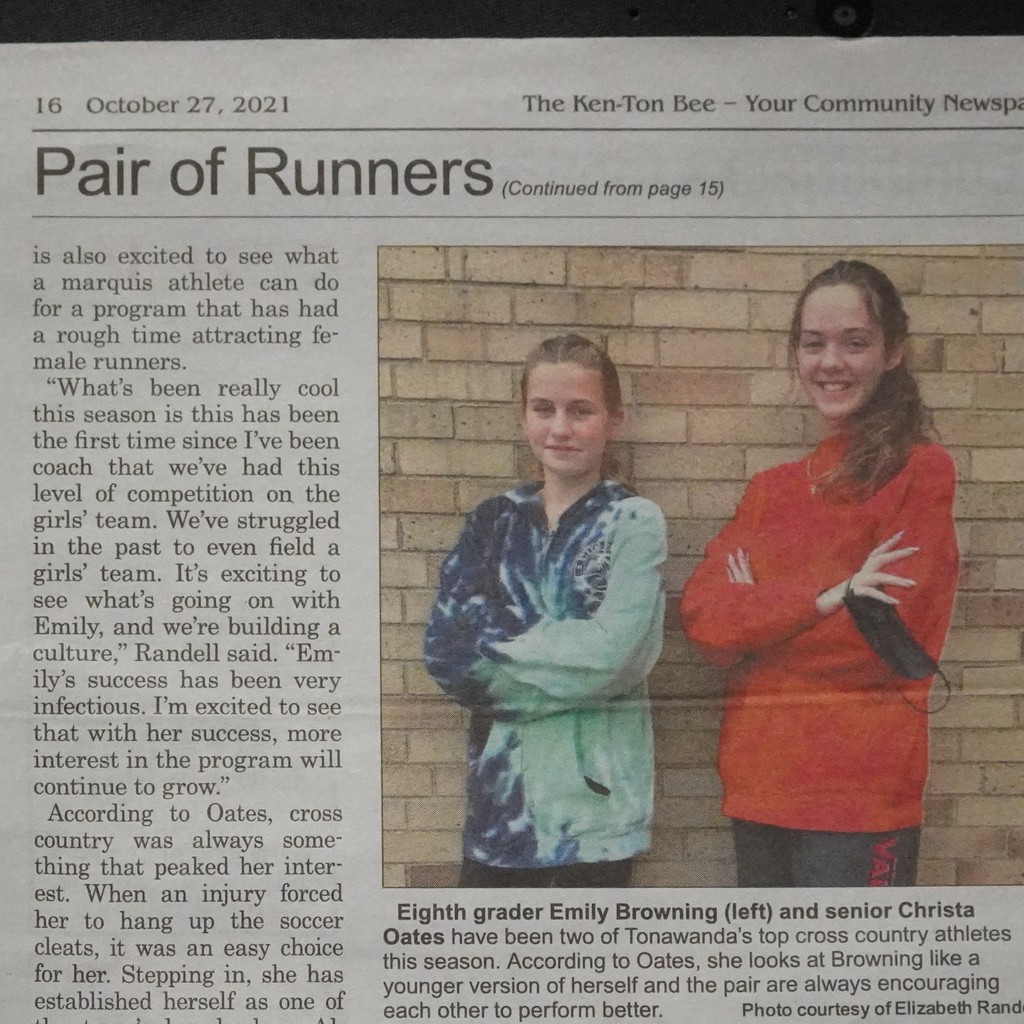 Hello Warrior Nation! There will be additional presale tickets (250 adult and 250 student) for tonight's TNT football game in an effort to reduce the number of people waiting in line prior to the game. These tickets will be made available to purchase from 3-4pm today by door 1 of the MS/HS building. Adult tickets are $2/ticket and student tickets are $1/ticket. GO WARRIORS!!!

Good afternoon Warrior Nation! This evening's bonfire has been cancelled due to the inclement weather and the safety risk it poses to attendees. It is rescheduled for tomorrow, Friday at 4:00pm at the same location, Veteran's Park.
Tonight's T-NT bonfire has been canceled due to weather and has been rescheduled for tomorrow at 4 p.m. in Veterans Park.
If you're going to tonight's Tonawanda Warriors boys soccer game at Clint Small Stadium, pick up a copy of the Ken-Ton Bee and read Gavin Lindahl's article about the team in the Oct. 20 issue. It's free at Tops.