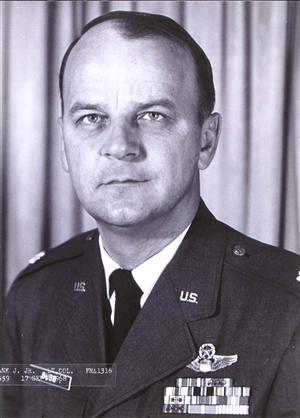 LT. COL. FRANK J. BUBB, JR. (1941)
Lt. Col. Frank J. Bubb, Jr. graduated from Tonawanda High School in 1942. The dictionary defines a patriot as "Somebody who proudly supports and/or defends his or her country and its way of life." Frank was a true patriot in every sense of the word. He knew what he wanted to do as a teenager and set the wheels in motion to pursue his goals immediately following graduation.
With Fascism and tyranny spreading across Europe and the attack on Pearl Harbor in 1941, Frank realized our democracy was at risk and was determined to answer the call. When he became 18, he found a job selling cars in order to take flying lessons, unbeknownst to his mother, until he received his pilot's license in 1943, buying his own plane shortly thereafter. He enlisted in the United States Army in 1943 to begin his 31 year flying career.
During World War II, Frank was assigned as a pilot to the Far East Air Forces B-29 with the 98th Bombardment Group. As a 1st Lieutenant he served as a B-24 Liberator Pilot in the China Burma-India Theatre from May 1944 to January 1945. The purpose of those missions was to resupply the Chinese war effort of Chiang Kai-shek and the units of the United States Army Air Forces based in China. No air fields existed and flying over the Himalayas was challenging and dangerous as there were neither charts nor radio navigation aids. Additionally, a fighter pilot never knew what weather disasters might lay ahead.
Frank became one of the founding members of the newly created United States Air Force in 1947 and flew in the Korean War. He was assigned to Japan in 1951, followed by Guam in 1952 and England in 1955. During this period he flew the B-52 Stratofortress, his favorite. It was built to carry nuclear weapons for Cold War-era deterrence missions. In April of 1953 he was appointed temporary Captain and commissioned Captain in 1958.
Following the Korean War, Frank distinguished himself and received an award for meritorious service as Crew Commander at Westover Air Force Base in Massachusetts from January 1958 to February 1963. He coordinated the solutions of the Strategic Air Command by maintaining the strength of its deterrent forces, bringing outstanding credit upon himself and the United States Air Force. That same year, when President John F. Kennedy addressed the nation on the Cuban Crisis, preparing the Nation for what seemed an inevitable conflict, Capt. Bubb was in the air ready to drop the bomb if needed. Captain Bubb flew the B-52 bombers again during the Vietnam War as he continued serving his country.
Due to his bravery, patriotism, dedication and love of country, Frank earned the title of Lt. Colonel in June of 1970, the rank he carried with him when he retired in 1974. His patriotism and 112 successful flying missions earned him several medals over the 31 years he served our country. Medals he received are: World War II 1941-1945; Distinguished Flying Cross; Air Medal-Fourth Oak Leaf Cluster; Military Merit; Meritorious Service; Bronze Star; Air Force Commendation Medal 1958-1963 and Cuban Crisis.
Upon retiring, Lt. Col. Bubb returned to his family home on Morgan Street and enjoyed time with his brothers, playing cards, being on the Niagara River, and enjoying sports, while his passion for flying continued. In 1981 he married Sharon (Zipp). They enjoyed a quiet life and often went dancing to all kinds of music in their 20 years together. Frank was an active member of the Eldredge Club, American Legion Post 264, The Benevolent and Protective Order of the Elks, AARP and the Air Force Association. Not only was he an American patriot, Frank was also a Tonawanda patriot who chose to return to the way of life he fought to preserve.
It is for these accomplishments, dedication, selflessness, and heroic actions that Lt. Colonel Frank J. Bubb, Jr. has been selected to be inducted into the 2018 class of the Tonawanda High School Distinguished Alumni.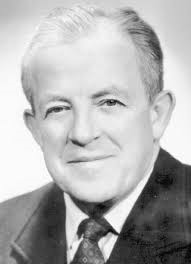 ROBERT "BOB" KIPHUTH (1909)
Robert Kiphuth (Bob) is a 1909 graduate of Tonawanda High School whose legacy is unmatched in worldwide Olympic coaching for swimming and diving. Though, it is told, he was never seen in the water and reportedly could not swim, he became a subject of a book titled, "Famous Biographies for Young People, Famous Coaches," by William Heuman.
After graduation, Bob began his career as a physical educator at the YMCA in Tonawanda. He held the position for only four years when Yale University hired him in 1914 as their physical educator. In 1918, the Yale swim coach became ill and Bob was asked to help out until the coach returned to good health. The rest is history as he remained in that position until 1959 when he retired.
Bob was the first coach to require land training for his swimmers. After two months of rigorous physical training on pulleys and weight lifting, learning their strokes and building endurance, the swimmers were allowed to enter the water. "Conditioning" was Bob's motto. Always striving to improve, he spent many summers in Europe, Japan and Hawaii to observe how these countries trained their athletes. His journeys paid off as his teams won 528 of 540 dual meetings, including 175 in a row from 1924 to 1937. The Elis met their challenge in 1938, however, when Harvard University put a temporary stop to the amazing winning streak.
In 1948 Bob was called to coach our Olympic team in London. His team took six gold medals in swimming and two in diving. In total his team took 11 out of 18 possible medals. In 1952 in Helsinki, Finland, Bob's American swimmers won four out of six swimming events, and both diving events. 1951 took Bob to Europe at the invitation of the United States Army to conduct swimming clinics. He also travelled to Iceland and Israel for the Army to demonstrate swimming techniques. It is here he was quoted as saying, "Condition is the secret to success in the tanks."
Coach Kiphuth led the New Haven Swim Club to AAU national indoor championships in 1949, 1951, 1953, 1954, 1955 and 1957. In 1956, he coached, emeritus, at the Melbourne, Australia Olympics. His swimmers won five out of seven contests for the men and three out of six for the women. The remarkable success of many Australian swimmers was attributed to the fact that many of them had attended Yale University and were 'conditioned for the tanks' by Blue coach, Bob Kiphuth. They referred to his gymnasium as the Temple of Sweat. In a hopping exercise, one of Kiphuth's boys hurt his ankle. "Hop on the other one," roared the Eli coach. His boys loved it.
In his spare time, Bob wrote several books on physical education and swimming. But the question remained, "Could he swim or not?" A conversation between two Yale grad swimmers during a Golden Jubilee celebration at the Payne-Whitney pool brought about the answer. Bob did it simply, but spectacularly, by jumping in the pool at that very moment. He swam across to the other side with the crowd staring at him and cheering boisterously as he came out dripping wet and smiling pleasantly. There is a tradition that when passing through Tonawanda, all good Elis doff their hats in honor of Robert J. Kiphuth. We don't have to question why!
Robert Kiphuth leaves behind a record which most likely will never be equaled in the sport. He developed teams which looked upon defeat as catastrophic. He was and is the maestro of the sport. Supporting him all the way was his wife Louise DeLaney whom he married in 1914. They had one son, John, who followed in his father's footsteps and became the Yale athletic instructor in 1959. Bob assisted John at Yale until he passed away in 1967 leaving a legacy far beyond Tonawanda. His legacy touches the spmt of swimming around the globe. For these reasons, Tonawanda High School is proud to name Robert J. Kiphuth as an inductee into the Distinguished Alumni Class of 2018.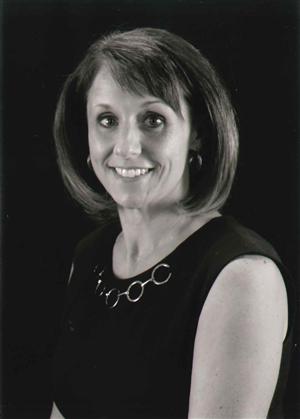 Sarah graduated from Tonawanda High School in 1995 as a scholar athlete. After attending Buffalo State College and Walden University in Minneapolis, Minnesota she returned to Tonawanda to begin her teaching career in 2000 at Fletcher School. Due to her personal academic success and athletic challenges as a student at Tonawanda High School, she believed that self-esteem and sports held a serious connection with one another. She made this connection a priority in her teaching philosophy.
In her classroom tenure, Sarah has worn many educational hats, that of Inclusion Teacher at Fletcher School, Reading Resource Teacher at Fletcher and Riverview and since 2003, Self-Contained Classroom Teacher at Mullen where she remains today. Currently, she wears the hat of Special Education teacher.
In 2007 Sarah had an eagerness and determination to bring that self-esteem and sports competition she experienced at THS to those students who would otherwise not have the opportunity to participate in competitive sports. And thus, Special Olympics for the City of Tonawanda disadvantaged youth began under the dedication of Sarah Lysek. The program started out to involve only the children from Mullen School. It has grown to include the students from Fletcher School, the Middle School and the High School. The games had been taking place for years in Erie County but without representation from the City of Tonawanda. Change occurred in our school district with success beyond measure. Since 2007, our special needs population has competed yearly and won in both track and field. Their head coach is, of course, Sarah Lysek. Sarah has brought great pride not only to the students, but to their families and to the Special Education Department in the Tonawanda City School District.
The Special Olympics Program is not part of the workday curriculum. However, Sarah continues to contribute her time and effort after school hours. The joy she experiences when she sees "her kids" have their moment in the spotlight is beyond measure. They are her winners and they are winners to themselves, their families and our school district.
Sarah's dedication is just as sincere and ambitious regarding Mullen School's success. She has been instrumental in the adoption of the Seven Habits and with Mullen's success in achieving Lighthouse Status. She works after school with students in many capacities such as the Walking Club and Cougar, Inc., and the Student Lighthouse Team. All this while she continues as Head Coach for the Special Olympics.
A national educational website recently stated that, "Disadvantaged students in the Tonawanda Schools are performing better than average compared to other disadvantaged children in New York State." This is not the only honor brought to the Tonawanda City School District due to Sarah's efforts. In 2015 and 2016, with the help of Amy Edgerton and then Superintendent James Newton, the City of Tonawanda School District hosted the Erie County Track and Field Games at our very own new facility.
Sarah has made a noteworthy contribution to the Tonawanda City School District, to the entire community and to all the students and families who have become and will become part of the Special Olympics of Erie County. She has made a legacy for herself and Tonawanda because of her love for her hometown and her students. She has accomplished this with the support of her husband Kyle, and children Evan and Grace. It is for Sarah's lasting effect on her community that she is inducted into the Tonawanda High School Distinguished Alumni, Class of 2018.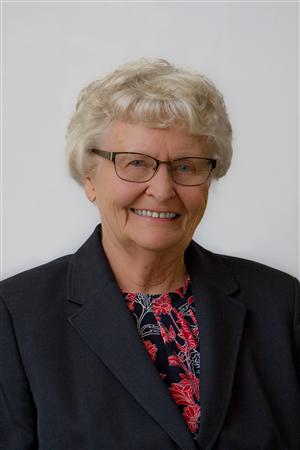 MARION CHARSLEY MIANO, RN (1950)
Marion Charsley Miano, RN, Certified Diabetes Educator, (CDE), graduated from Tonawanda High School in 1950. She immediately furthered her education and graduated first in her class from E.J. Meyer Memorial Hospital School of Nursing (SUNY at Buffalo) in 1953. Sixty-five years later she remains active and dedicated to helping her patients. Her remarkable story needs to be told.
Marion began her career in advanced coronary care after attending an intensive six week course. She assisted in setting up the first coronary care unit at St. Jerome Hospital in Batavia. She was appointed head nurse of that unit. However, her nursing career expanded beyond coronary care. She became the first certified diabetes educator at the Batavia VA hospital and Rochester Clinic where she cared for our Veterans for 28 years. Her career spanned caring for veterans who fought for our country in various wars from World War I to Operation Desert Storm. Kindness and compassion were her middle name.
Her awards include:

1984 Administrator's Award for Excellence in Nursing

1991 Special Advancement & Performance Honors as the first Certified Diabetes Educator at the Batavia VA Medical Center

1993 "Nurse of Distinction" at Batavia VA Medical Center

2003 Western New York "Diabetes Educator of the Year"

2003 Batavia/Genesee Zonta Club "Woman of the Year" for her many outstanding accomplishments in nursing

Marion often traveled to patients' homes who needed diabetes education but were homebound. With her she would take medical supplies and monitoring equipment. The result was a better understanding of diabetes which had a positive impact on patients' lives. These visits were often pro bono because Marion was and is passionate about helping patients and her community.

However, Marion not only provided outstanding care at the hospitals where she worked, but she has performed numerous other activities related to nursing. She was treasurer of WNY AADE for ten years, Diabetes Walk co-chairperson for over ten years, Tour De Cure Rest stop captain for ten years. For the past twenty years she has been group facilitator for the Batavia VA Hospital, Medina Memorial and Clarence community. She has done countless presentations for the Lions and Rotary Clubs, Senior Citizen groups, teachers, nursing staff, health fairs and educational seminars. She serves Wyoming, Genesee, Erie, Orleans and Niagara counties.

At 86, Marion continues to work one day a week at Medina Memorial Hospital, providing comprehensive diabetes education to inpatients, outpatients and groups. She also has a private practice. Endocrinologists and primary care physicians refer their patients to her. She is in her 65th year contributing to her profession, her patients and her community. Marion is the facilitator at monthly support groups in Clarence and Medina. Full time retirement is not in the near future for this remarkable individual. She has had and continues to have an immeasurable impact on the health and quality of life of western New Yorkers.

This extraordinary woman with boundless energy accomplished her career while she was a devoted wife to husband Peter, and mother to their five children, Mark, Margaret, Anthony, Alan, and Joseph. Marion is a woman of many titles, wife, mother, nurse, educator, and lecturer.

Marion serves as an inspiration for future Tonawanda High School graduates, not only in the field of nursing, but in any chosen field. She is a unique and amazing individual whose story needed to be told. Tonawanda High School is proud to call her our graduate. It is for these reasons that we honor Marion Charsley Miano as we induct her into the Tonawanda Distinguished Alumni, Class of 2018.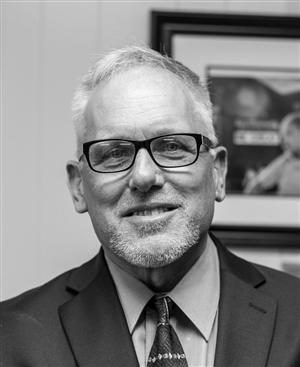 ROBERT "BOB" O'BROCTA (1979)
Robert (Bob) O'Brocta graduated from Tonawanda High School in 1979. Since then, "Bob O'Brocta" has become a household name, first in the City of Tonawanda and later in the entire Tonawandas, Ken-Ton and North Buffalo areas. Bob realized in high school that he was an individual who wanted to serve others and help people. He especially wanted to help area youth and families that need the services and programs of the Boys and Girls Clubs.
Bob began as a Camp Counselor with the Franklin Street Club in 1977 at the age of 16. He was well on his way to his dream job, as he calls it. For the following eight years he served in various roles at the Club. In 1985 his talent and ability working with young people was evident and he was appointed Unit Director of the Franklin Street facility. Countless children learned teamwork, played sports and made friends under his guidance. On any given day you could hear the activity of indoor sports, outdoor sports, and table games being played. Sometimes Bob was the biggest kid, playing ping pong or pool with the youth of Tonawanda. Many can reminisce traveling on the yellow bus to museums, the roller rink, a Sabres game and even the circus.
As a Unit Director, his workday never ended. Fundraising for equipment and programs took Bob into the businesses of Tonawanda, oftentimes reaching out to government leaders for assistance to purchase new equipment and/or keep the facility in proper repair. A nine to five work day did not exist for Bob. For years he could be seen roasting hot dogs at countless community events. When and where there were large groups of people, Bob made sure the Franklin Street Boys and Girls Club had a presence.
One of Director Bob's finest achievements was his Challenger Sports Program for children with special needs, both physical and/or emotional. The program partnered with another program, Challenged Athletes Participating in Sports, (CAPS). Bob is a recipient of multiple awards for his work with physically and mentally challenged individuals. Many parents had to drive over an hour so their child could participate. The program teaches team play, sports and social skills. When the participants arrived each week, it was often difficult to tell who was more excited, Bob or the participants. His Franklin Street office was covered with pictures of his special needs kids, a sign of his love and dedication to each of them.
Reaching outside the walls of the Franklin Street Club, many might remember him as a cafeteria monitor, a hall monitor, or as a supervisor of those who had to work off community service hours required by church or law. Some "unlucky" youth will remember their first high school dance and the day Bob taught them how to dance properly, balancing a pool cue on the palm of their hand. He helped establish the first Big Brother/Big Sister Program in Tonawanda.
In 2008, Bob's tireless, enthusiastic, innovative efforts were recognized and he became CEO of the Boys and Girls Clubs of the Northtowns. Currently, he oversees 12 clubs throughout the Buffalo region. Additionally, he still sponsors the Challenger Sports Program and has After School Programs at three schools in North Tonawanda and two in the City of Tonawanda. Bob constantly strives to develop new programs. He has accomplished all this with the love and support of his wife, Beth, children Katelyn, Scott, Ryan, Meghan, and Sarah.
Finding a more dedicated, community minded graduate from THS would be difficult. It is for these reasons that we welcome Robert O'Brocta in the 2018 class of Distinguished Alumni.