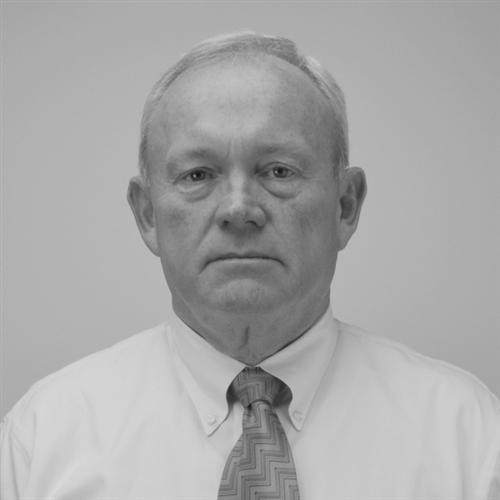 Class of 1971
Ned Librock graduated from Tonawanda High School in 1971. His recollection of favorite teachers includes Patrick Barnard for "exposure to world cultures and history." He also remembers Robert Holway's humor and understanding of young adults. Ned believes that a very smart, diverse and socially responsible class helped prepare him and his classmates for a successful career. Looking back, he cited the non-violent senior prank of placing a Volkswagen in the lobby of the school. To quote an article in the Tonawanda news, "The principle sees red."
After graduating high school, Ned attended Buffalo State College from 1971-1975 where he earned a BA in Anthropology. He immediately began further studies at the University of Buffalo where he earned an MA in Economic Anthropology, graduating in 1978. In 1981, he began his career with Dynabrade, Inc., a global supplier and manufacturer of power tools. He served as Director of Sales until 1990 when he began working at Columbus McKinnon as Director of Sales and Marketing. Well known for his success, he returned to Dynabrade in 2006 as Director of Marketing. His goal was to enhance Dynabrade's reputation as an innovative leader in portable abrasive tools. Product development and sales growth were the key elements as he travelled globally for the company. Ned reached his career peak in 2011 when he was elevated to President of Dynabrade.
Ned Librock, the person, reached far beyond the confines of the board room. Ned always found time for his community. While serving on many boards within the industry, he also showed support for our local United Way and the Boys and Girls Clubs of the Tonawandas. In 2013, he used Dynabrade's widespread presence to raise money for cancer research, selling a pink version of a product and donating $10.00 for each that was sold worldwide.
Like many Tonawandans, growing up by the Niagara River served to mold his interests. The love of boating and fishing were instilled in Ned as a child. In 2009, Ned became a U.S. Coast Guard Captain and a licensed NYS fishing guide. His excursions, often charitable, are most enjoyed by children and veterans. Realizing this prompted Ned to create Catching Dreams, LLC, a company dedicated to offering fishing trips on Lakes Erie and Ontario and the Niagara River. Catching Dreams is endorsed by Carly's Club from Roswell Park Cancer Institute and veterans' organizations. Free charters are provided to kids and young adults battling cancer, disabled veterans with PTSD and all veterans. Fishing therapy is highly recommended as an alternative to medicine.
Ned serves on the board of Supporting, Empowering, Respecting Veterans, (S.E.R.V.) and continues to serve the veterans of Vietnam, Iraq, and Afghanistan. Catching Dreams partners with S.E.RV. to provide a day on the water. His goal is to expand the numbers served and to turn, "Wishing into fishing," for our so deserving veterans.
Ned has been a huge success both in the business world and in his community. Tonawanda and Western New York are a better and kinder place because of him. Ned continues to make those struggling with illness his prime concern. He puts a smile on a face and for a few hours, takes away the pain of daily living.
Ned accomplished all of the above while he and his wife Sharon raised their two children, Sarie and Christian. Because of his success as a devoted family man, a successful businessman and his concern for his fellow man, Ned Timothy Librock has been selected as a member of the Class of 2016 Distinguished Alumni for Tonawanda High School.
Paul is a graduate of the class of 1965 and recalls his years at THS as both fun and formative. Fond memories of favoriteteachers include Paul Fenwick, Frank Winter and Dave Ramocki. They taught him to treat people the way he would want to be treated. Paul carried this philosophy through his entire life, both in the military and the workplace where it served him well. The track and cross country coaches always urged him to work harder, a lesson he also took to heart. On the lighter side of high school life, he remembers the T-NT rivalries as the most fun.
Paul enlisted in the Army in 1966 and after basic training he was deployed to Vietnam where he served until June of 1967 with the 5th Maintenance Battalion, 1st Logistical Command. He was honorably discharged in December of 1968. He returned to Tonawanda and was employed by National Fuel Gas, retiring in 2007 after 38 years.
Paul's continued patriotism and passion for our veterans led him to join the Vietnam Veterans of America (VVA), in 1991. The meeting place was a small room in the Chief Petty Officer's Club in Buffalo. His dedication as an advocate for Veterans immediately landed him a position on the Board, President for 6 years, and then Treasurer to present day. While President, Paul spearheaded the movement of the VVA to Tonawanda. Realizing space was needed to promote their programs, he located a storefront in downtown Tonawanda. There were 150 members at the time. Now, 17 years later, there are over 650 members and the roster continues to grow.
Following his instincts, Paul felt the need to recognize the citizens of Tonawanda who served in the VVA conflict. A new project was born. Beginning with items from his basement, Paul created a museum, cataloging and creating an inventory of every item, its history and its significance. Creating a 'mobile' museum, he shares this display with school districts throughout Western New York. Visitors come from all over to view this unique military museum.
After the museum, Paul did not rest on his laurels. He saw the need for a food pantry for all veterans. Beginning in baby steps, the pantry served 10 to 20 families. Currently, the pantry serves 200 families a year and continues to grow.
Inspired by his love for his community and country, Paul has served on various committees. He has held the position of President of the Twin City Vets Council and was involved in the development, planning and building of the All Heroes' Monument in Niawanda Park. He is on the Executive Committee of the City of Tonawanda's newest monument, the helicopter at Veteran's Park.
Paul has a philosophy, "Never again will one generation of Veterans abandon another." His advocacy for all veterans has had, and will continue to have, a long lasting effect on our community and beyond. His dedication and passion make us ask, "What will the next project be?"
All this has been accomplished with the support of his wife Colleen, while raising two daughters, JoAnne and Lynne, and working full time until 2007. It is for these reasons that we honor Paul Pietrowski this evening as a Distinguished Alumni for 2016.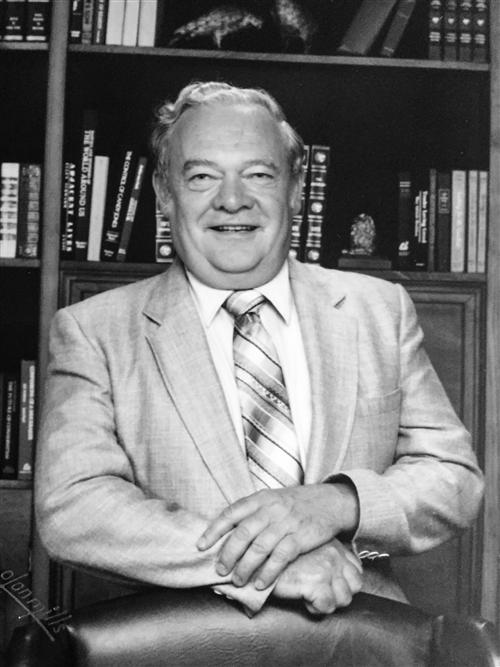 Class of 1943
Dr. Joseph L. Warthling was a graduate of the class of 1943. Just weeks after graduation, he enlisted in the United States Navy where he served until May of 1946 when he completed Dental Tech School in Sampson, New York. He continued his education at Canisius College and then went on to the University of Buffalo where the degree of Doctor of Dental Surgery was bestowed upon him in 1954. He set up his practice on Main Street where he served the residents of this community for 38 years.
Dr. Warthling's favorite patients were the children who came to him. They could often be seen leaving his office with a smile on their faces and a certificate in hand for ice cream at Sturm's Ice Cream Parlor across the street. A successful practice wasn't enough, however, for Dr. Warthling to serve his community, especially the youth. As the youth population in Tonawanda had grown in numbers, he came to a realization that set his energies and passion in motion. The National Little League Baseball League, successful as it had been, was not large enough to serve all our youth. Dr. Warthling set out on a mission. With the help of a couple of friends, and a massive undertaking, The American Little League was established in 1959. This was for the youth who lived east of Main Street. Without a permanent home, the games were played in Gastown or on the Ives Field on State Street.
In 1961, Dr. Warthling set out on another mission. He approached the Tonawanda City Council to donate the unused swamp land near Ives Pond. He put forth a strong plea with persuasive reasoning that the property become the permanent home of the Tonawanda American Little League. The City fathers could not see anything but positive results should such action take place and they responded affirmatively. The story doesn't end here.
You can't play baseball on swampland. Dr. Warthling had a new challenge and a horrendous effort lay ahead. A lot of fill, a lot of help, a lot of man hours were needed to tackle this next barrier to creating a baseball diamond. Not a problem for Dr. Warthling! He called on his friends and the business people of Tonawanda with persistence, persuasion, always portraying the wonderful end result to be achieved. And achieve it they did! The thousands of young people who have learned baseball, sportsmanship, team work, self esteem and character building will always be thankful to Dr. Warthling for his commitment to them. "Dr. Warthling Way" on the corner of Francis Street is a constant reminder as to whose leadership made it all happen.
Also, it must be noted that he was instrumental in the creation of Youth Court along with other dedicated Tonawandans. All this was accomplished with boundless energy and dedication while he was coaching both on and off the field. He had his own nine-member team at home with nine children and his wife, Marjorie.
Many honors were bestowed upon him over the years from local organizations and from state and local officials. It is for these reasons that we posthumously honor Dr. Joseph L. Warthling with the 2016 Distinguished Alumni Award. He continues to leave his mark on this community with every Little League member, past and present, and the positive outcomes of our successful Youth Court. We congratulate his wife Marjorie, his children and grand children on his living legacy.