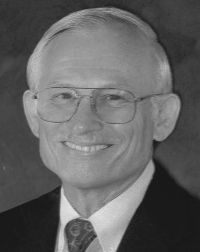 Class of 1960
Professor Kaplin graduated from University of Rochester in 1964 with a degree in Political Science and Cornell University Law School in 1967. His writing career began in 1966, as a law student, when he was asked to contribute a journal article, "How the Law Applies to the Accreditation of Universities." Prior to this endeavor, little or no research had been accomplished on the topic of legal issues related to higher education. Though his first publication, it was only the beginning of a topic he would pursue throughout his career.
A brief stint at the Department of Health, Education and Welfare was followed by a Professorship of Law at Catholic University in 1970. During this time, America was going through a cultural and educational metamorphosis that lasted well into the 21st century. Higher education became the target of enumerable lawsuits regarding race elated admissions, students' free speech, and students' rights. Professor Kaplin realized the magnitude of these issues facing campuses across the nation. In reaction to this movement, professor Kaplin produced what Discovery Magazine called his Magnum Opus: The Law of Higher Education: A Comprehensive Guide to Legal Implications of Administrative Decision making. This first edition was published in 1978 and was 500 pages. His fourth was published in 2006 and contained 1,400 pages. This earned him the reputation of being "The premier scholar of higher education law in the country," as quoted in Discovery Magazine in 2005. The article goes in to say, "Encyclopedic in scope, the book covers every important issue related to the law's impact on higher education- from civil rights compliance, to sexual harassment to faculty academic freedom."
Professor Kaplin's publication was recognized by the American Council on Education when they presented him with the "Borden Award for the year's outstanding book about higher education." Although others have authored books in these topics, none has supplanted Kaplin's which is often referred to as "The bible of higher-education law." His books have become standards in law libraries and classrooms across the country. Teaching, publishing and speaking engagements have given him national recognition. He is retired from the Catholic University of America at which he holds the title Professor Emeritus. Bill and wife Barbra currently reside in Winchester, Virginia. They have four adult children, Colleen, Keith, Lynn and Carole.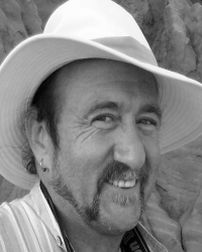 Bob's photography career began in 1970 while in high school when he traded his guitar for a 35 mm camera. He began taking nature and still life photos, teaching himself the use of the camera. After graduation, he used his talent and became a professional wedding photographer. He expanded his photography into the music arena by photographing several local bands.
Bob began to travel with many of these bands and made professional and business connections in both New York City and Toronto. His professional career took on a new dimension. He began to assist in promoting and managing these bands as well as photographing them in performance. He began booking national bands that appeared on record labels. His abilities were recognized by Retina Ltd., an agency with offices in New York City, London, Paris and Milan. In 1993 his work surfaced in music and lifestyle magazines around the globe. It was and still is common to find his work in magazines such as: Rolling Stone, Spin, Hit Parade, Circus, Life, Time, and People. He recently produced and did the photography for the well known Lance Diamond's CD, Lance Diamond Christmas.
Bob was the house photographer for Buffalo Memorial Auditorium, First Niagara Center, Darien Lake and for Live Nation for Upstate New York. Bob founded Rock Star Magazine, a local, glossy, music publication. He has also worked and toured with the Rolling Stones, Goo Goo Dolls, Marilyn Manson, Green Day, My Chemical Romance, Stone Temple Pilots and Oz Fest and many other well known artists. He has written articles for Gusto, Art Voice, Buffalo Spree Magazine and Business First.
In 2002 Bob started Music is Art with Robbie Takac of the Goo Goo Dolls. This is a not-for-profit organization. He still serves on the Board of Directors. Music is Art is best known for its free annual festival held locally in September. This festival features over seventy artists and photographers, 100 music acts and draws at least 25,000 attendees. Music is Art sponsors an instrumental drive that Bob initiated. This effort collects hundreds of donated used and new musical instruments annually. They are refurbished and put into the school system throughout Western New York. Workshops and school assemblies are also part of the program. Bob was honored and inducted into the Buffalo Music Hall of Fame in 2012.
He is now semi-retired and has chosen to remain in Tonawanda for his retirement years. He lives with his wife Donna. They have three adult children, Christina, Robert and Ashley.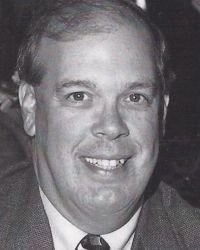 Class of 1970
After graduation Ron selected State University of New York at Delhi where he majored in construction technology. They young entrepreneur gained experience with positions in Pittsburg, Cleveland and Washington, D.C. before securing a prestigious position working for "The Colonel" of Kentucky Fried Chicken. His designs and constructions are still evident in KFC facilities throughout the world today. He progressed to a position with the west coast chain "Jack in the Box." It was here that he created a new kitchen prototype for fast food restaurants and because Foodmaker's Director of Equipment and Systems and the Design Task Force leader. His designs were recognized in the Restaurant Hospitality publication in February, 1984. His work led to a national expansion of food service capabilities and enabled equipment updates without structural change.
In 1985 Mr. Batt developed and operated his own design business until 2001. He then advanced to his last position as Associate Director, Housing-Dining-Hospitality Planning and Construction Services, at the University of California, San Diego. While there, he received many honors. One of the most unique was a proclamation from the mayor of San Diego. In 2004, he was recognized for designing and constructing the Candy Cane Switch used to light the Christmas Tree every year at Balboa Park December Nights Outdoor Festival. The festival annually draws 300,000 visitors in two days. He created this original device in his home workshop in a matter of days in order to rescue this important event for the community he so loved.Rob was not only well respected in his profession, but also, well known in the community for his many activities. Among his activities were the preparing of Little League fields, camping with the scouts, assisting in school theatre productions, and volunteering at high school sporting events. His outgoing, friendly personality, quick sense of humor and cheerful attitude were contagious and inspired others to help.
Batt is honored posthumously. Mr. Batt is survived by his parents Robert and Delores Batt, a sister Kathleen Patrick, beloved wife Susan, and his children, Hannah and Nicholas.