EMPLOYMENT IN THE DISTRICT
EMPLOYMENT IN THE DISTRICT
Please read our most recent letter detailing available positions here
Thank you for expressing interest in working for our District. District positions fall into two categories: Certified (for instructional staff) and Classified (for non-instructional staff).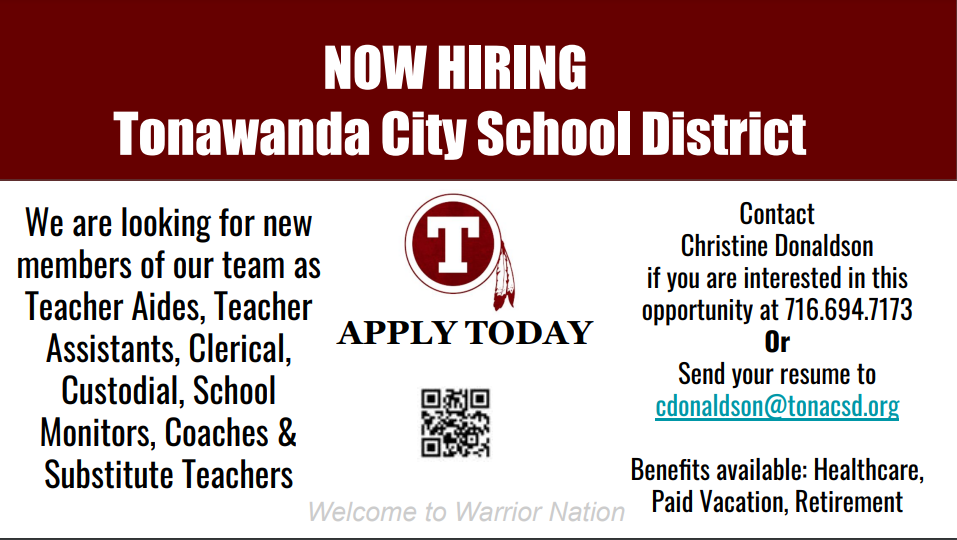 CERTIFIED POSITIONS (INSTRUCTIONAL STAFF)
All of our openings for positions requiring certification are posted on the WNYRIC job site. All candidates must apply online for a specific position using an electronic process. We do NOT accept paper applications either via fax, e-mail, or U.S. mail.
We encourage you to periodically check these pages, as well as the WNYRIC website, for openings. Anything that is currently available will be listed under our Certified Employment Opportunities page.
If you have already posted your resume on the website and an opening does occur, be sure to update your Letter of Interest so that you meet our initial screening criteria.
CLASSIFIED POSITIONS (NON-INSTRUCTIONAL STAFF)