Tonawanda Powder Puff game, Oct. 19, 2021
Seniors 26, Juniors 20
The Seniors took a 12-0 lead on an interception return for a touchdown and a long run. The halftime score was 18-14 Seniors before the Juniors scored to take a 20-18 lead. Hannah Rowland scored her third TD of the game for the Seniors for the win.
Below, the Seniors start the scoring with an interception return for a touchdown by Elysia Diaz.
Click on the photos to open them in a scrollable lightbox.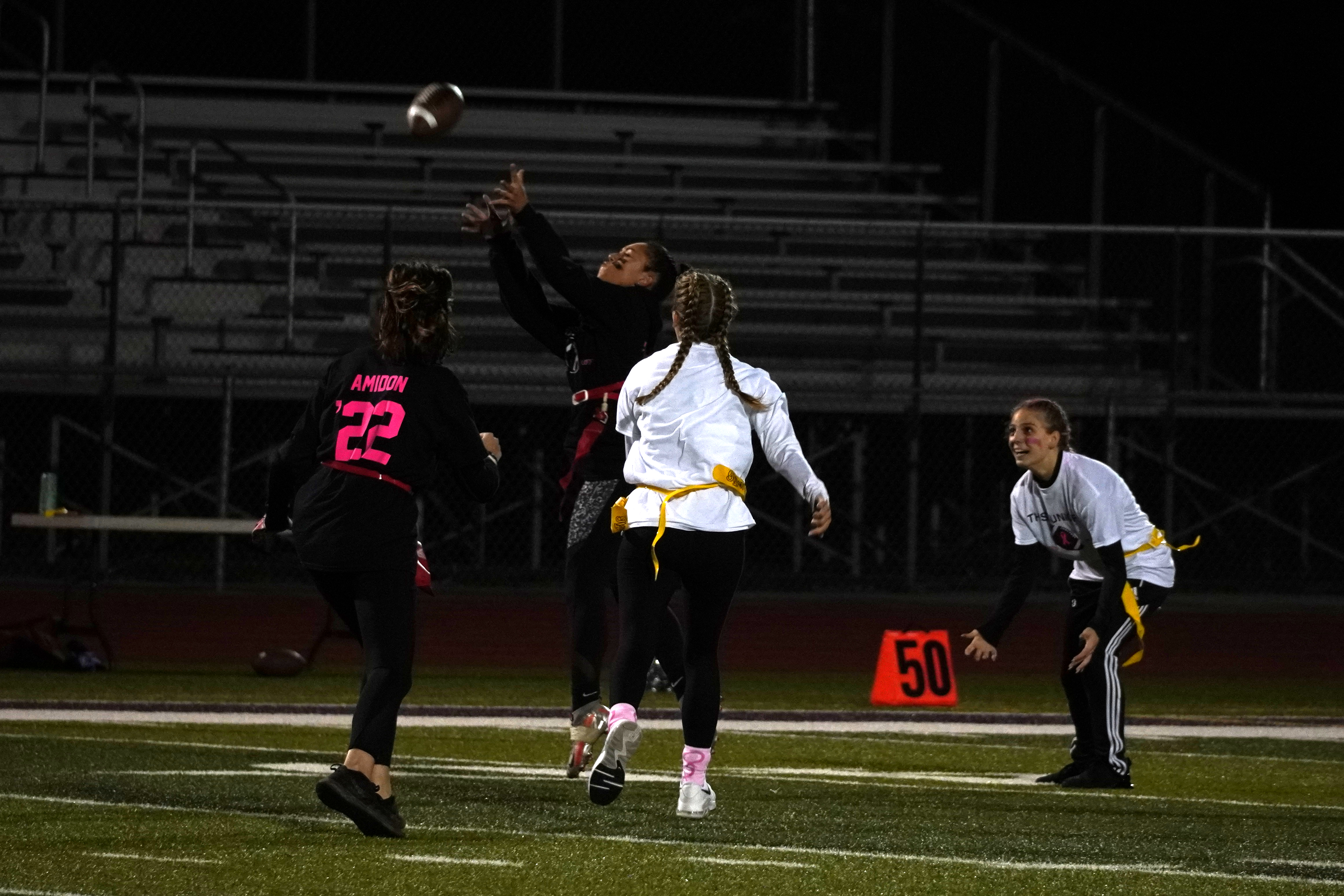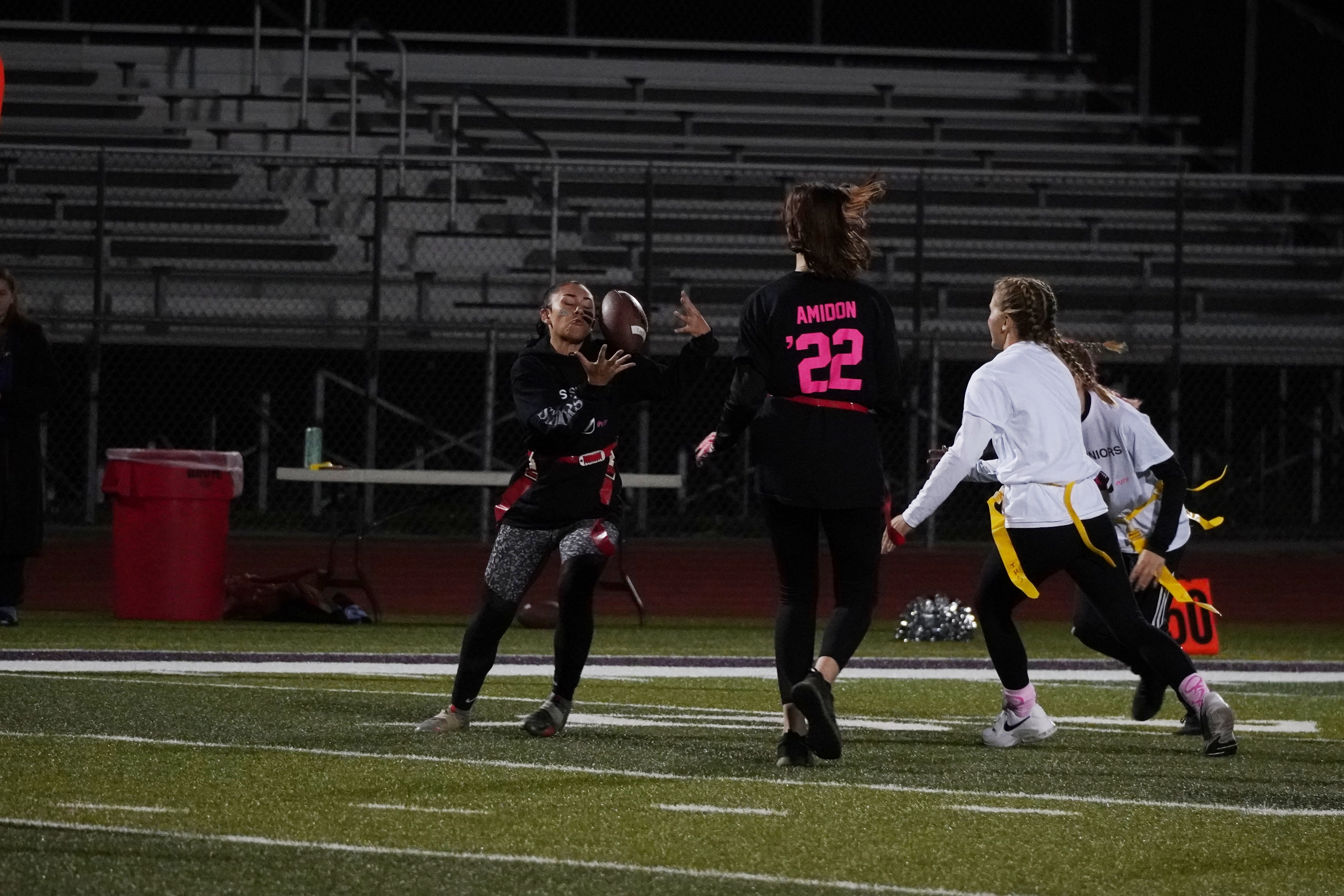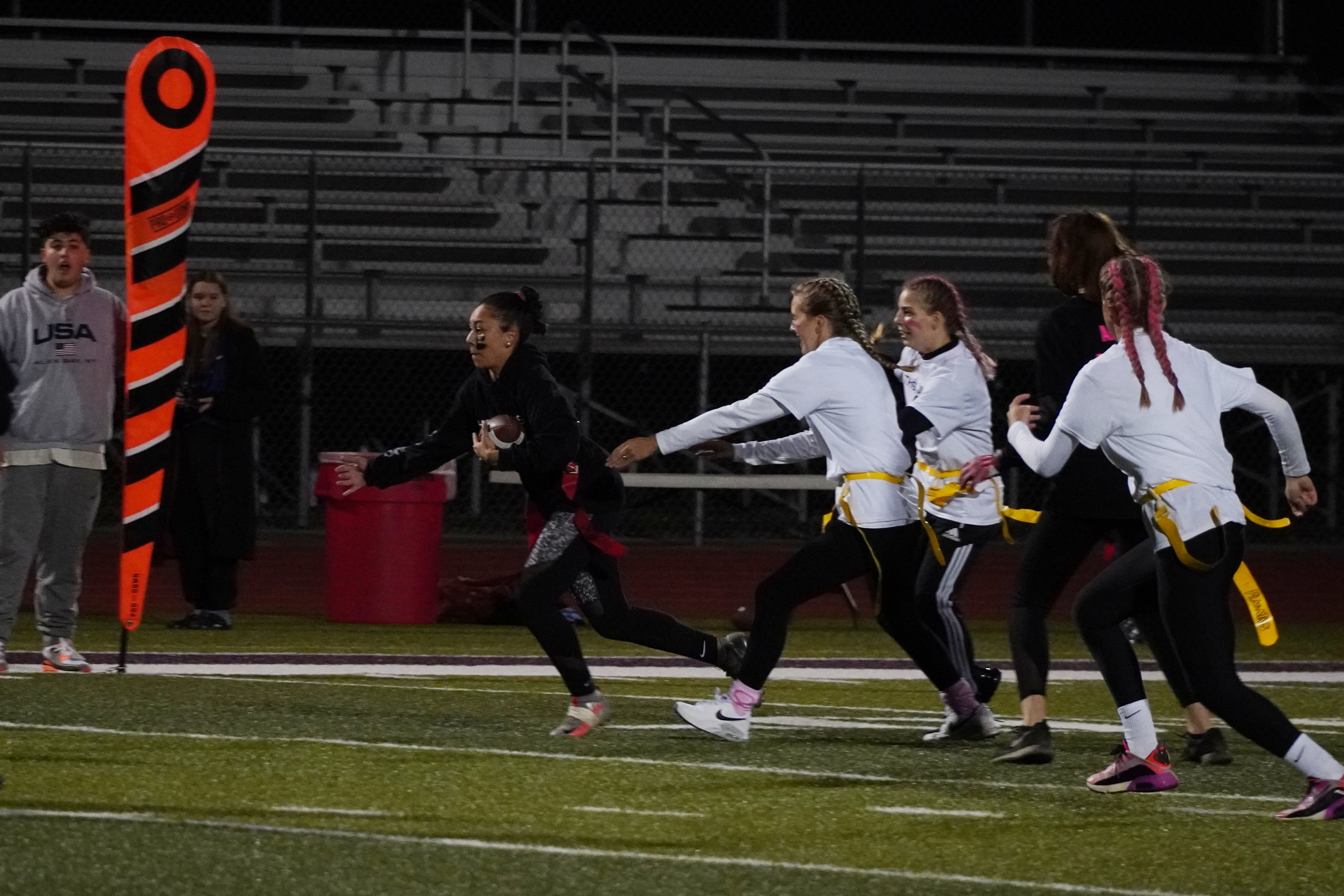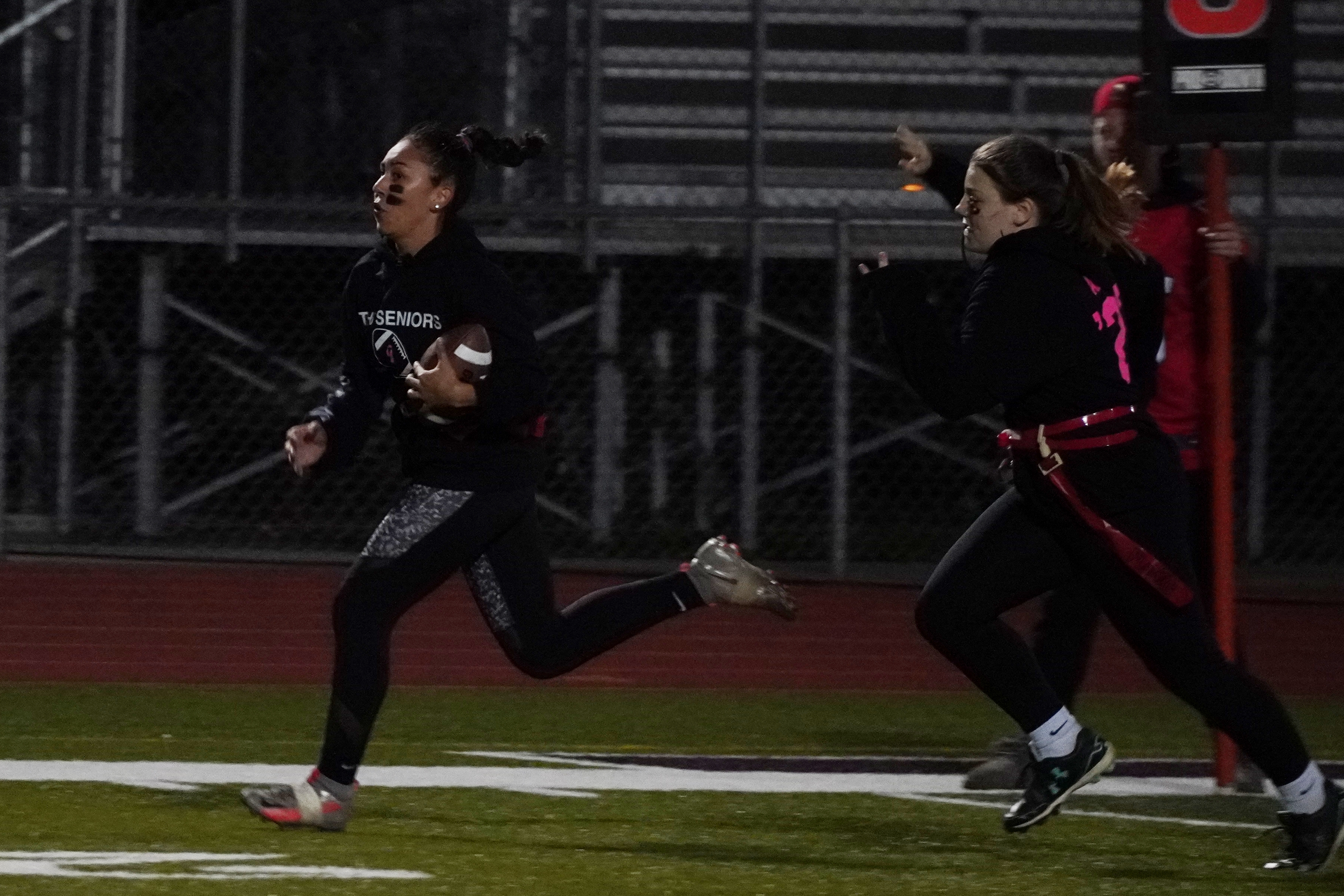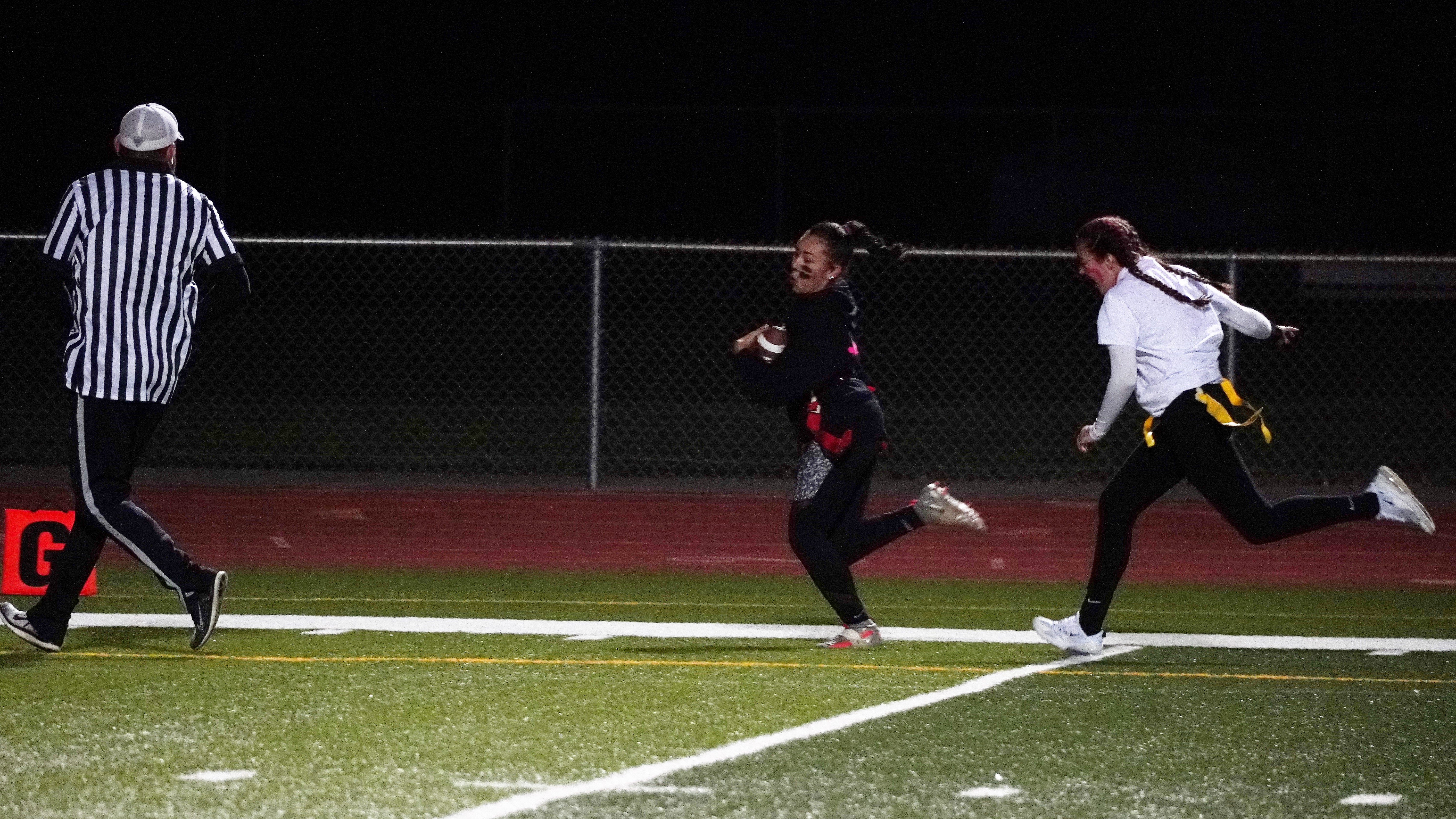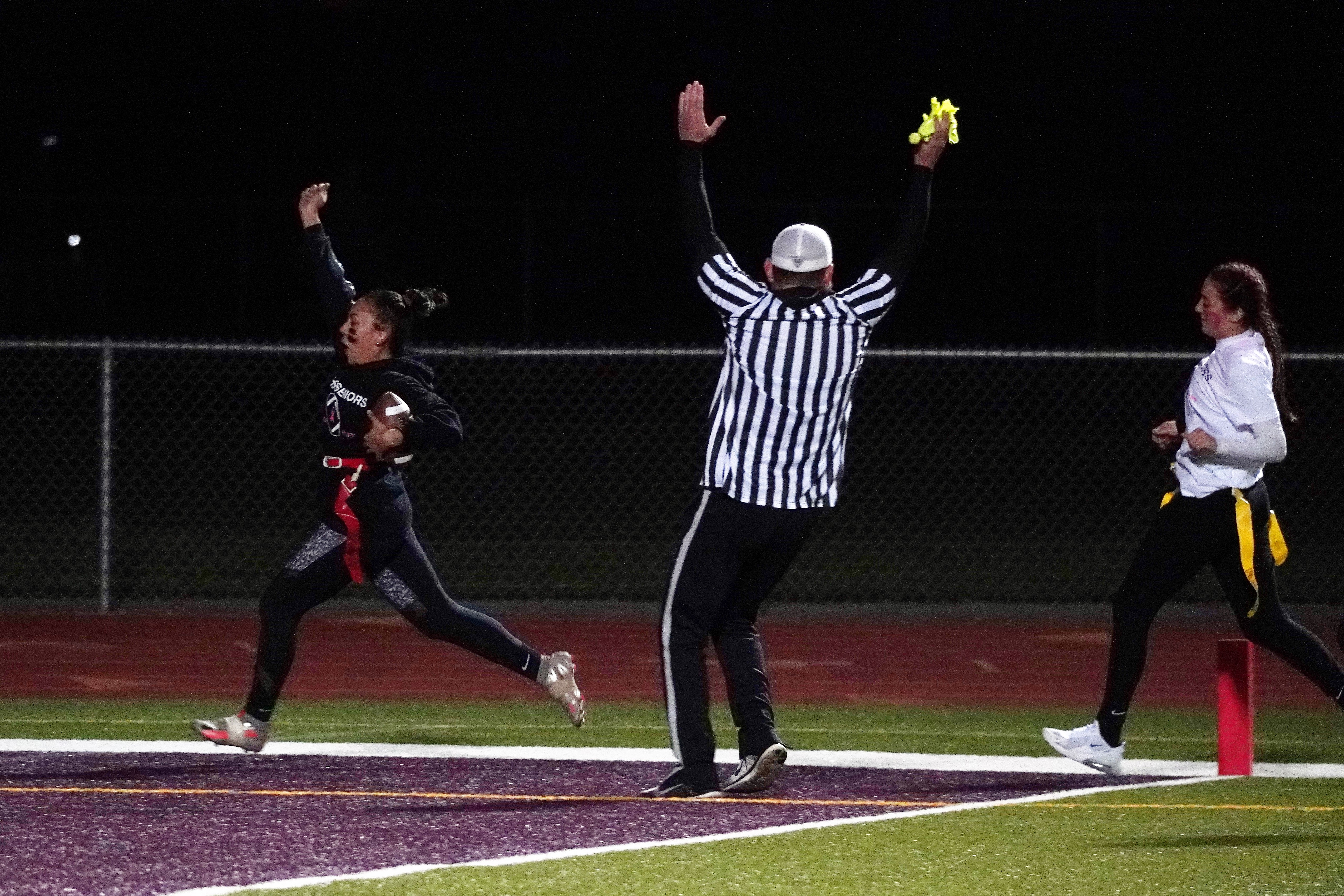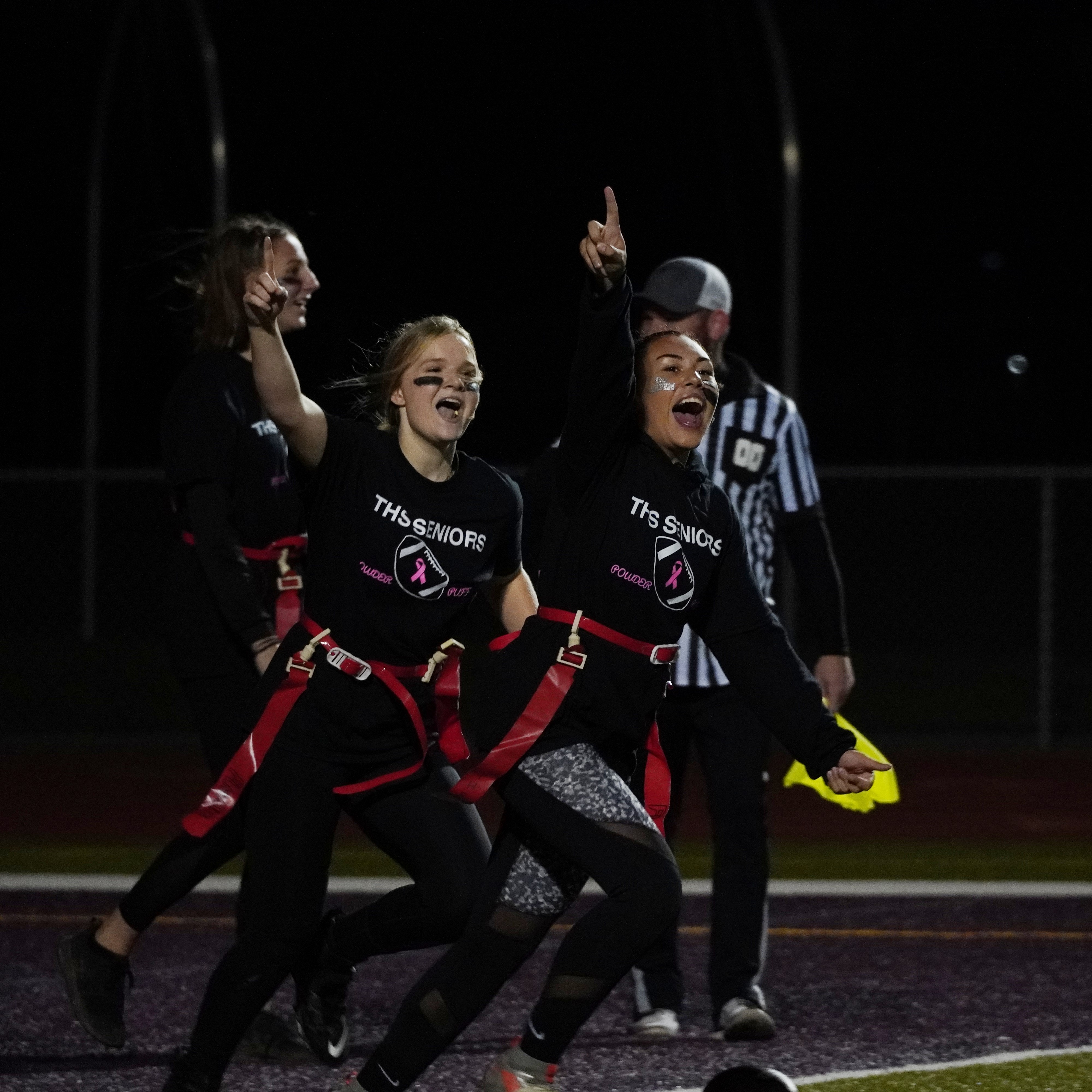 The Seniors had a lot to cheer about after a touchdown run by Hannah Rowland. The defense had kept the Juniors off the scoreboard for a 12-0 lead.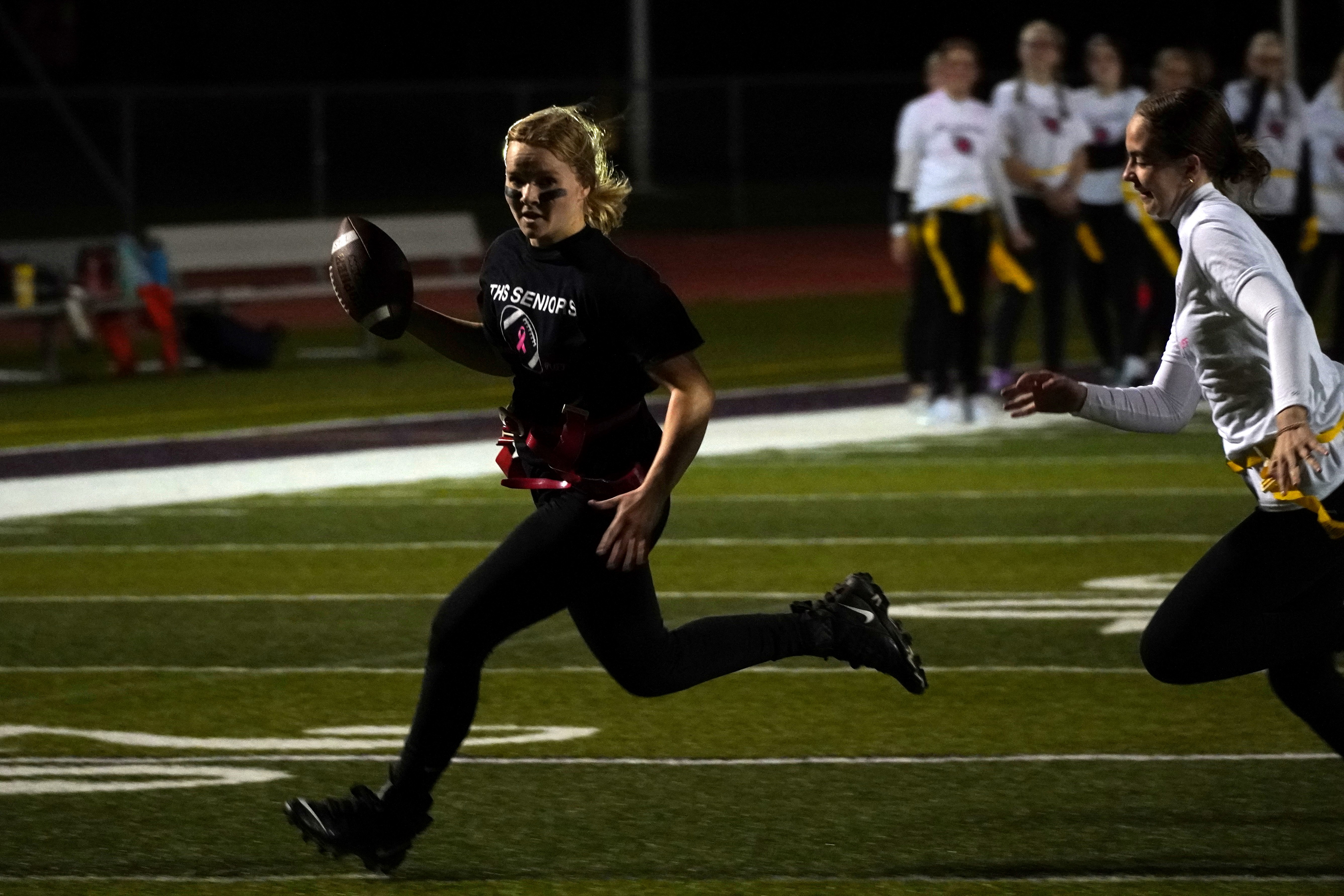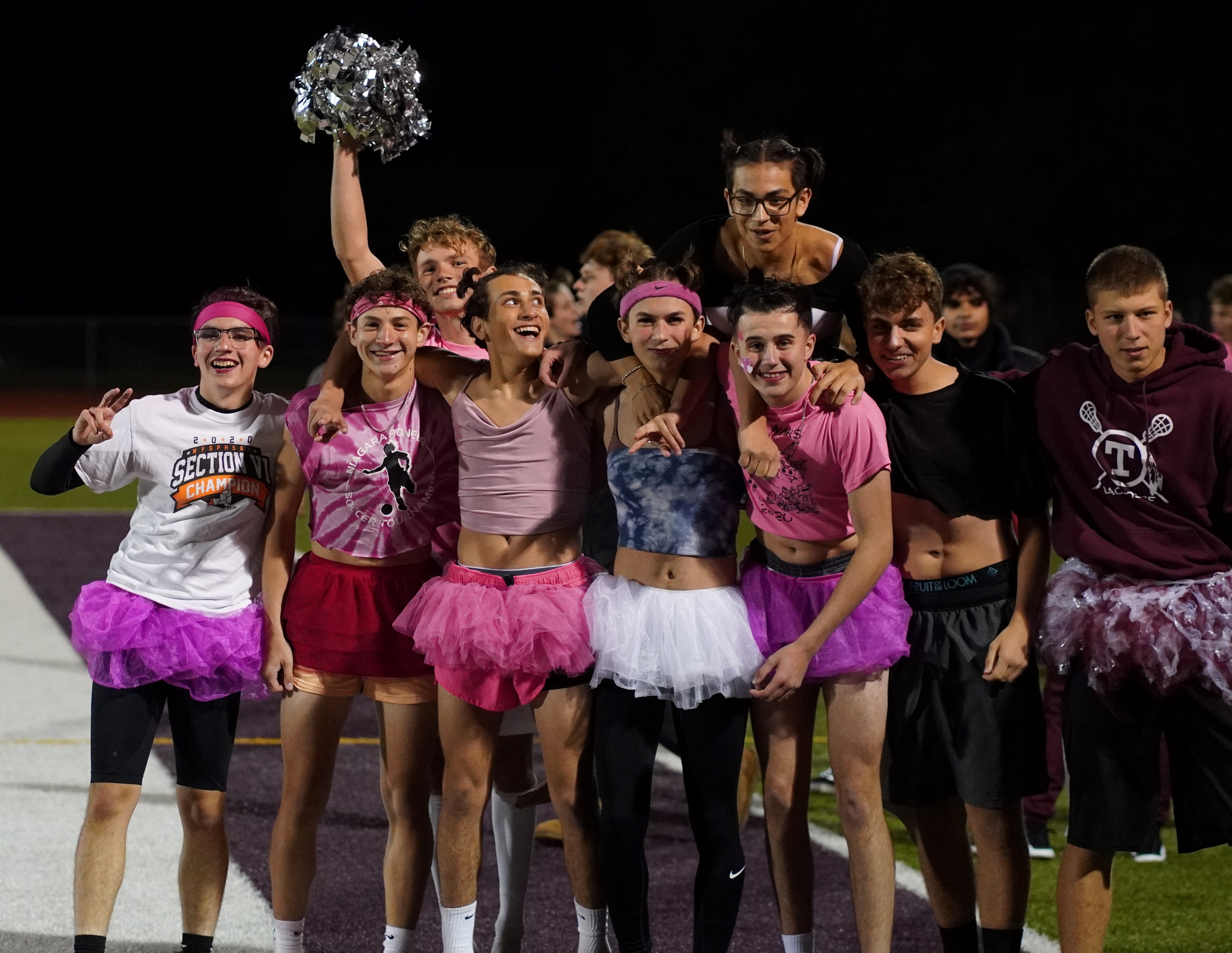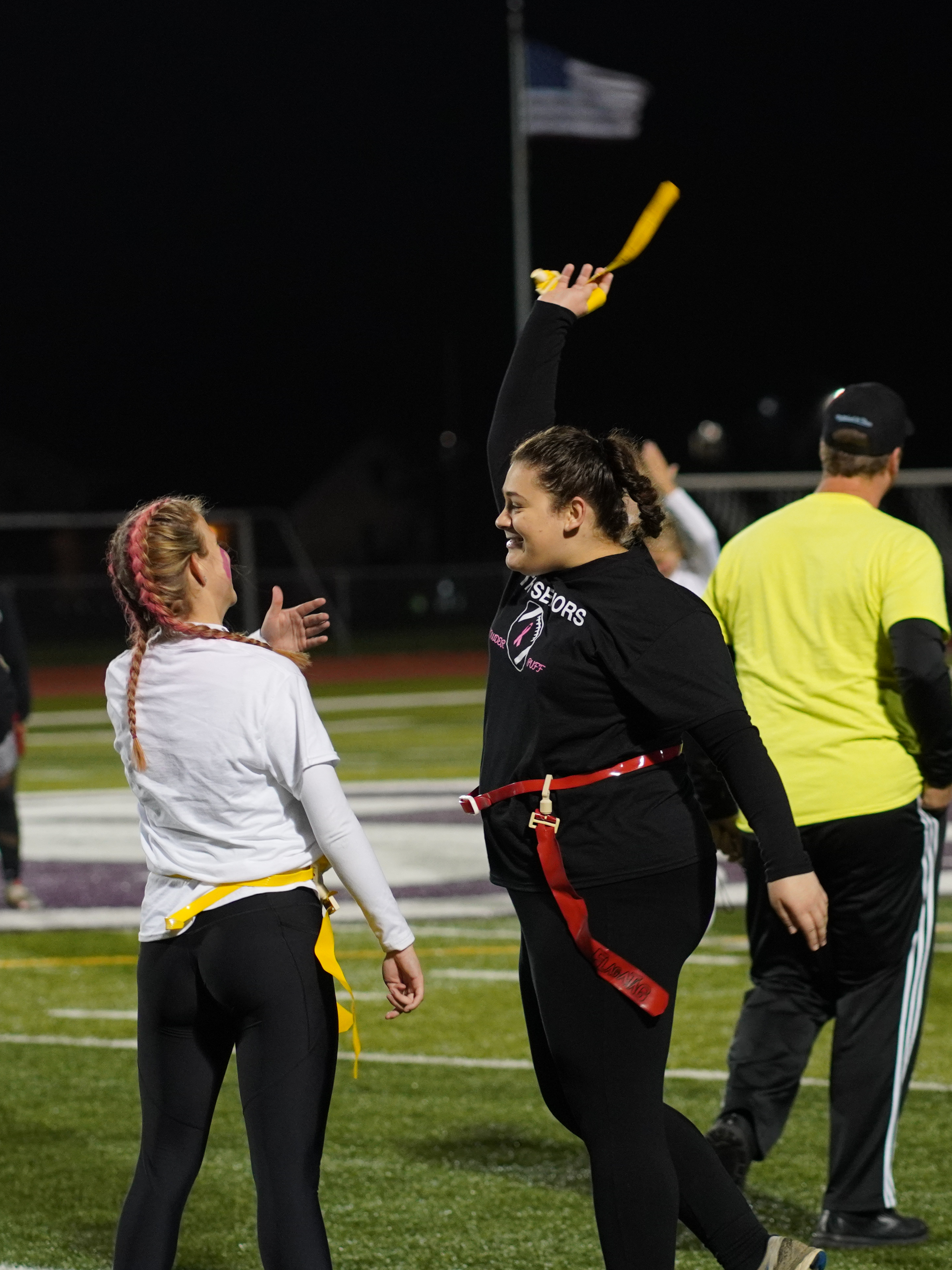 Maddie Kramer ran 50 yards for a touchdown up the left sideline to put the Juniors on the scoreboard for the first time, 12-8 after a 2-point conversion.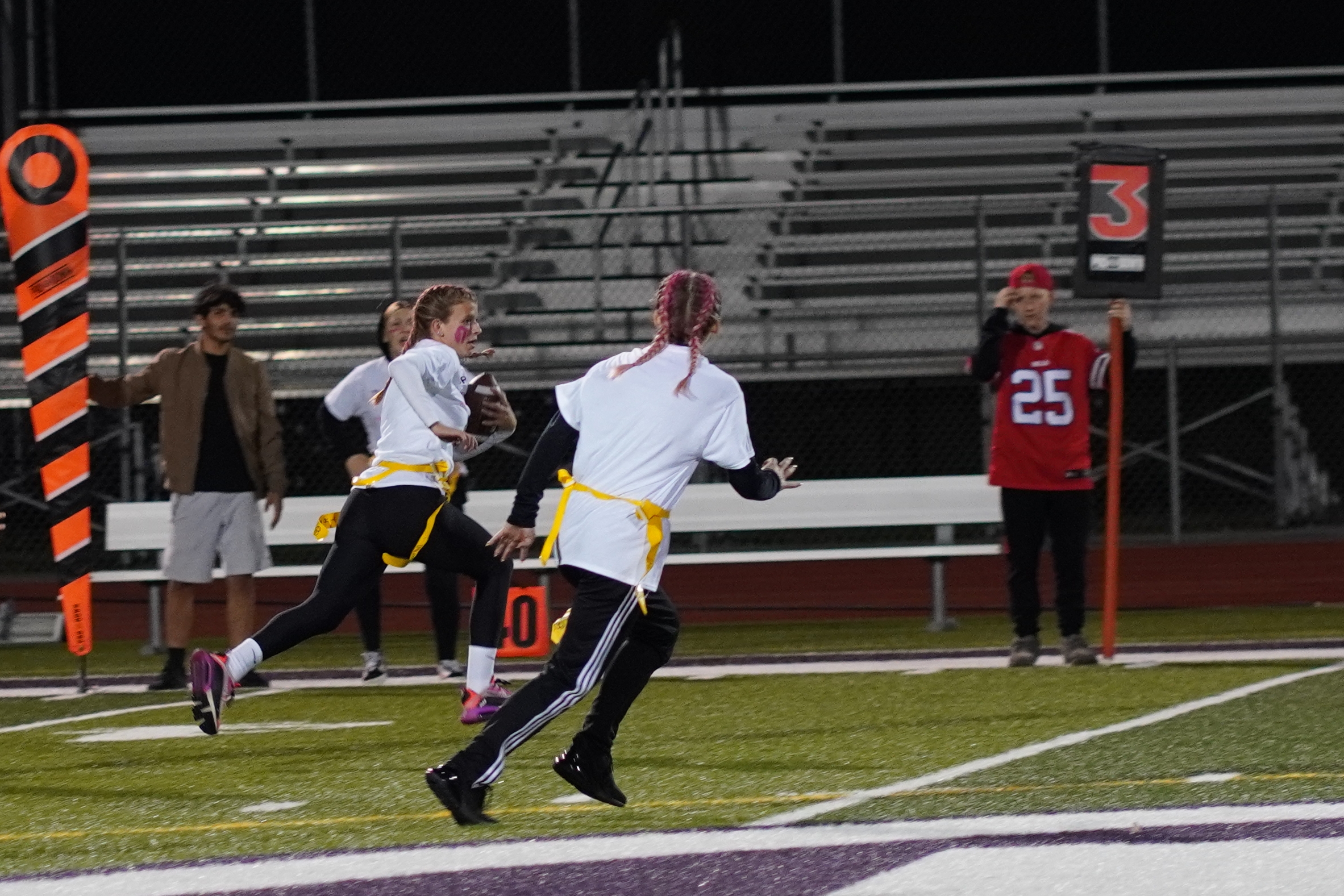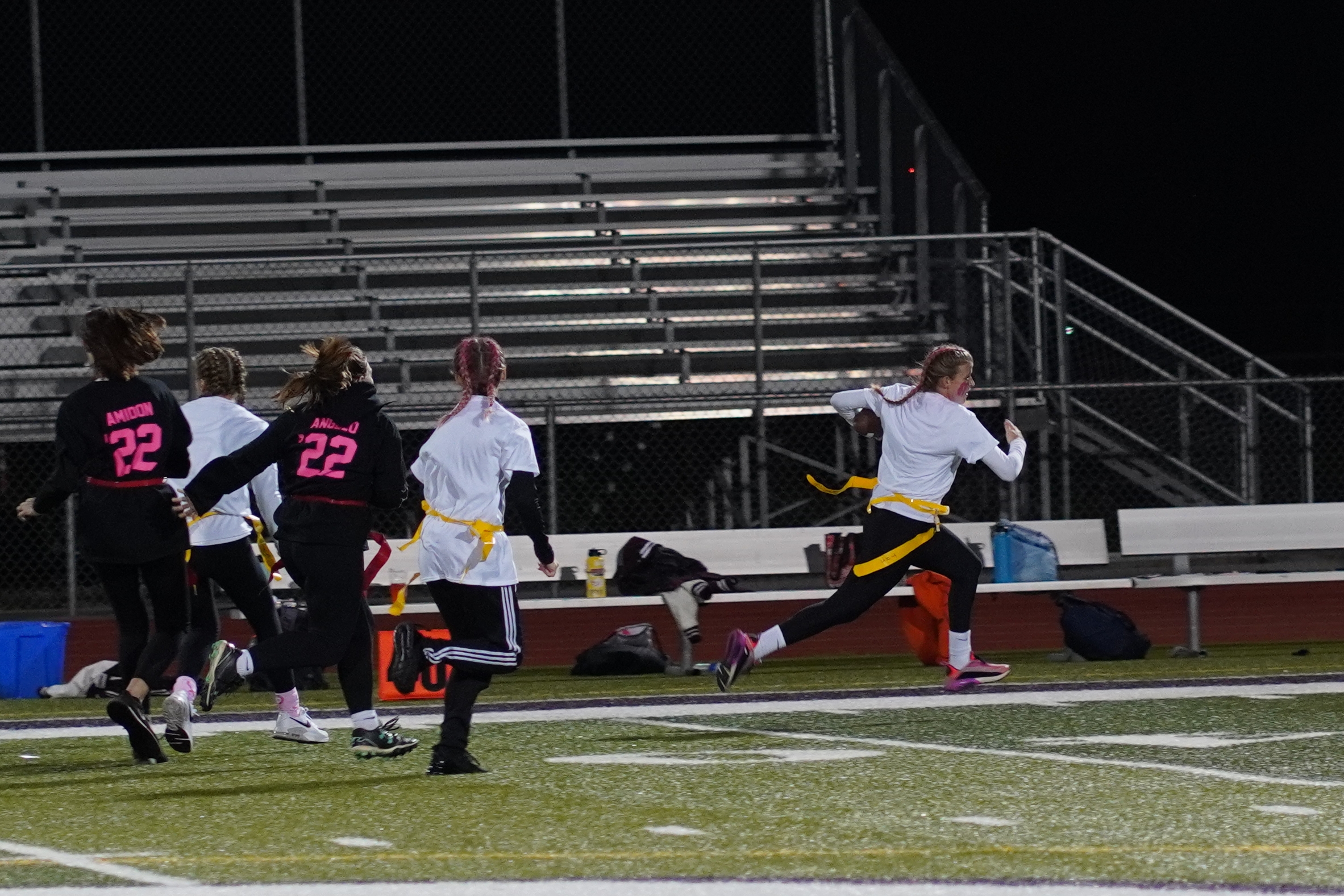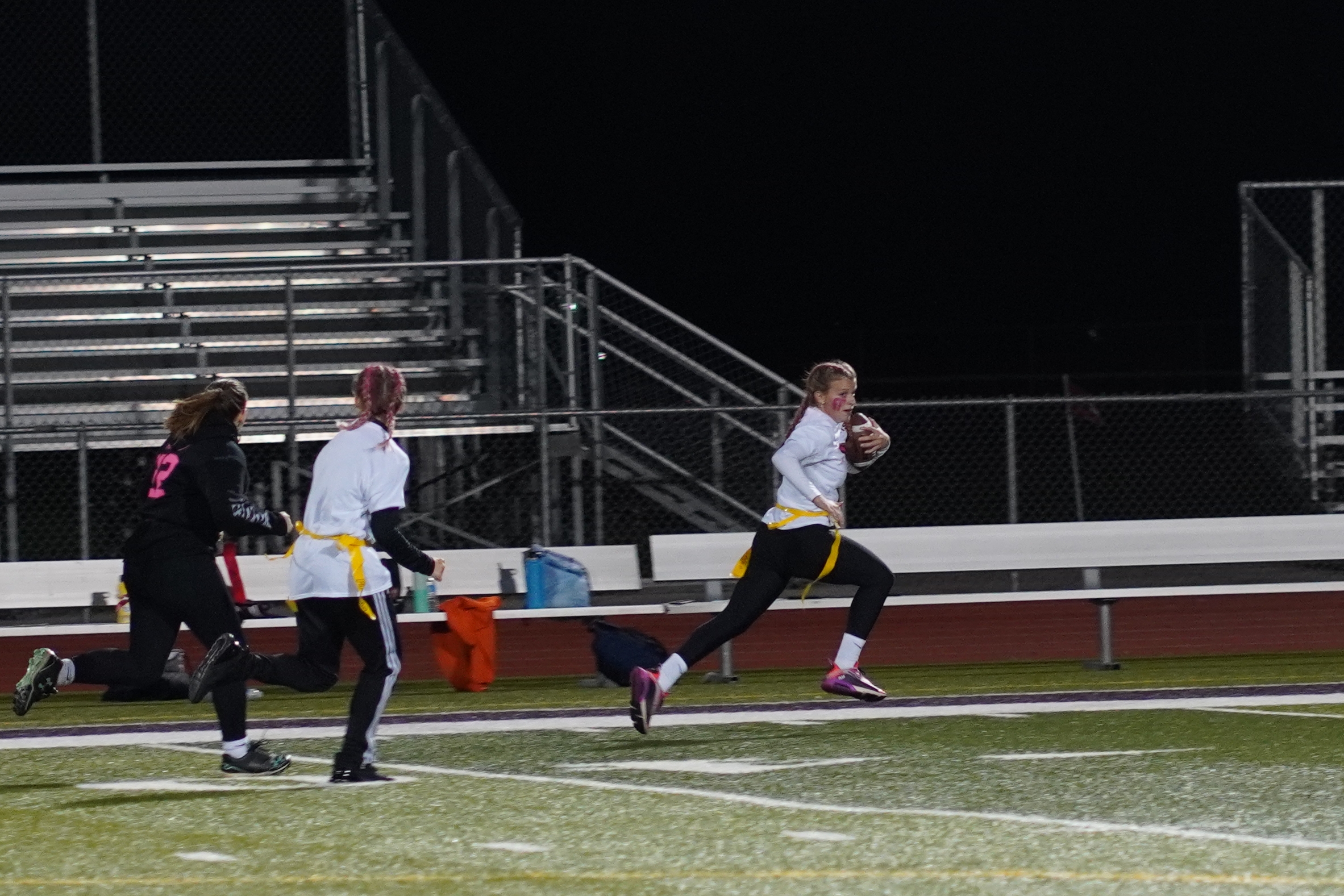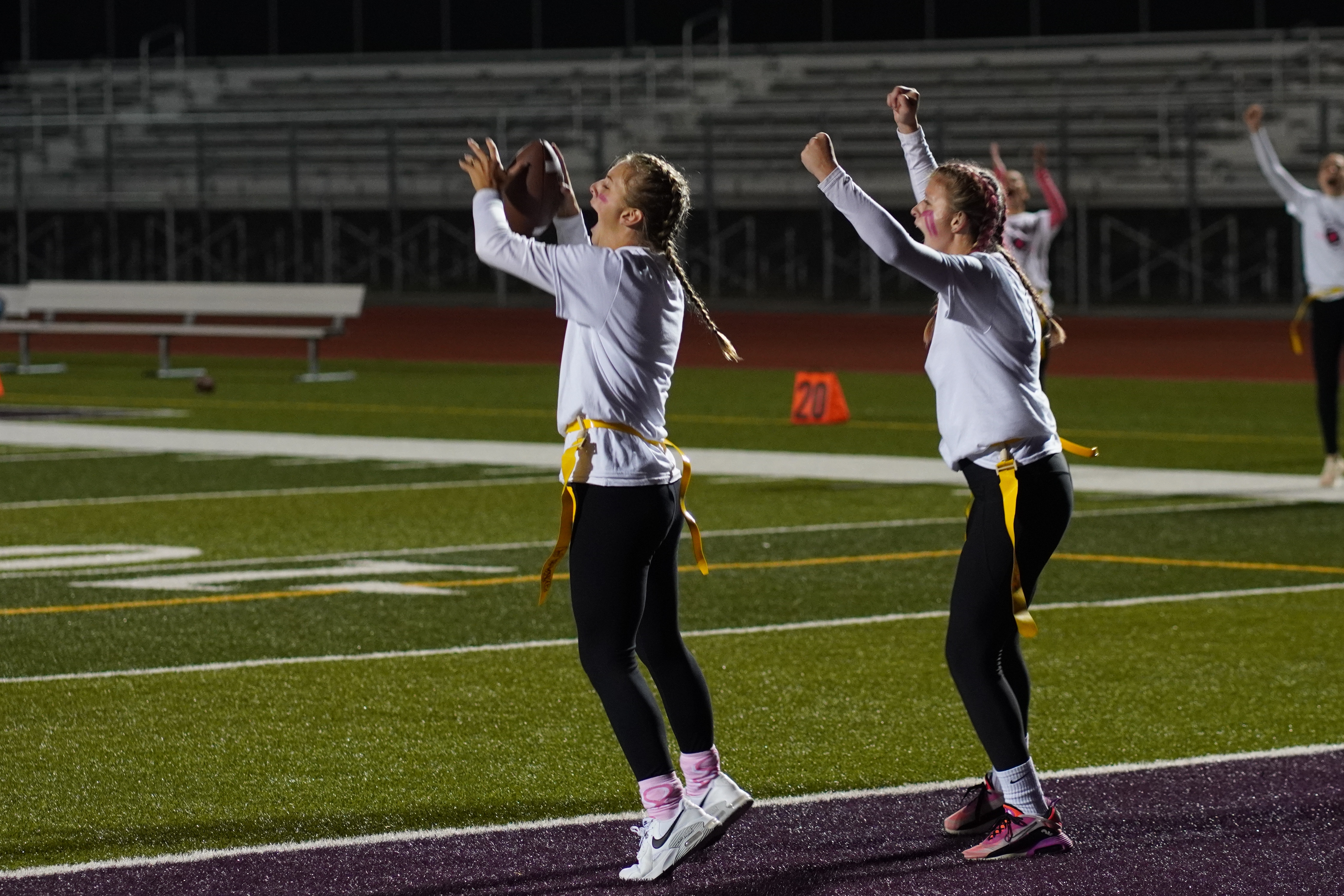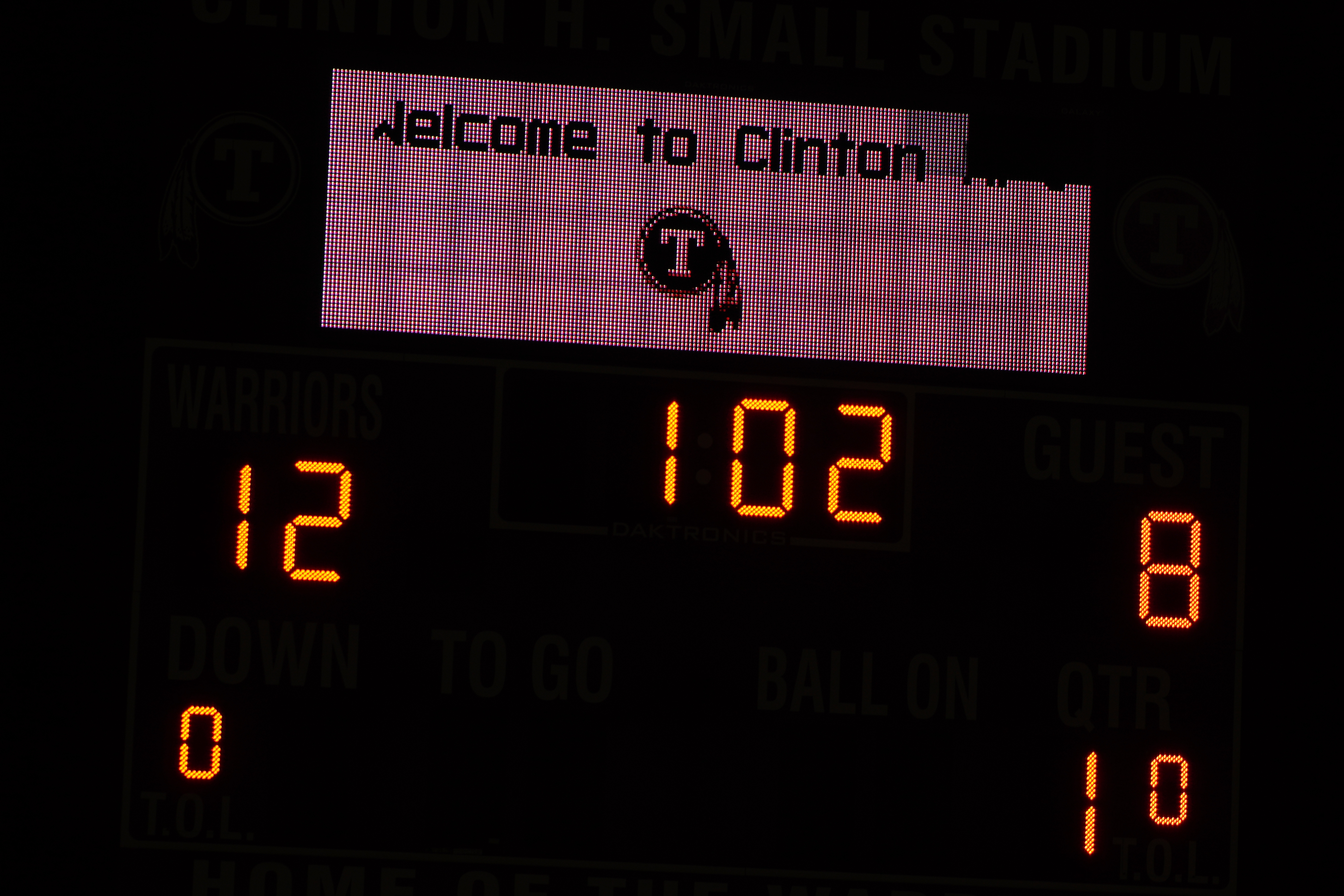 Hannah Rowland runs for her second of three touchdowns for the Seniors.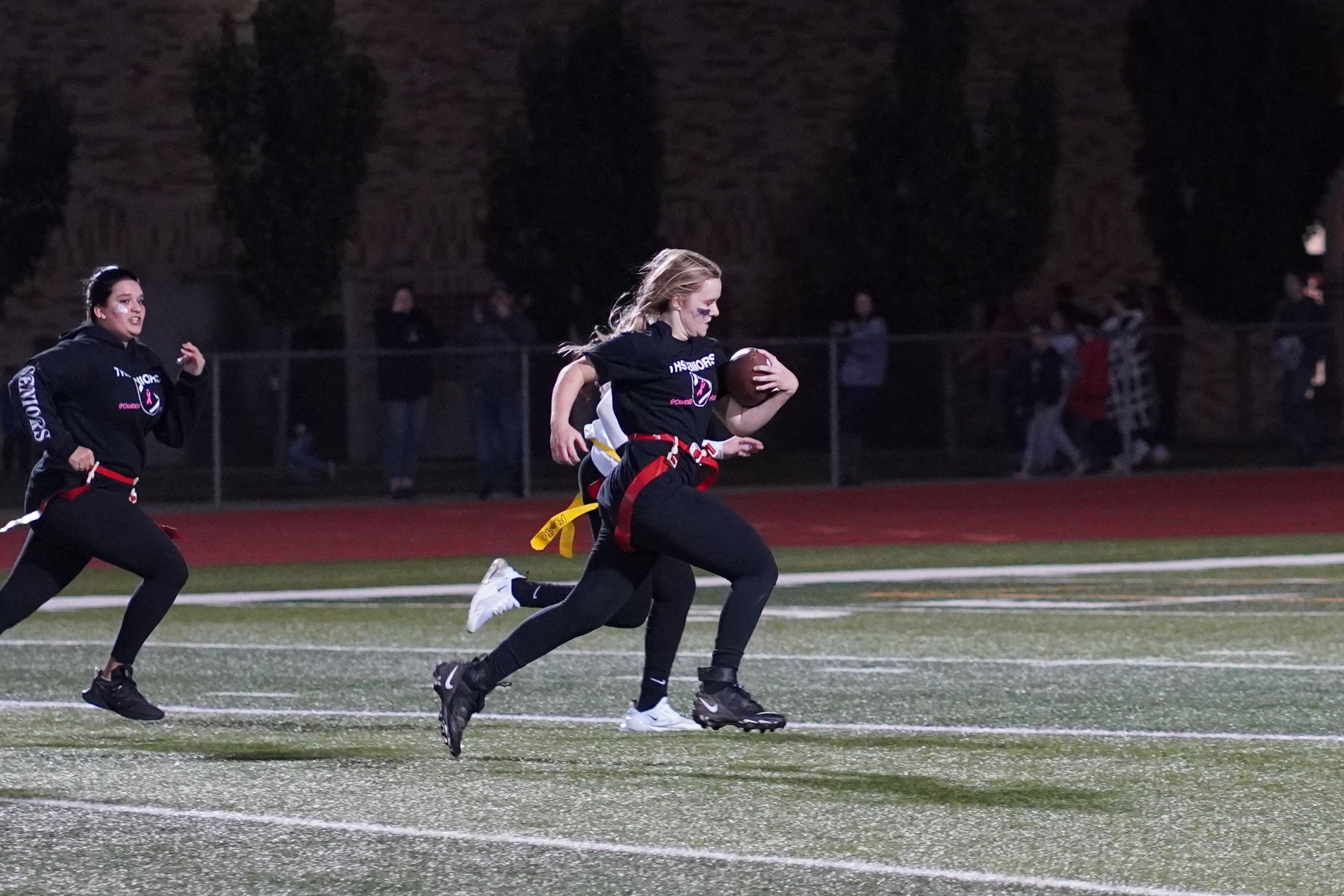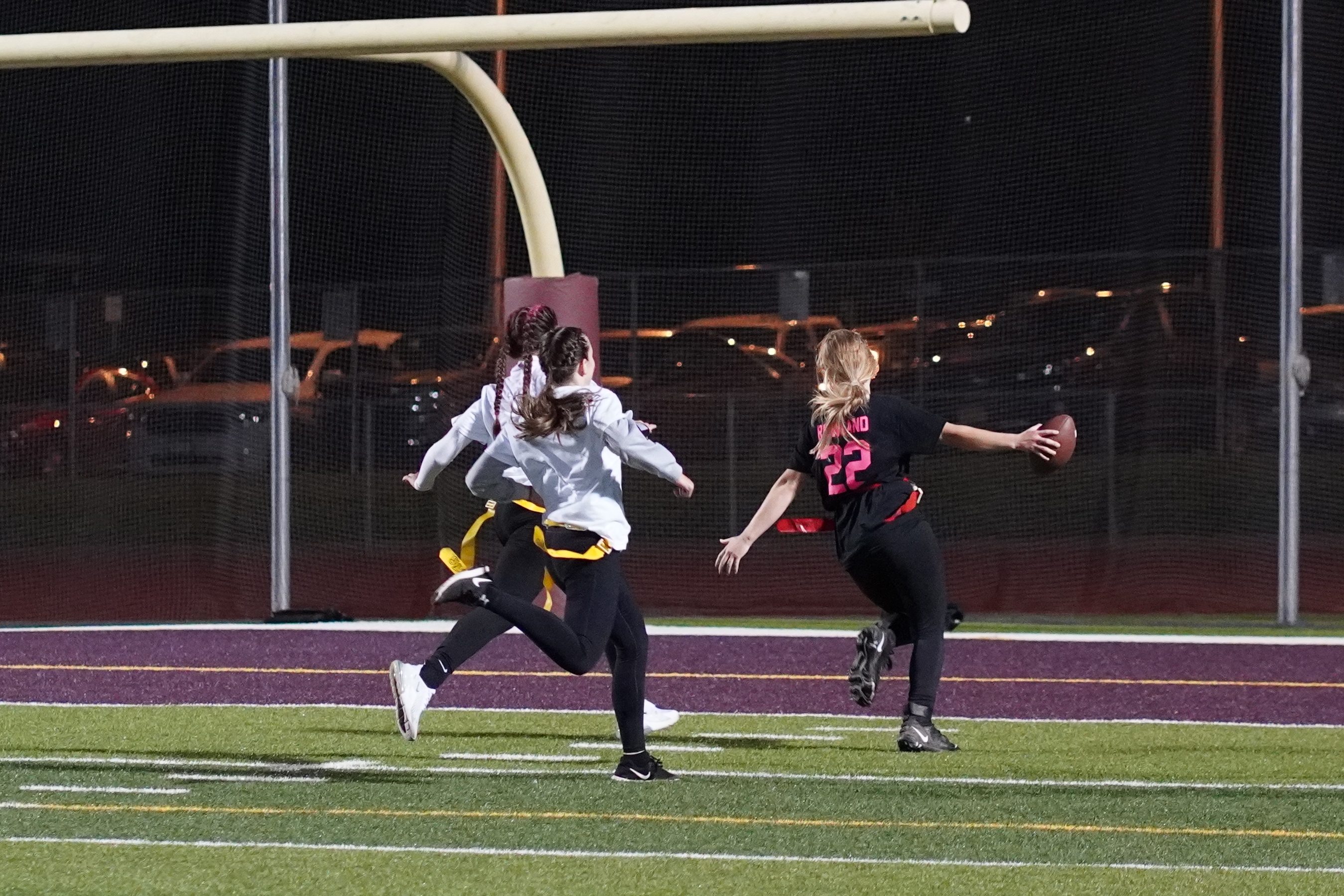 Lily Ljiljanich is open for the Juniors and takes a pass reception to the house. Hannah Rowland made a diving tackle attempt for the Seniors. Seniors 18, Juniors 14 at halftime.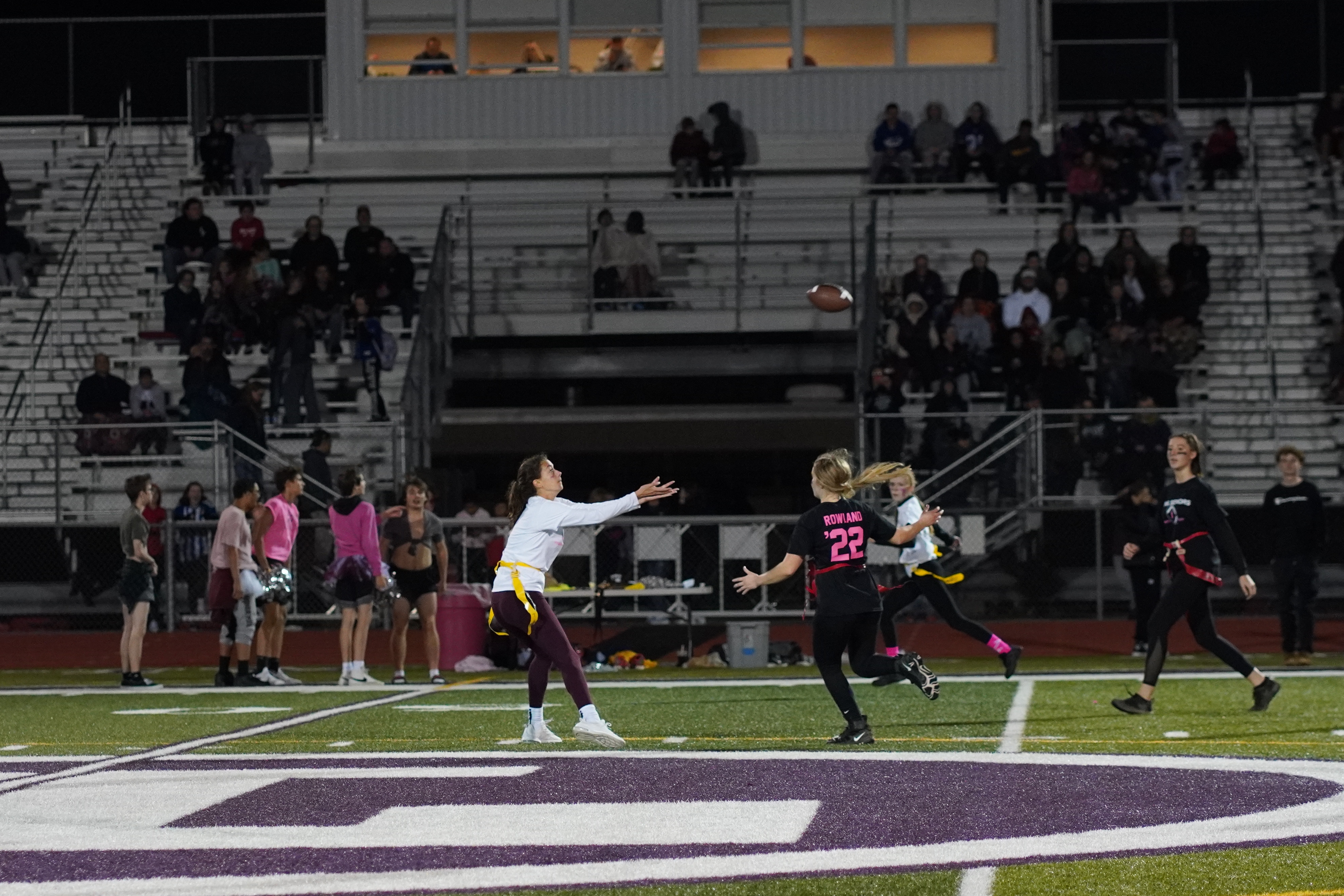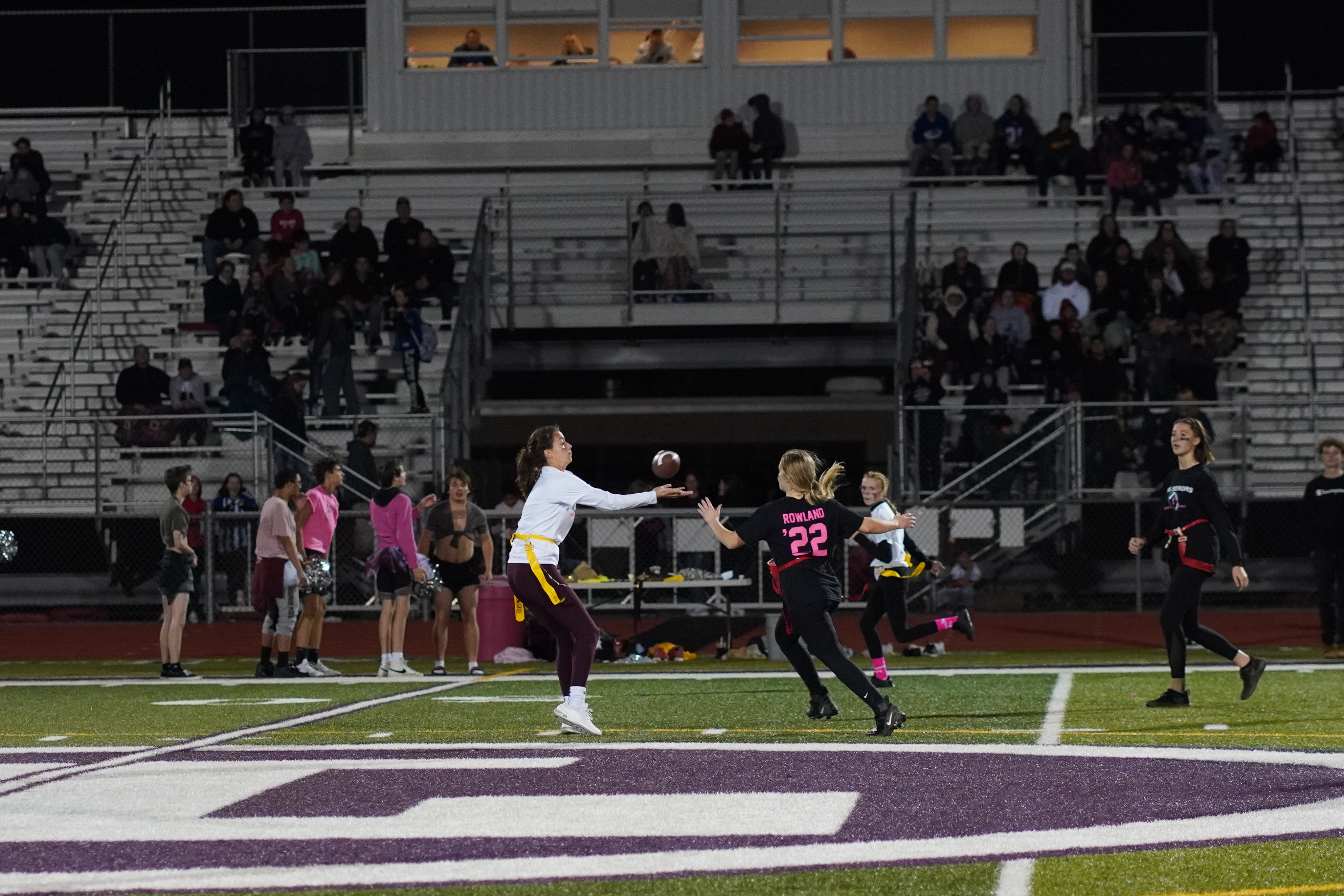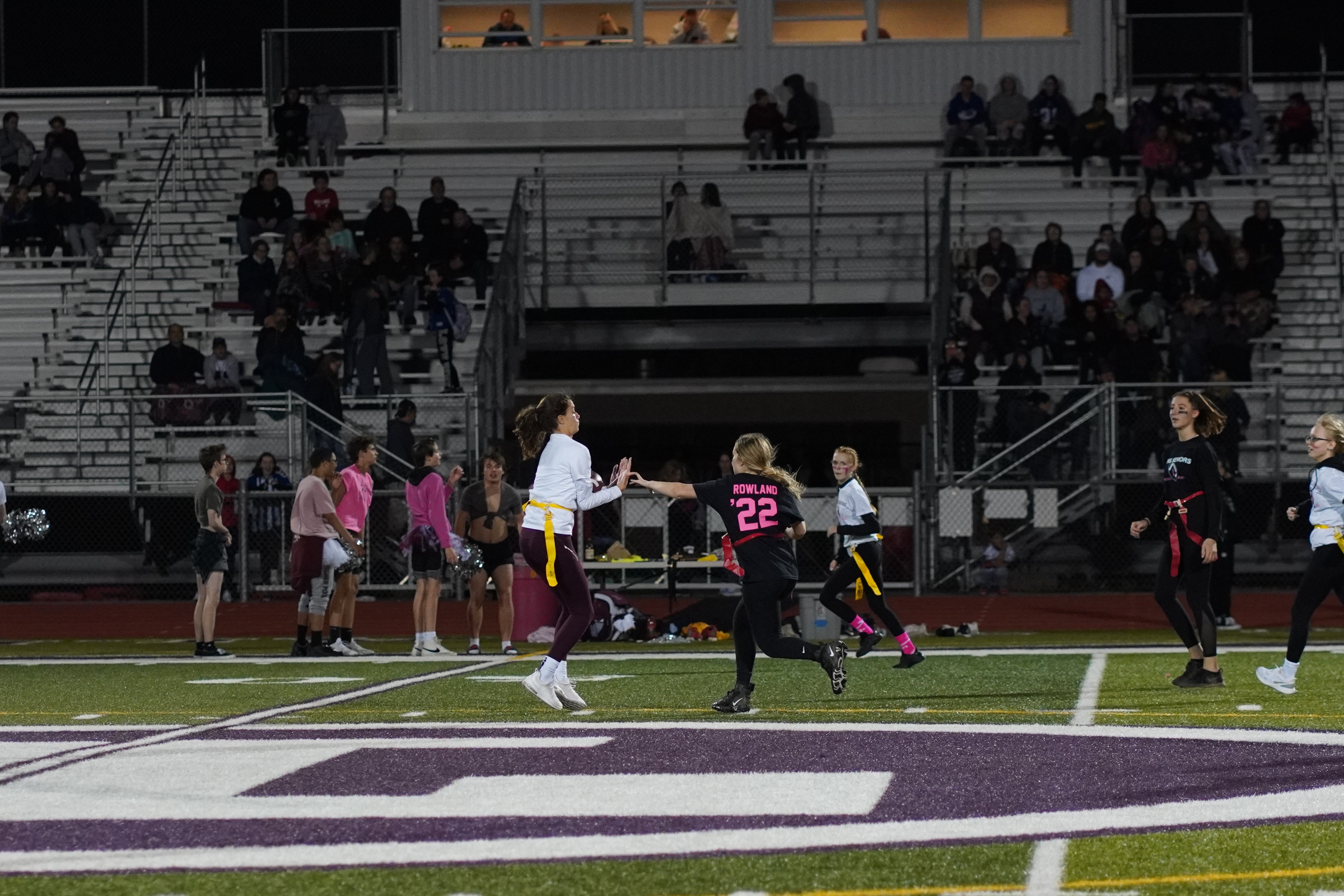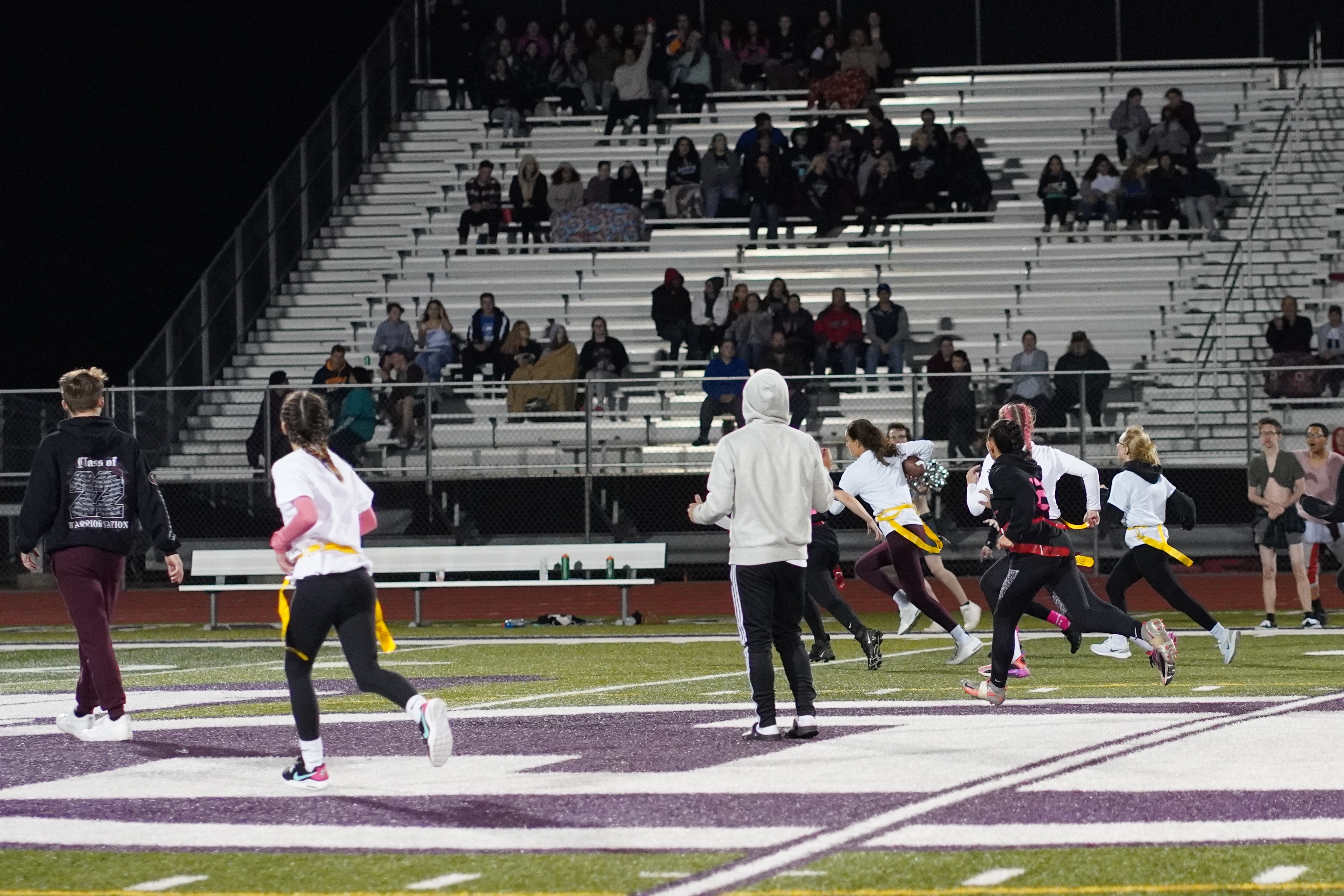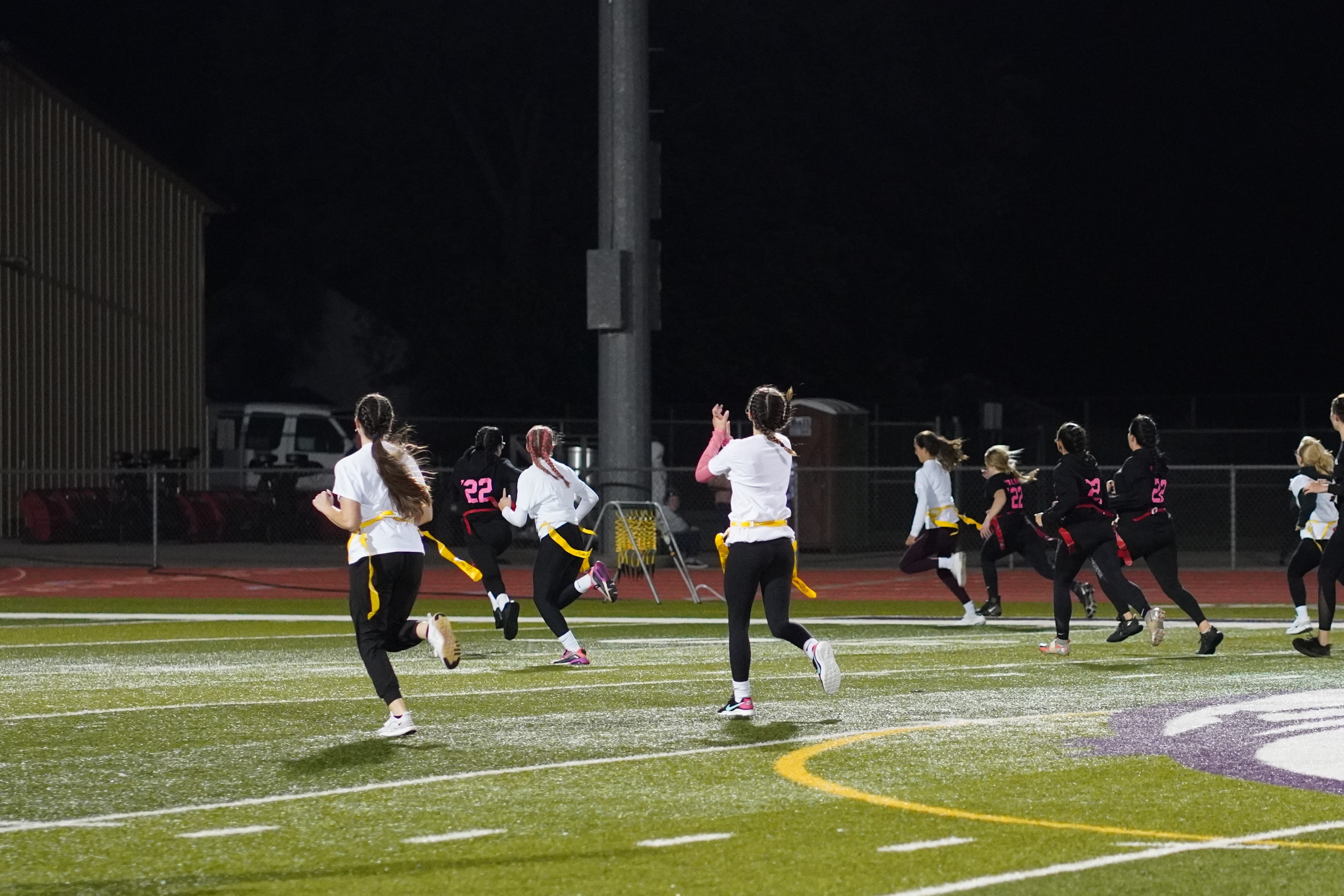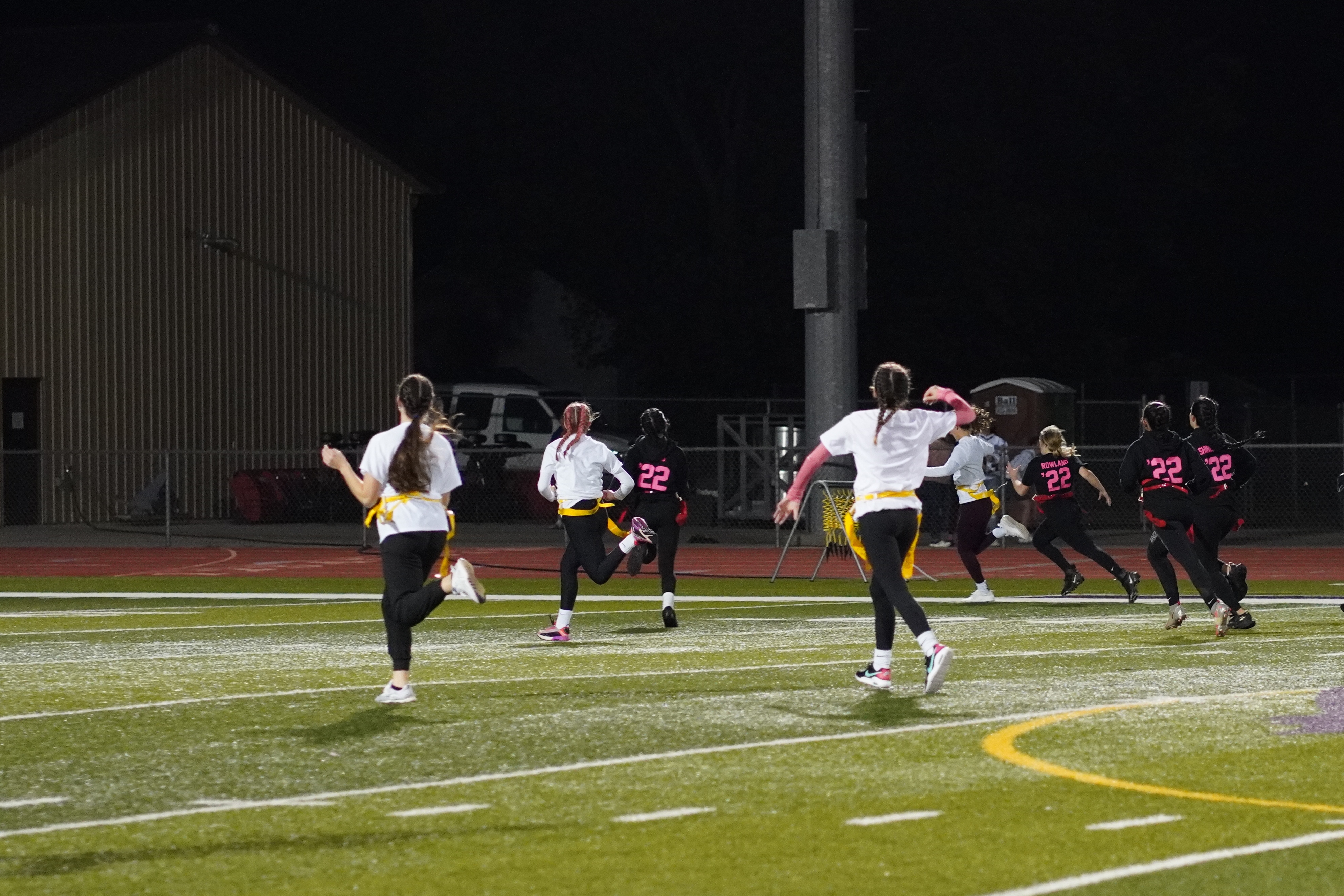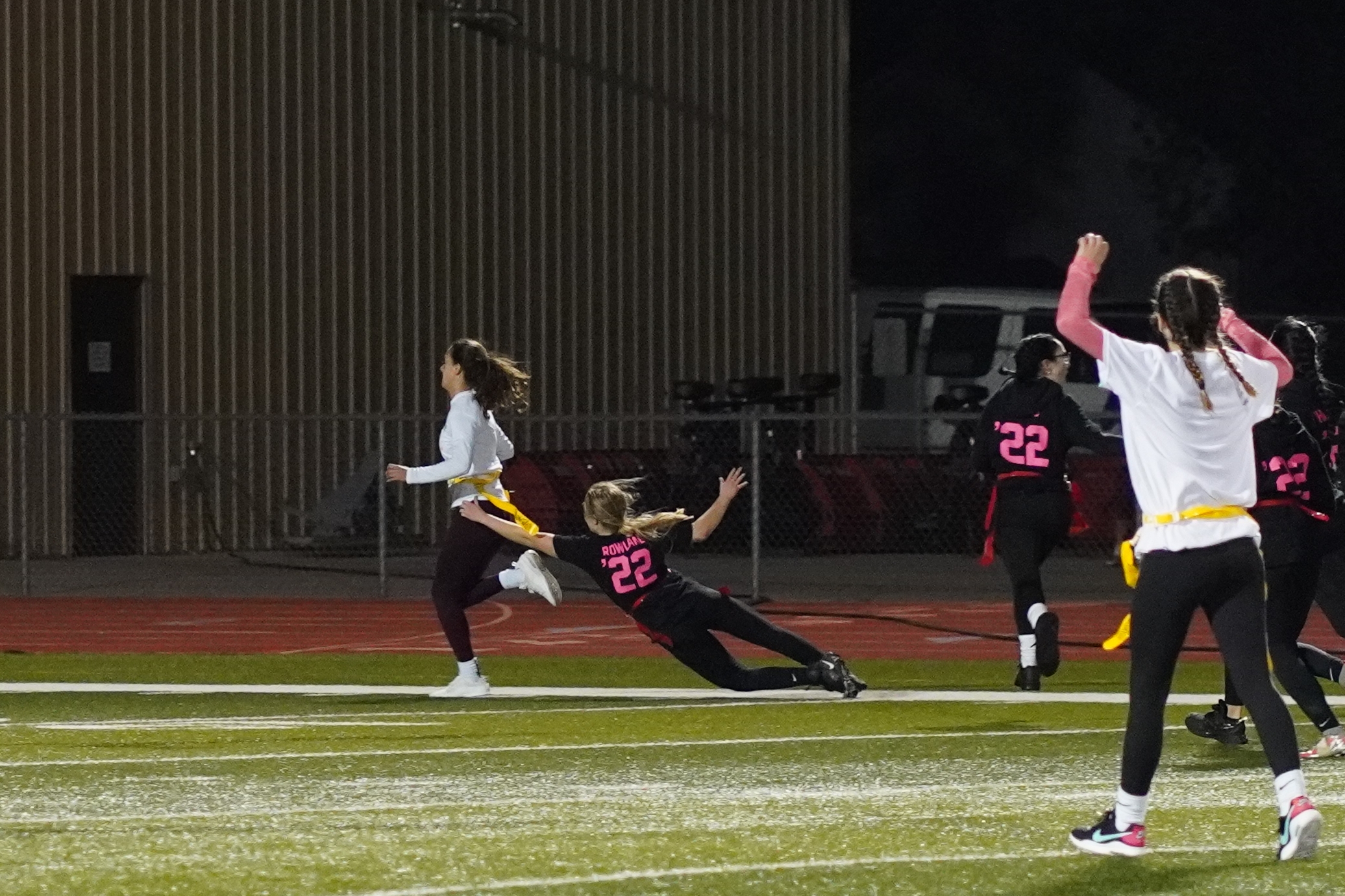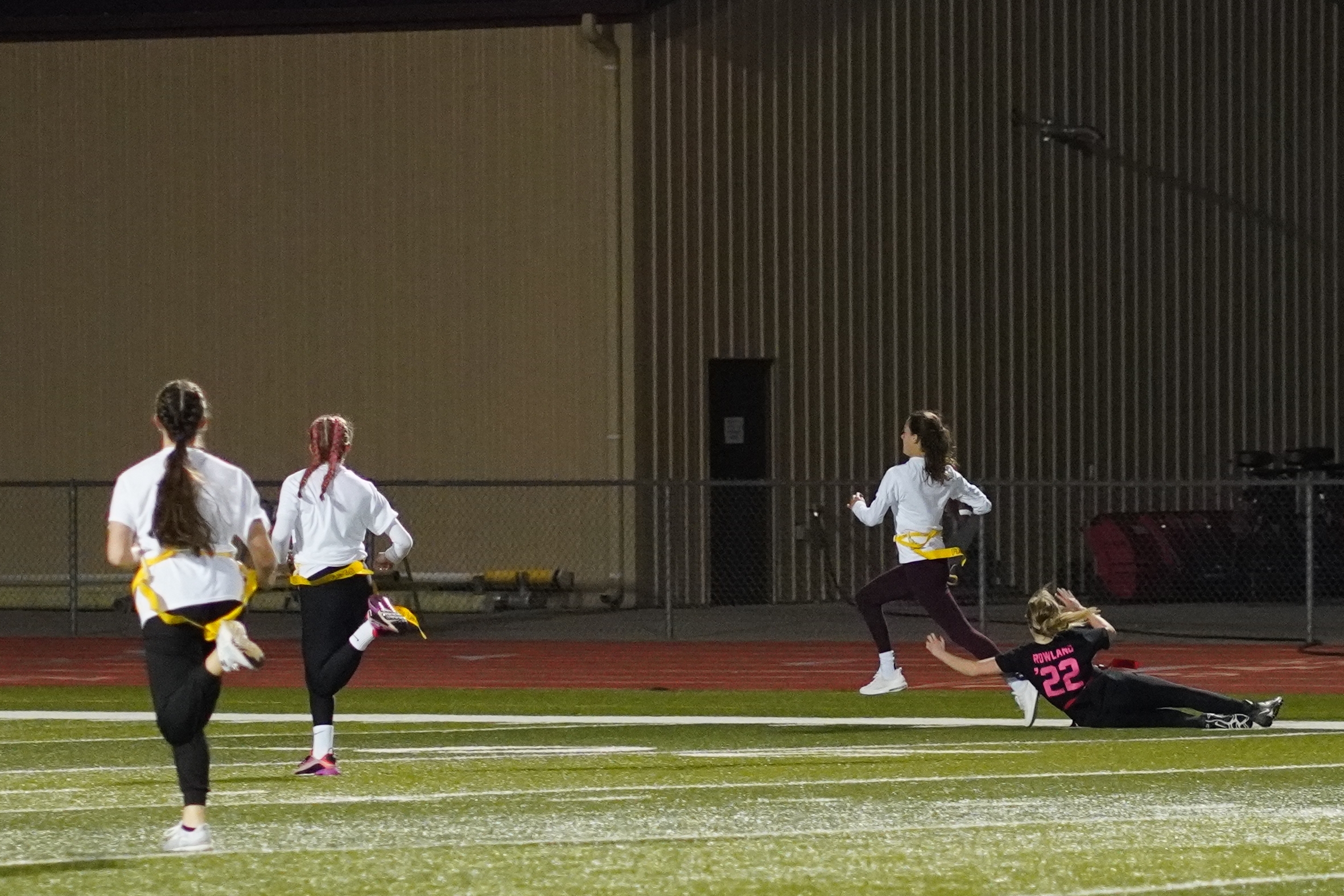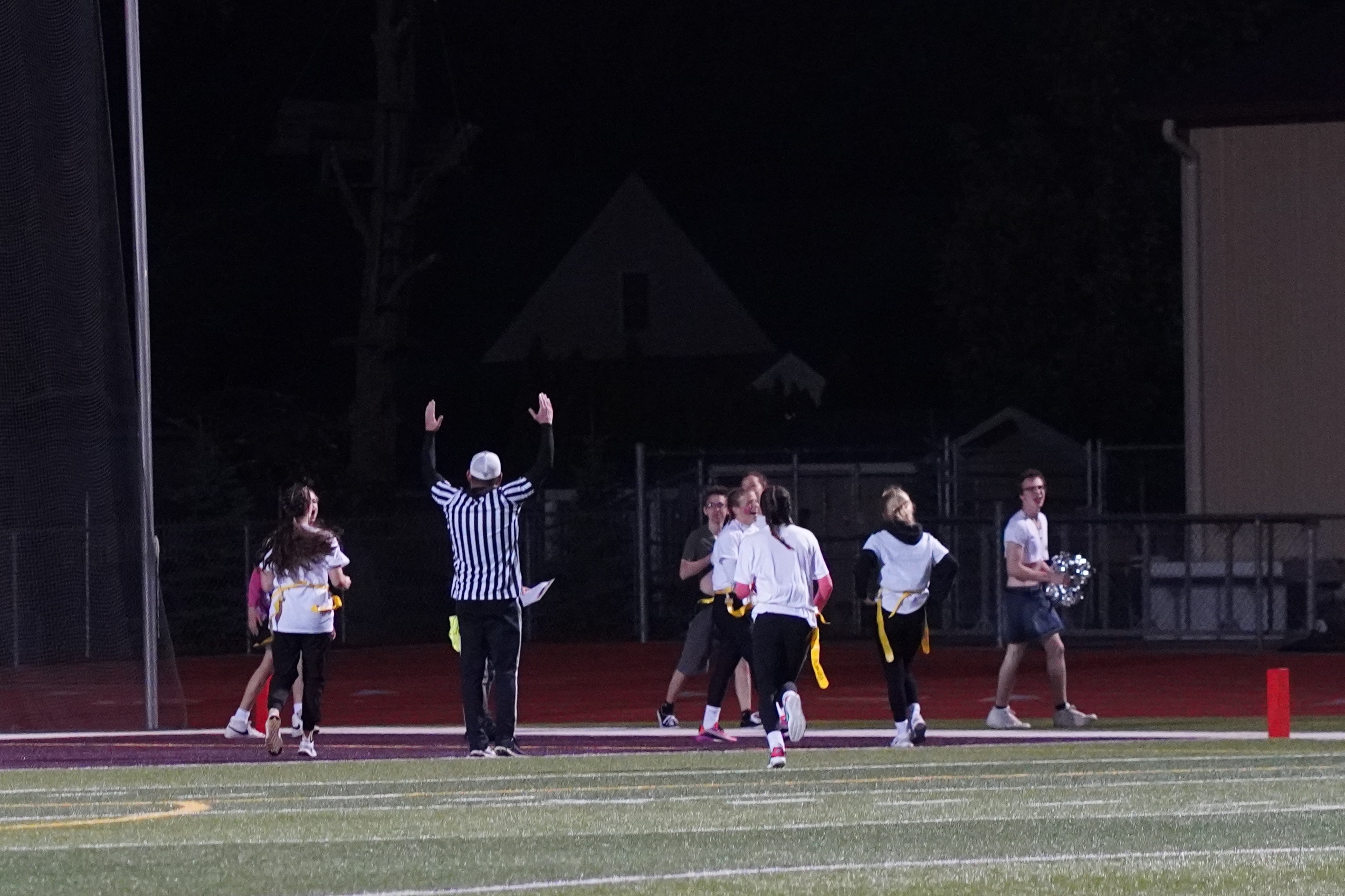 Photos from the second half of the 2021 Powder Puff Game at Clint Small Stadium. Seniors 26, Junior 20. The Juniors took a 20-18 lead before a final touchdown by the Seniors.