The theater and drama group of Tonawanda Middle/High School presented "Roald Dahl's Matilda the Musical," opening Thursday, March 17, and running for four shows on four consecutive nights: Thursday, Friday, and Saturday at 7 p.m. and Sunday at 2 p.m., all in the Tonawanda High School Distinguished Alumni Auditorium.
Closing night curtain call
The cast, riding scooters on stage, took a bow on closing night before an audience giving them a standing ovation. After the show, cast and crew members met fans and family outside the Alumni Auditorium.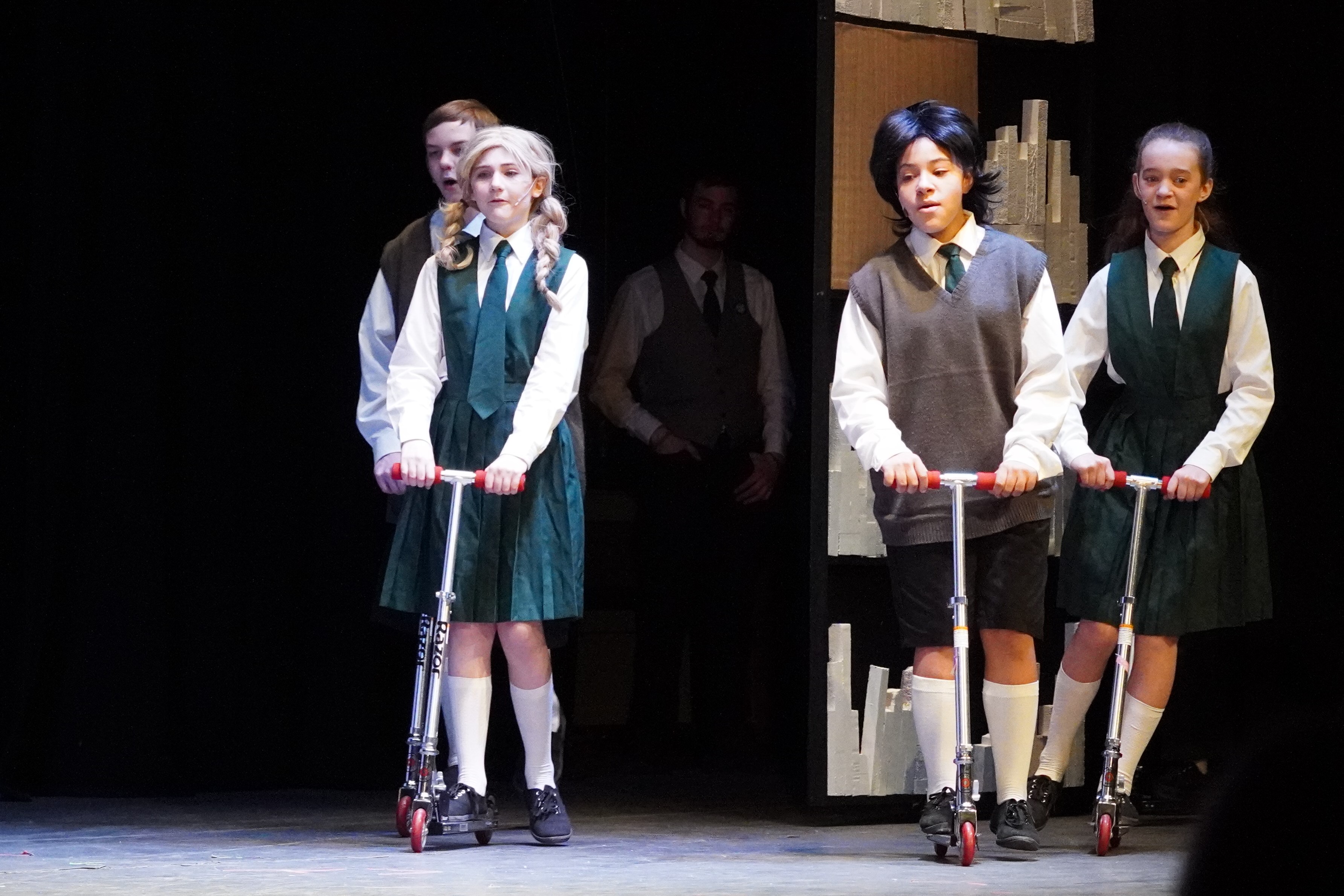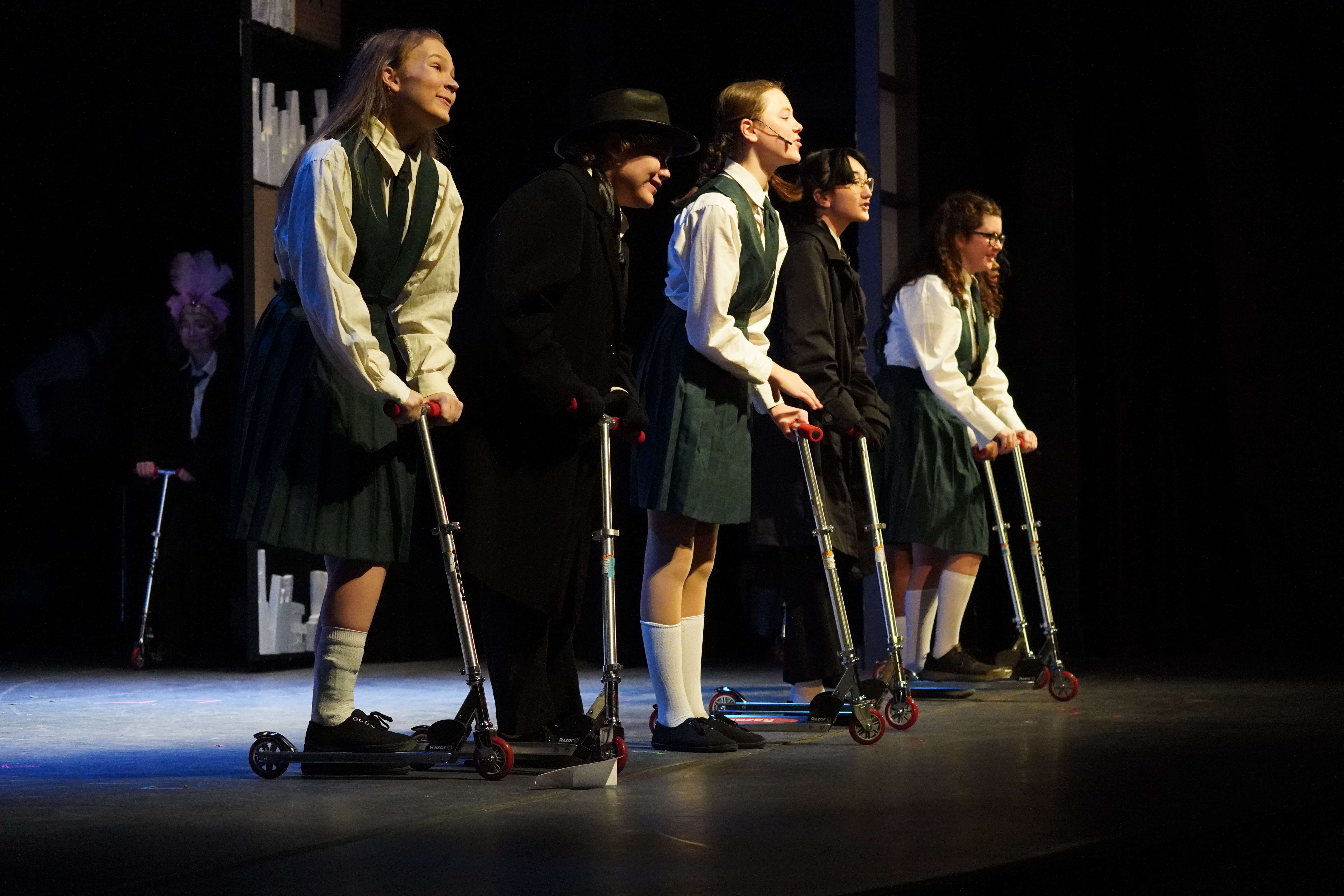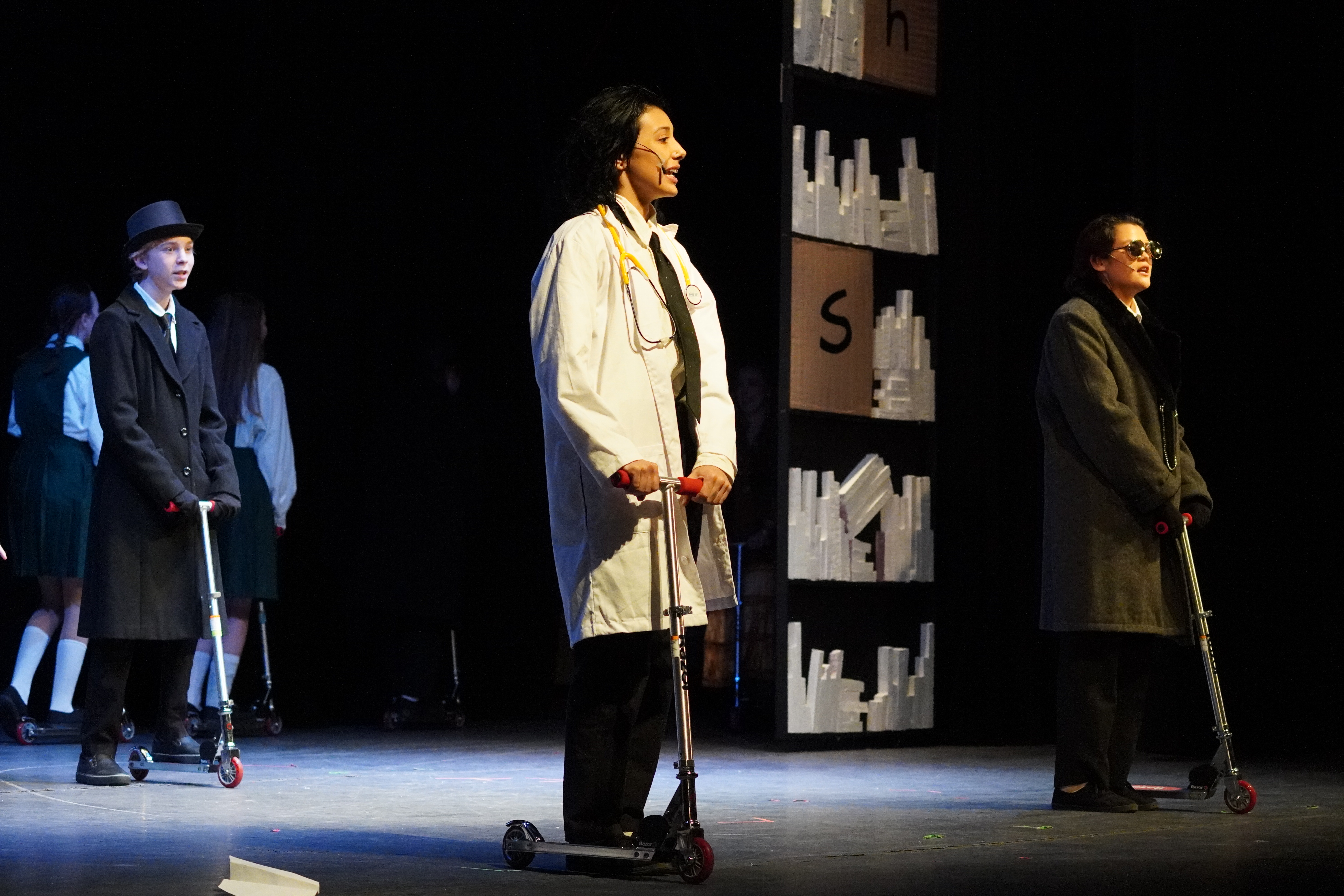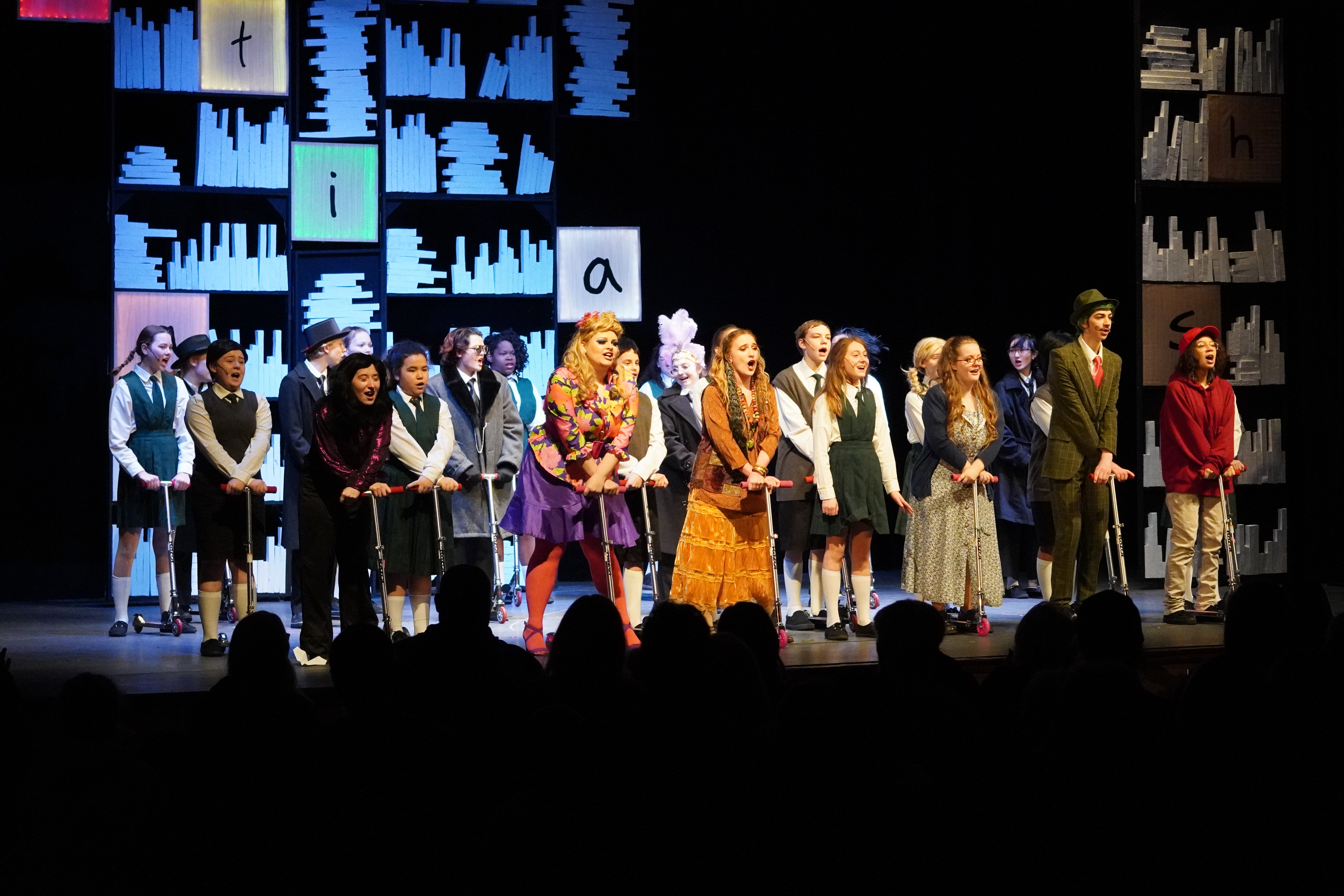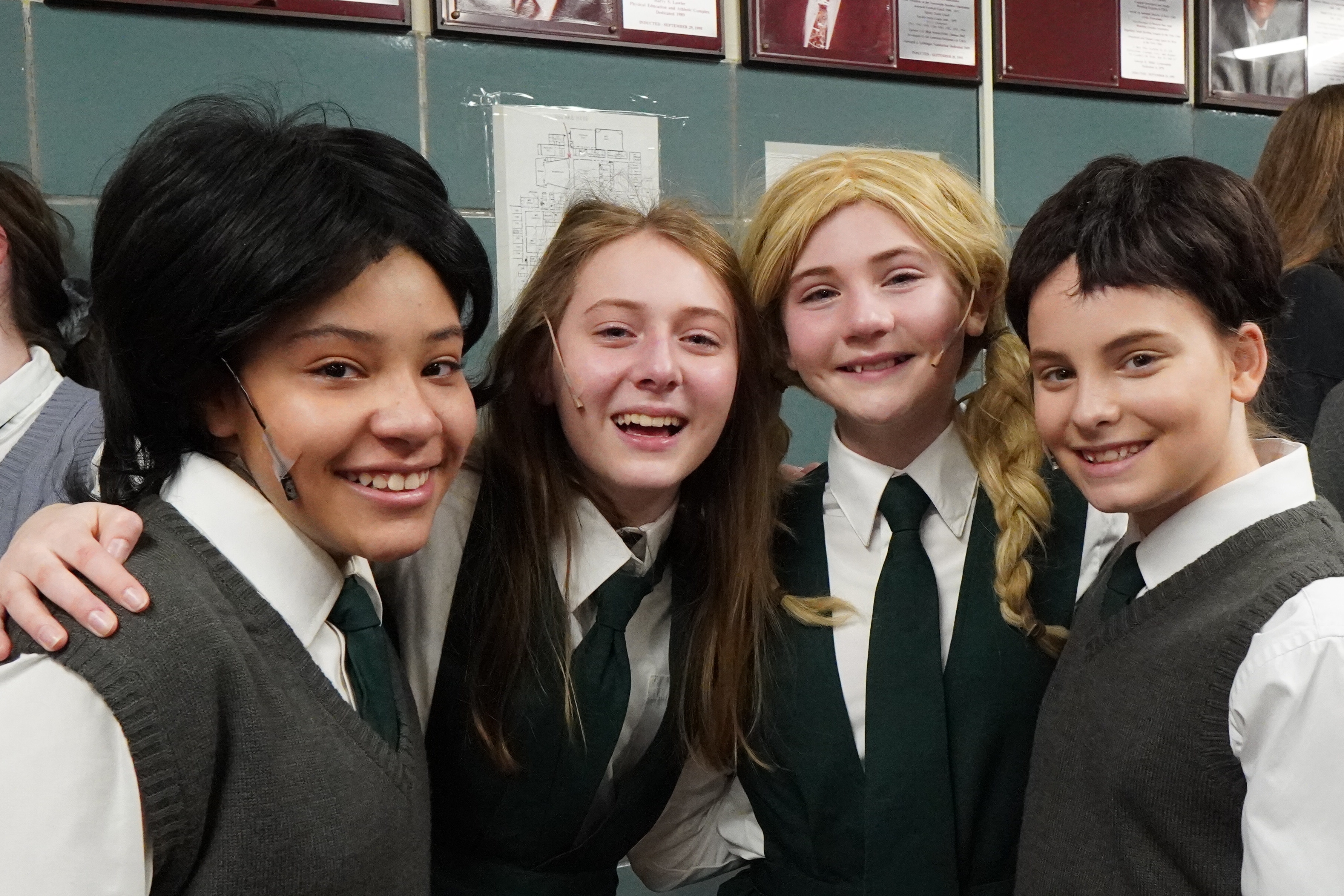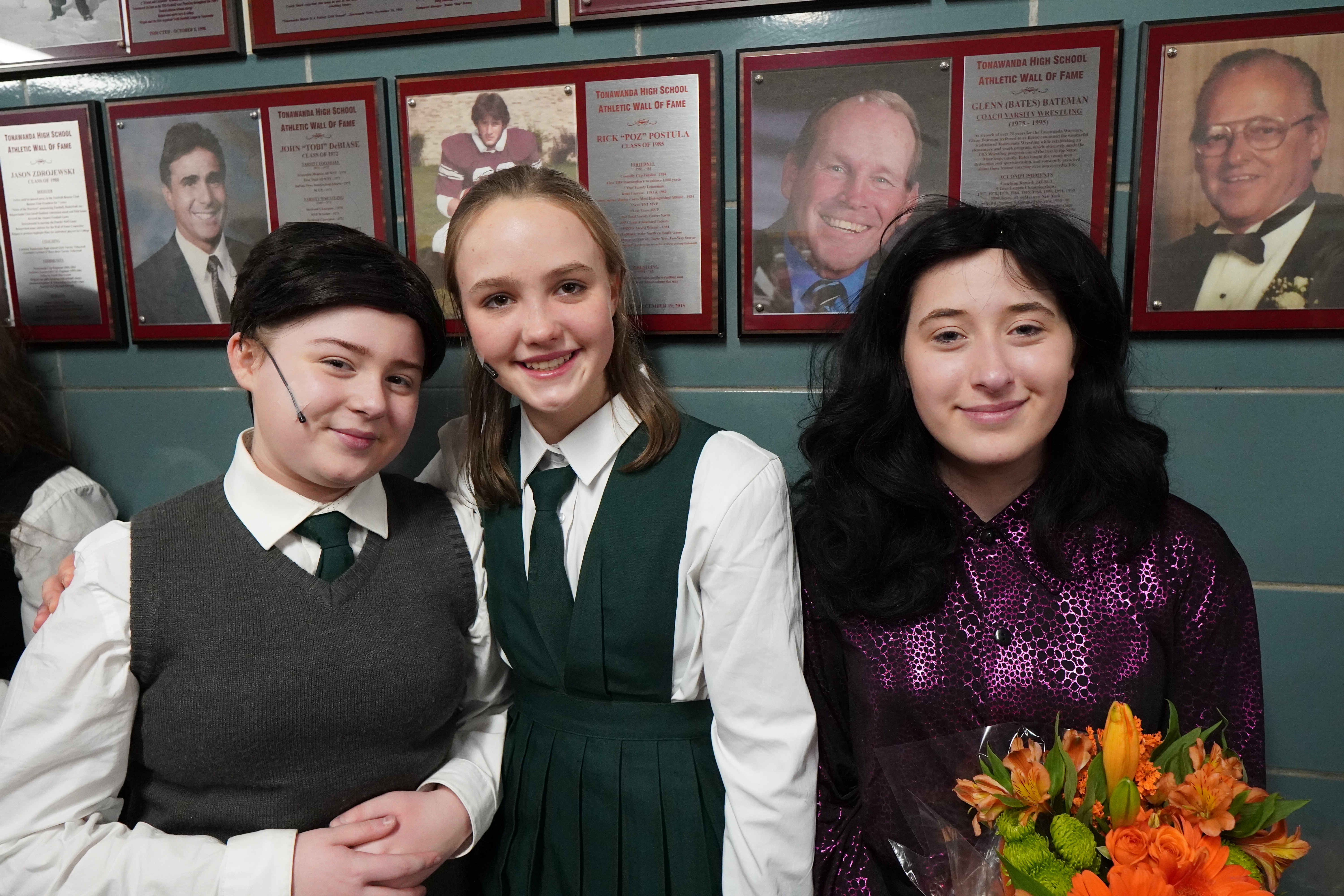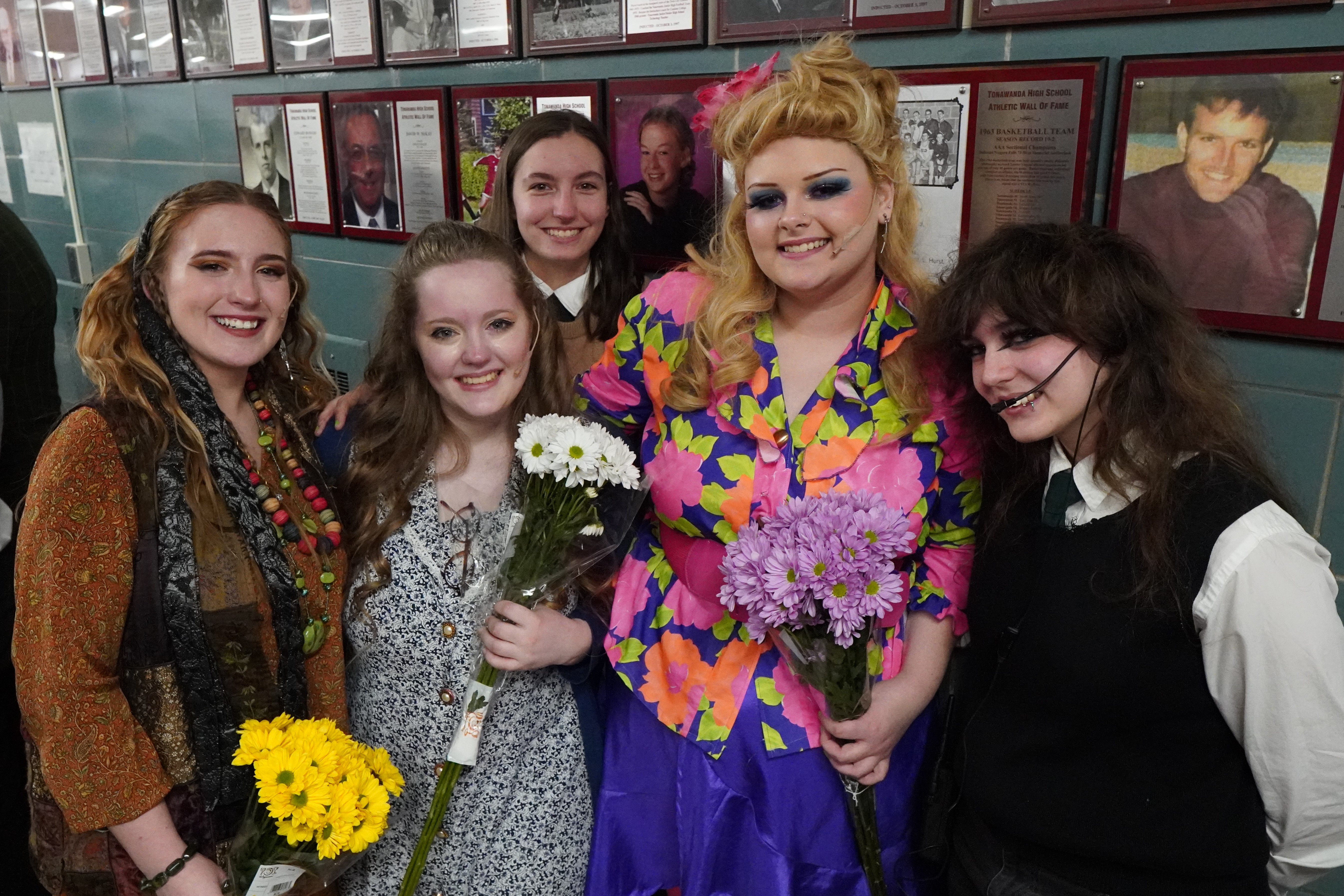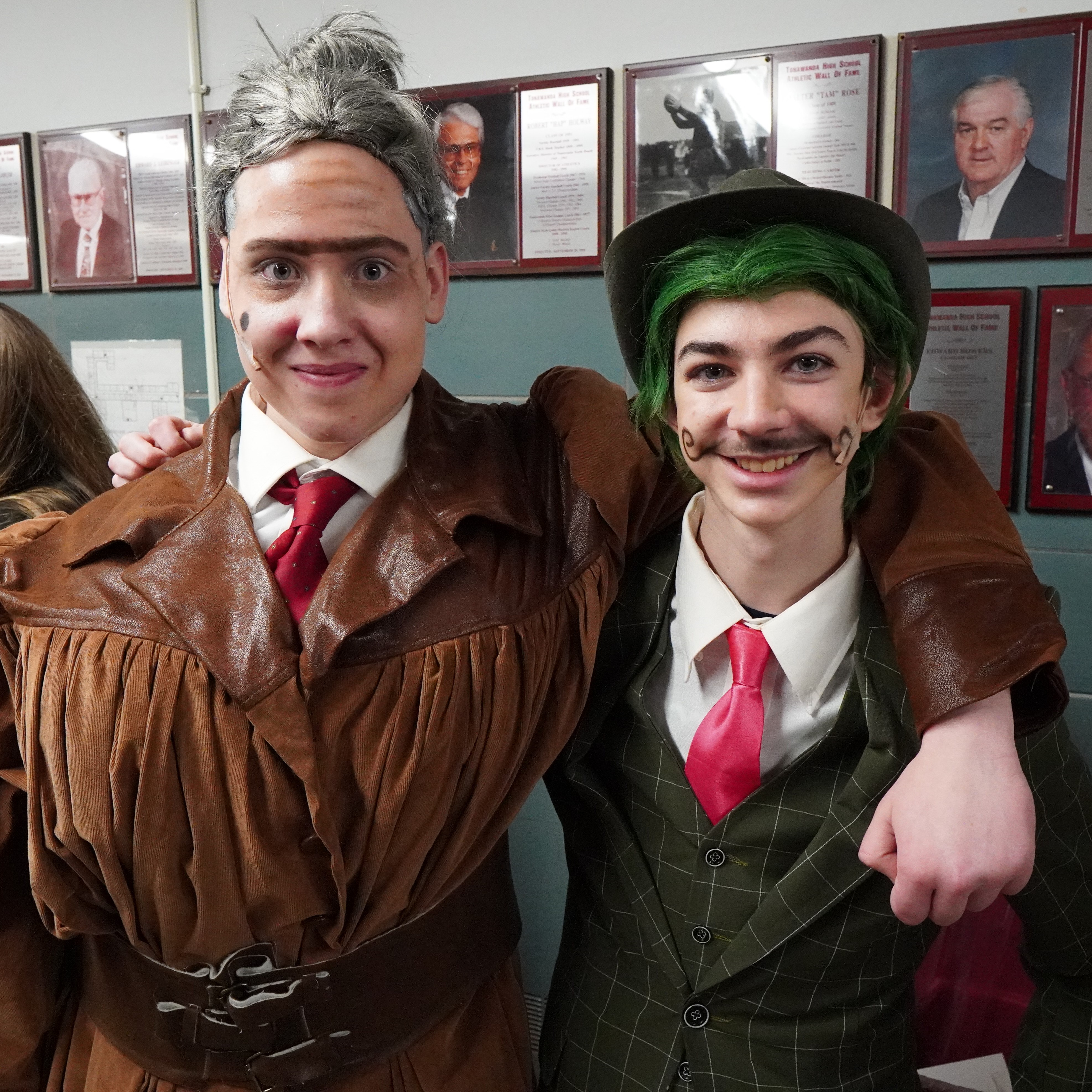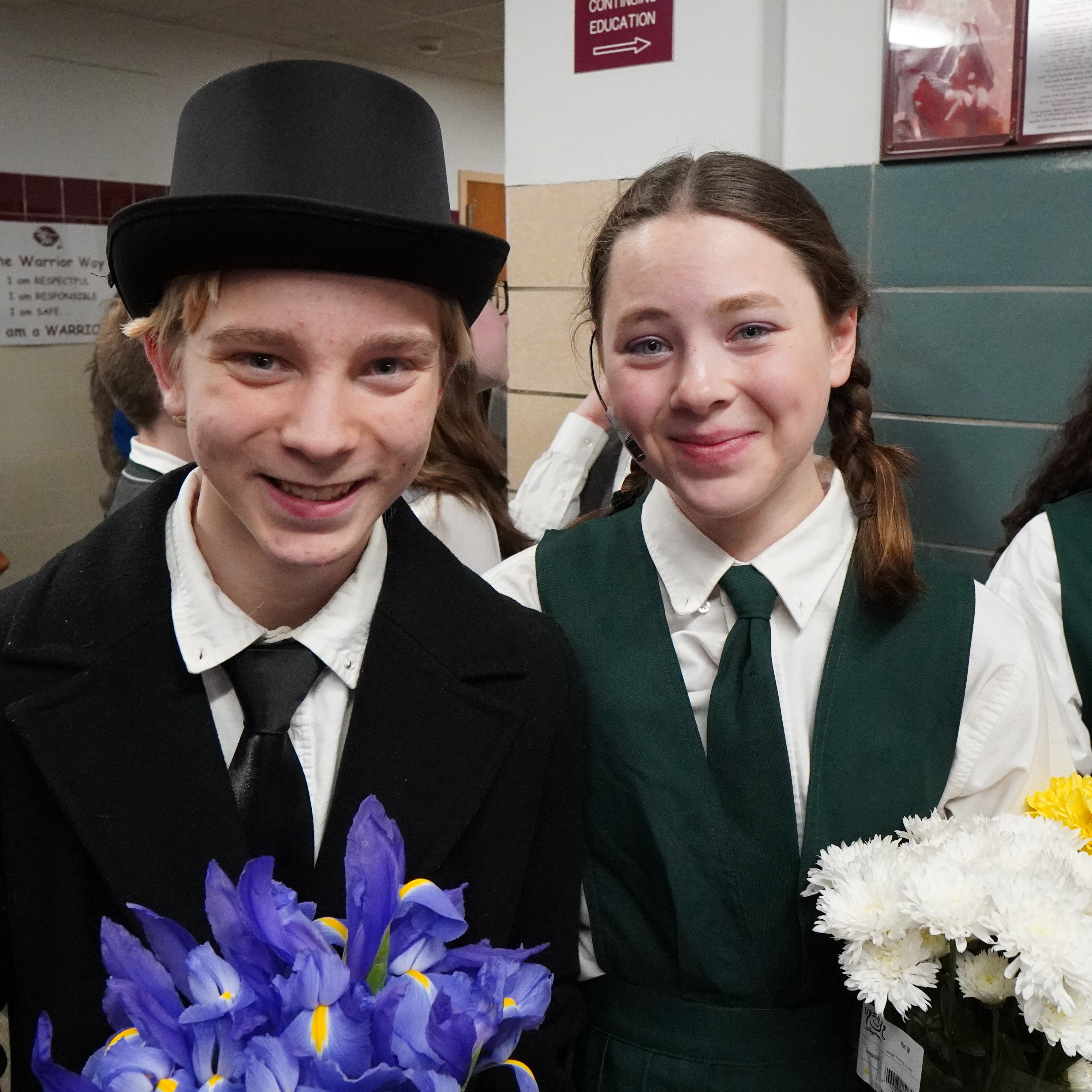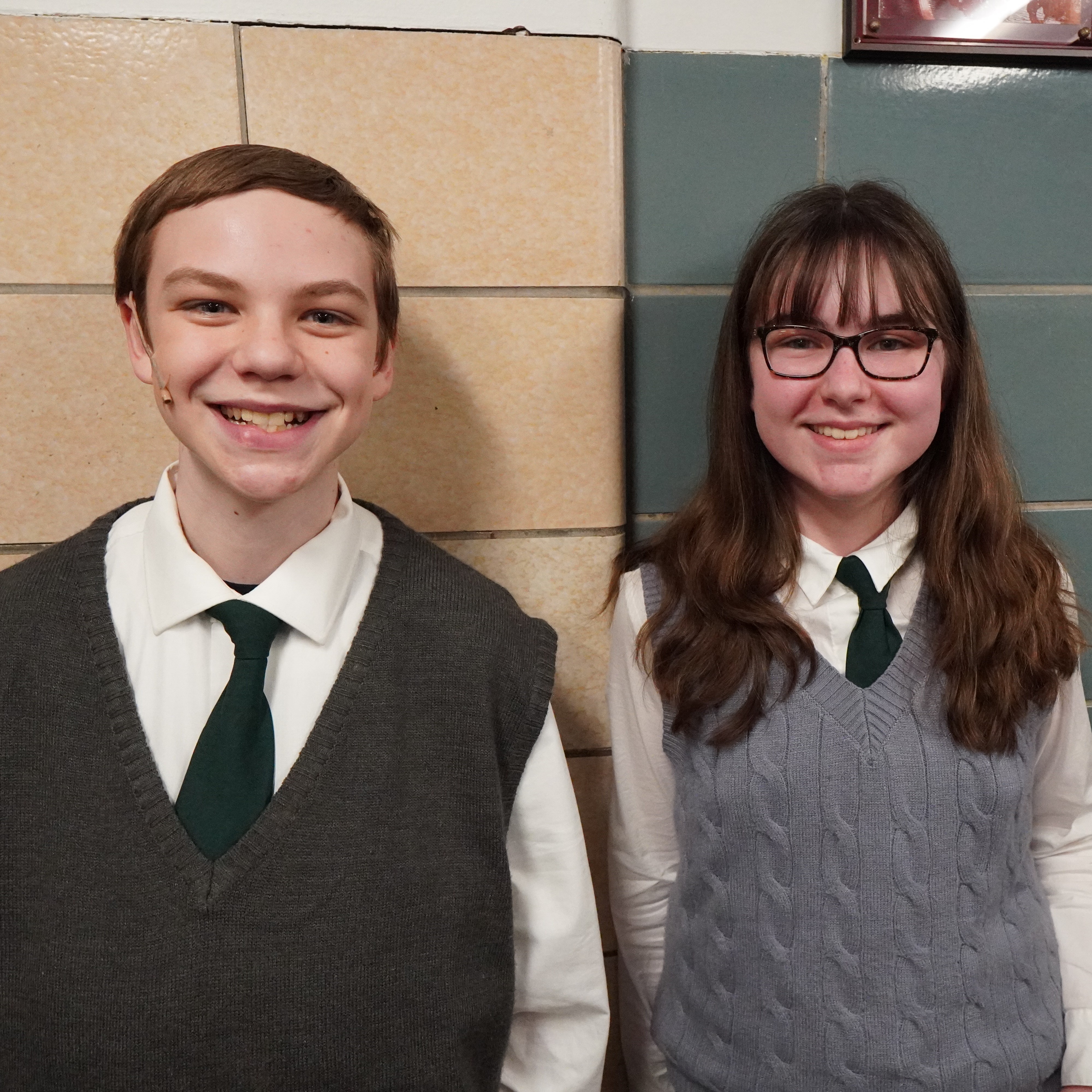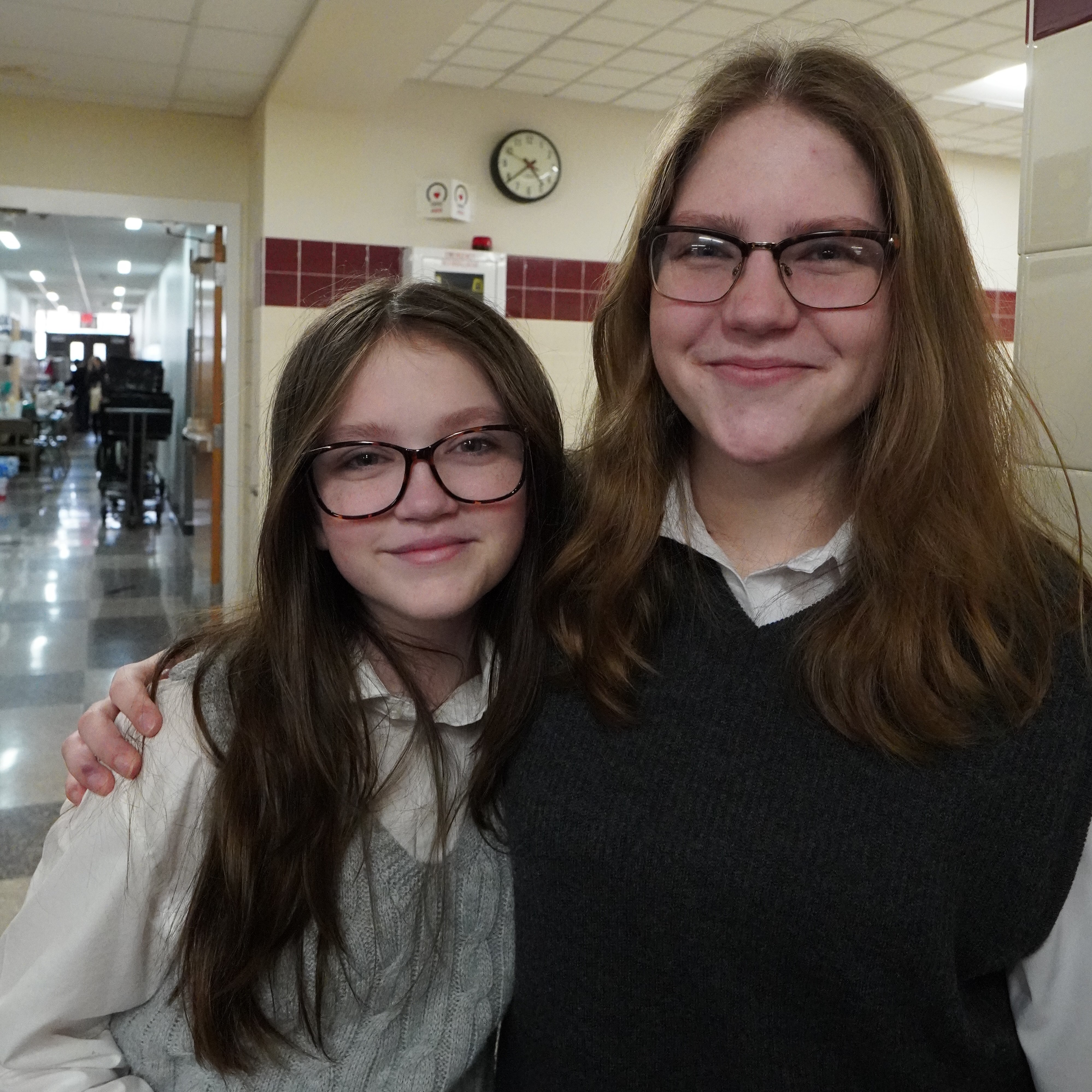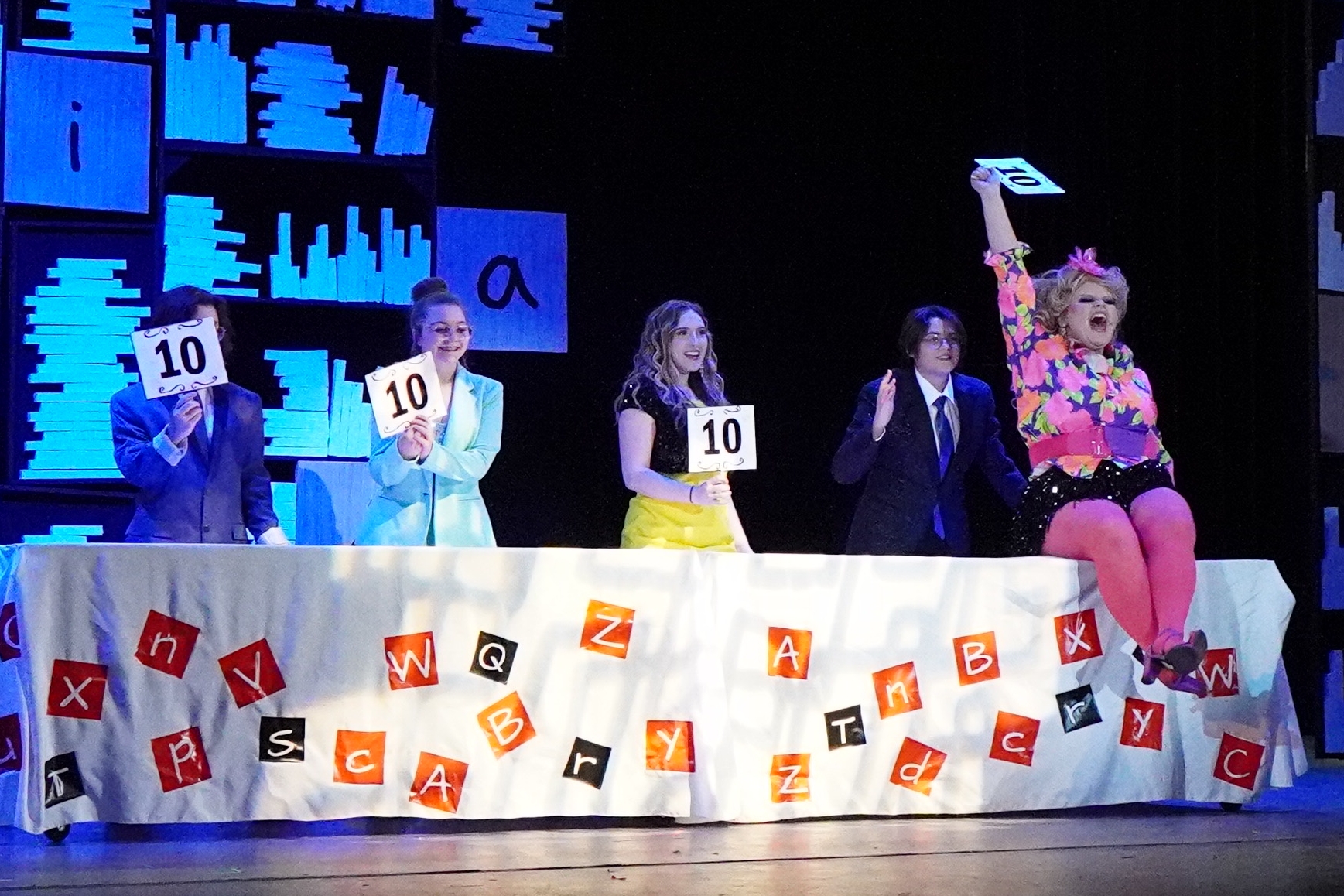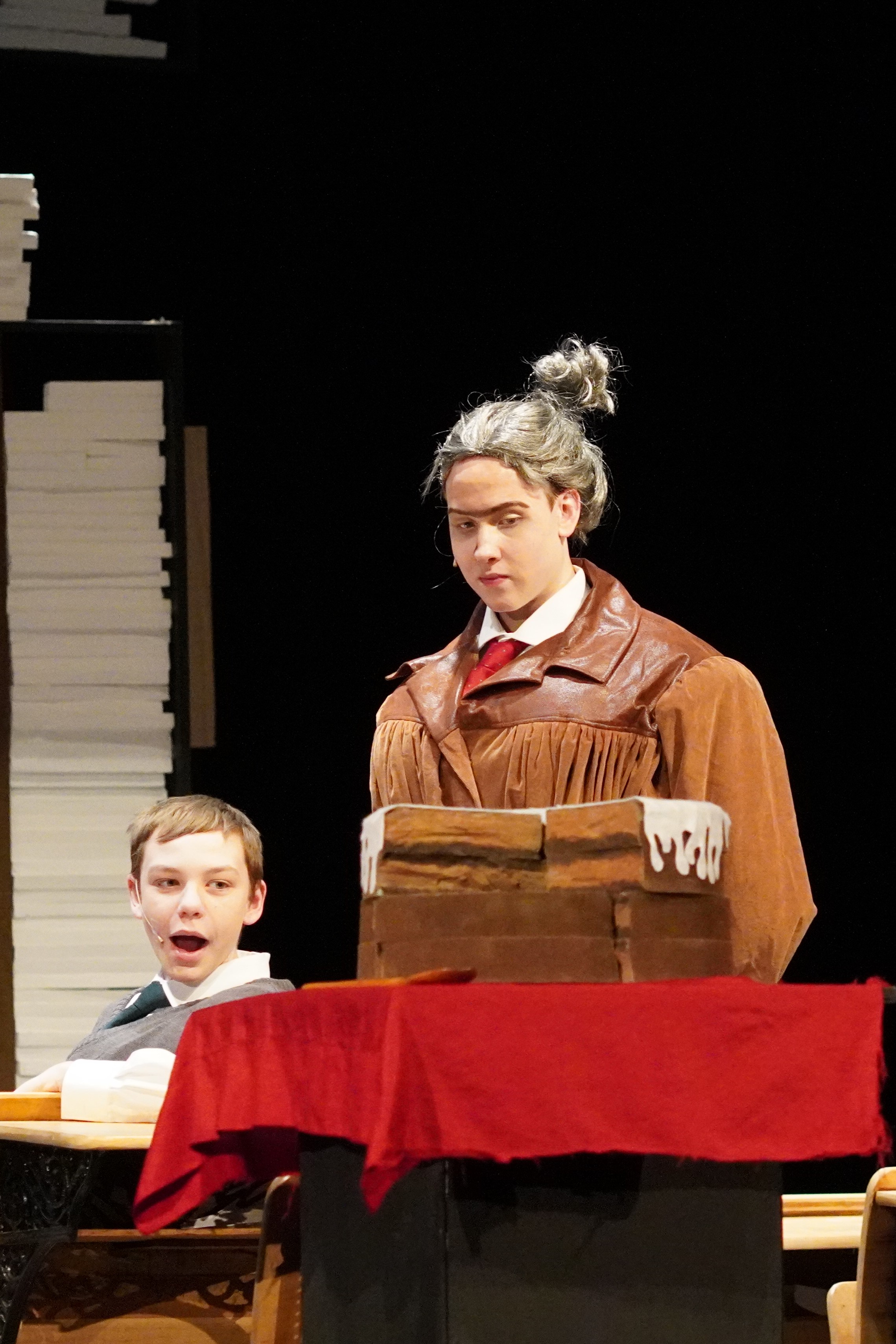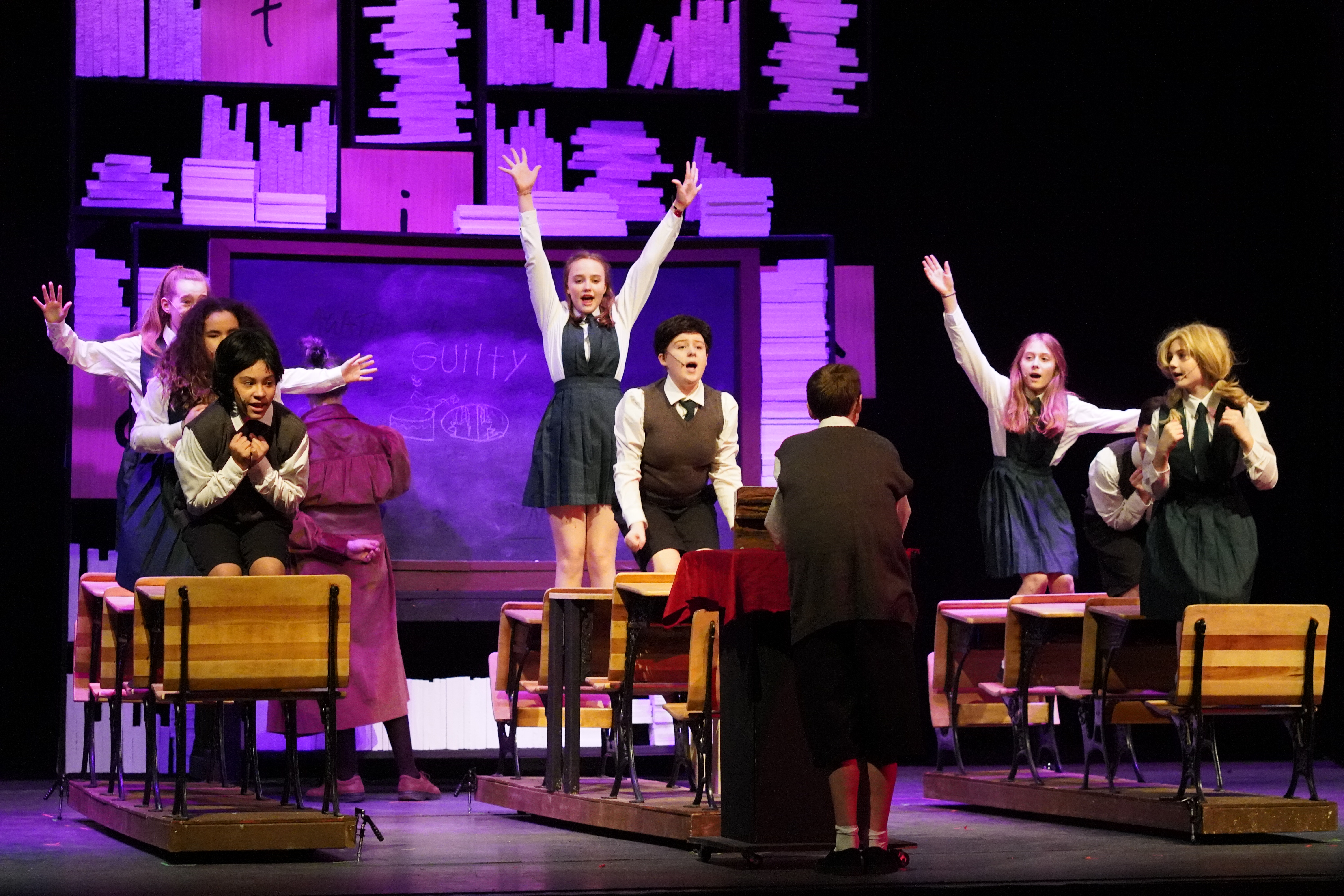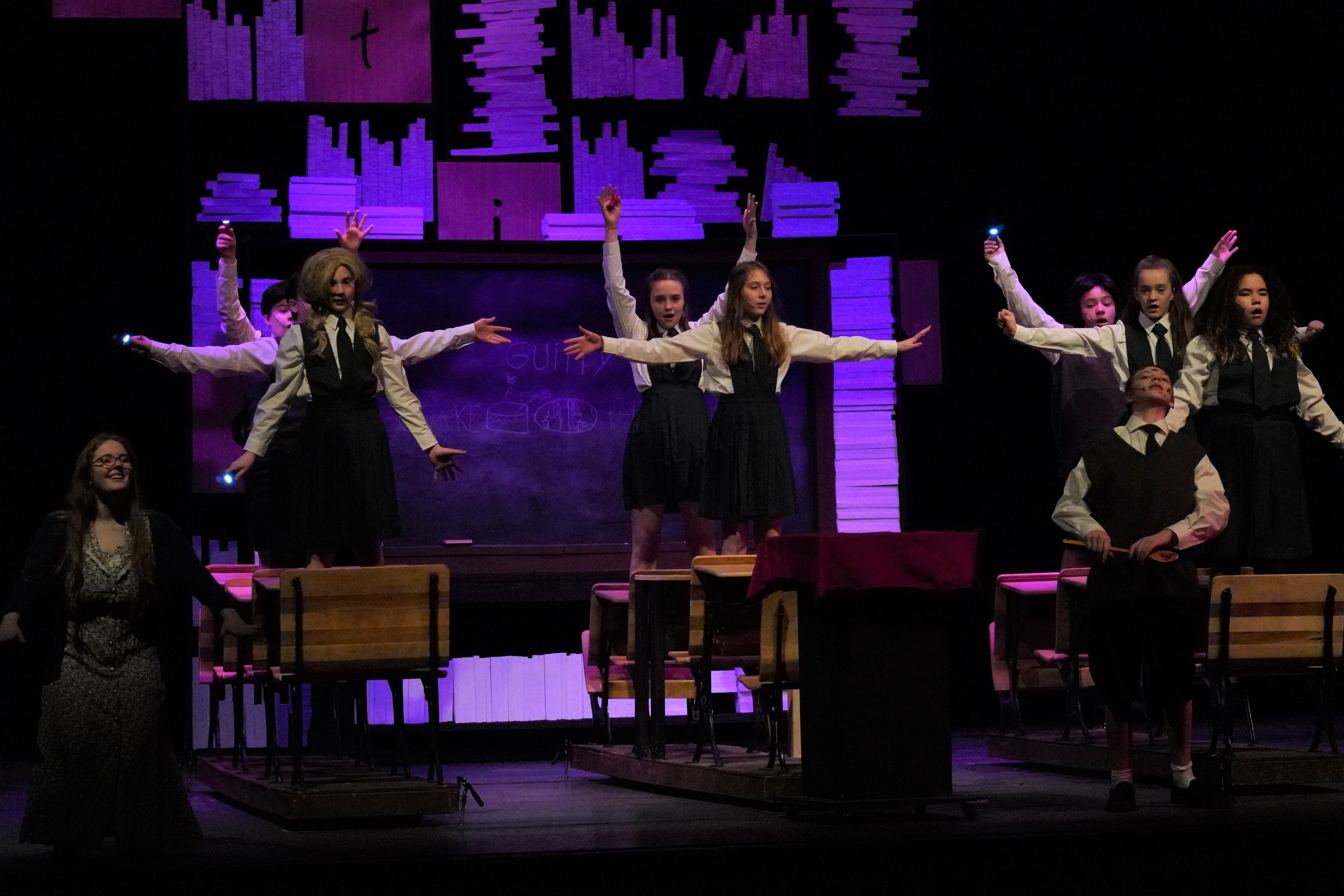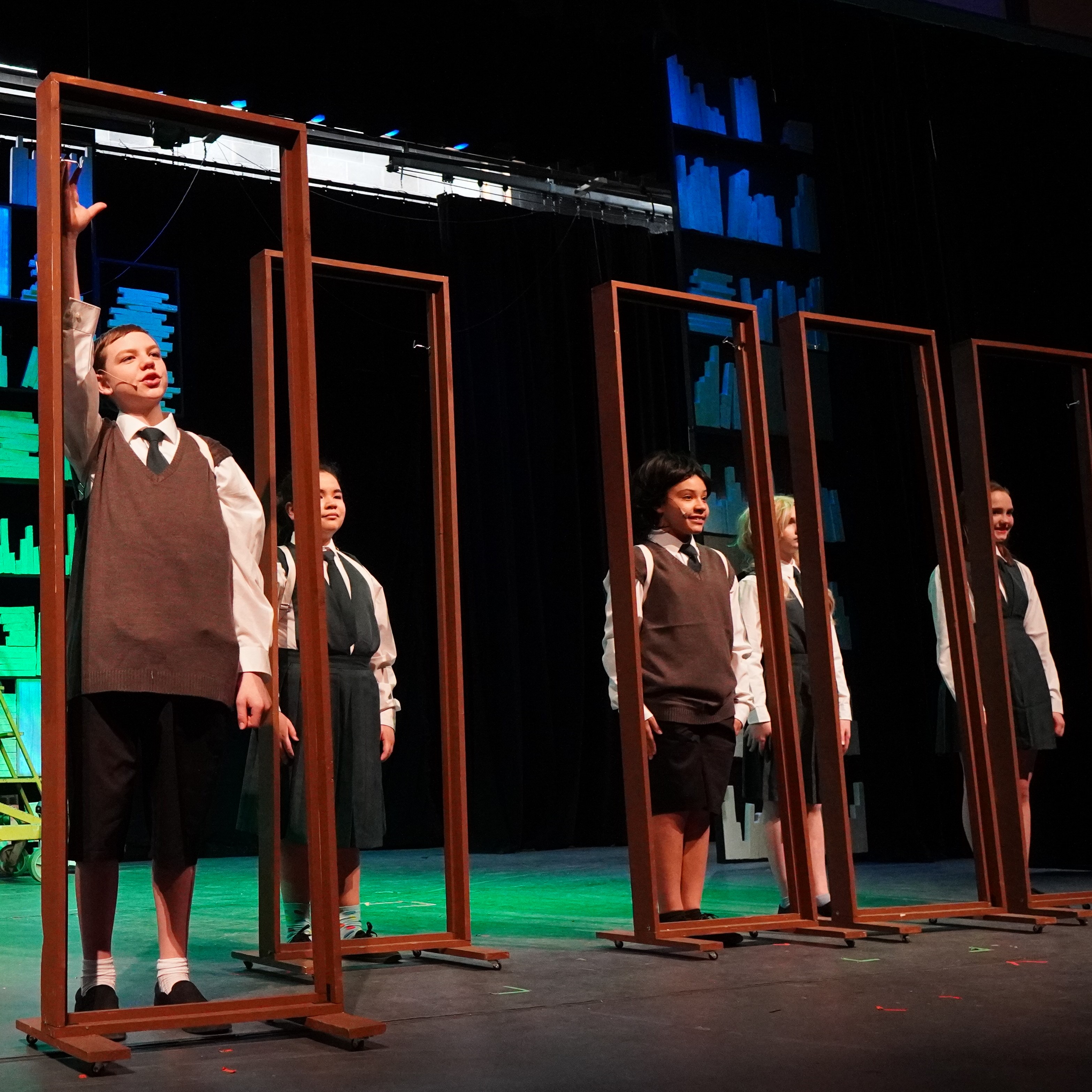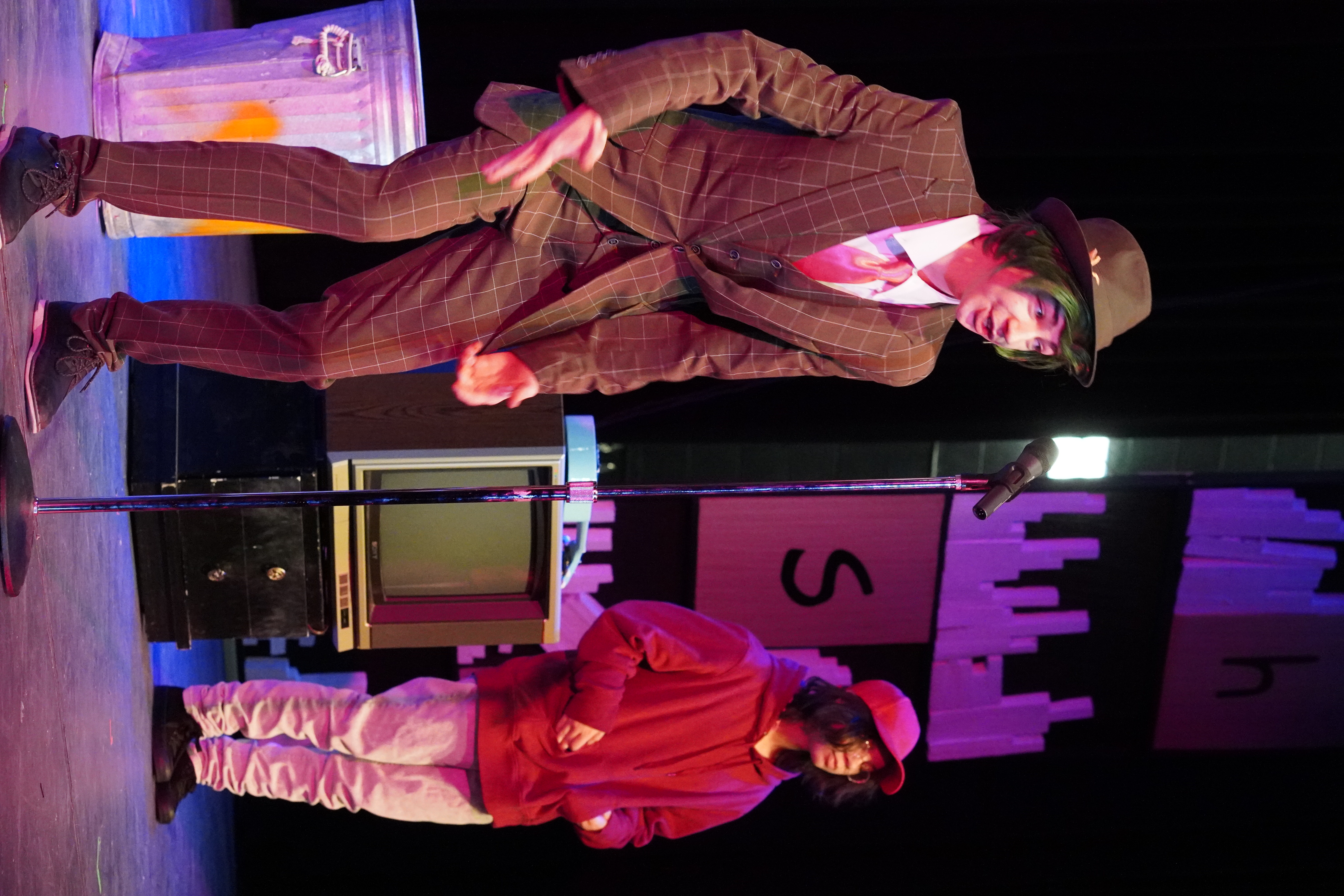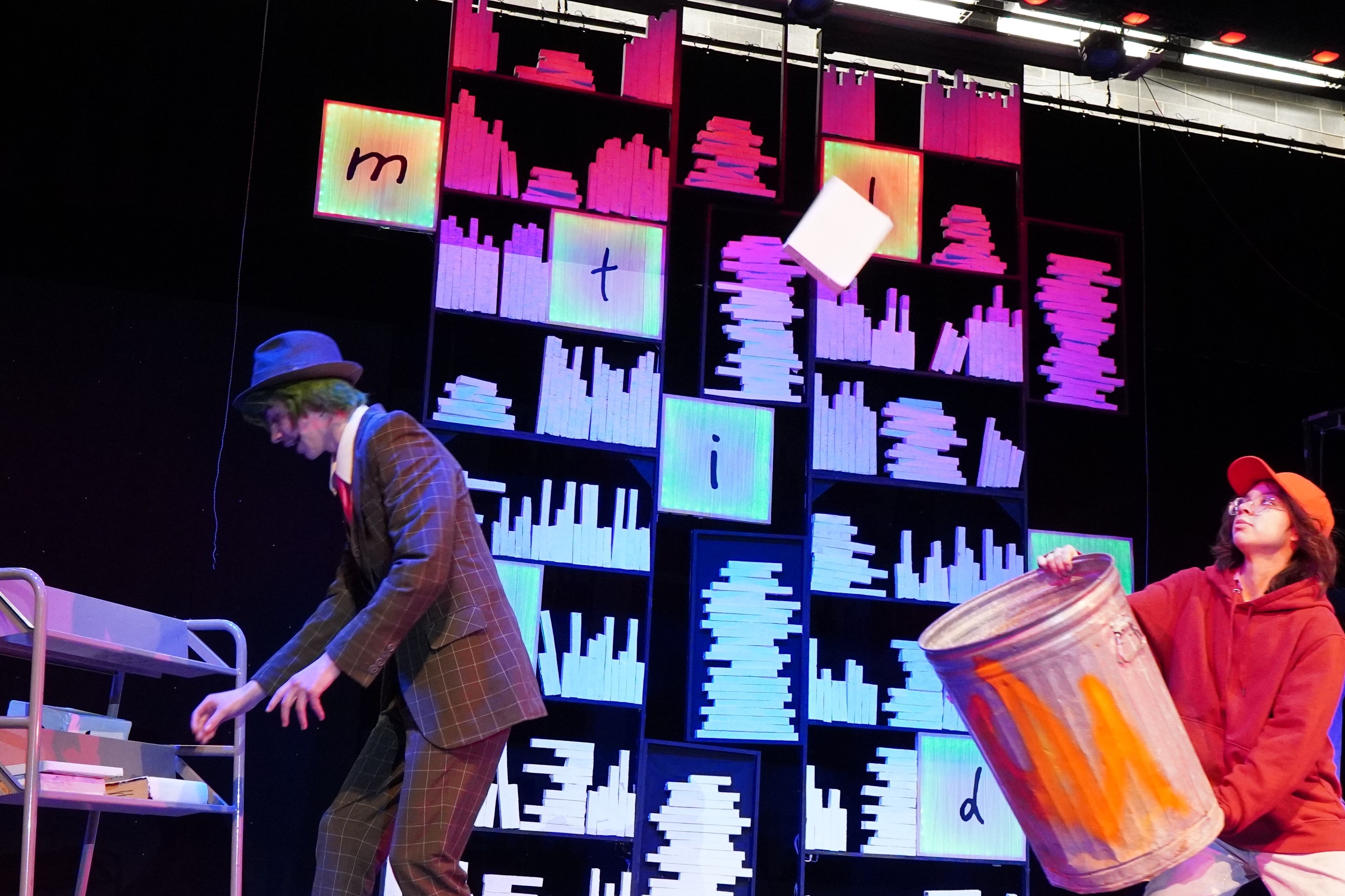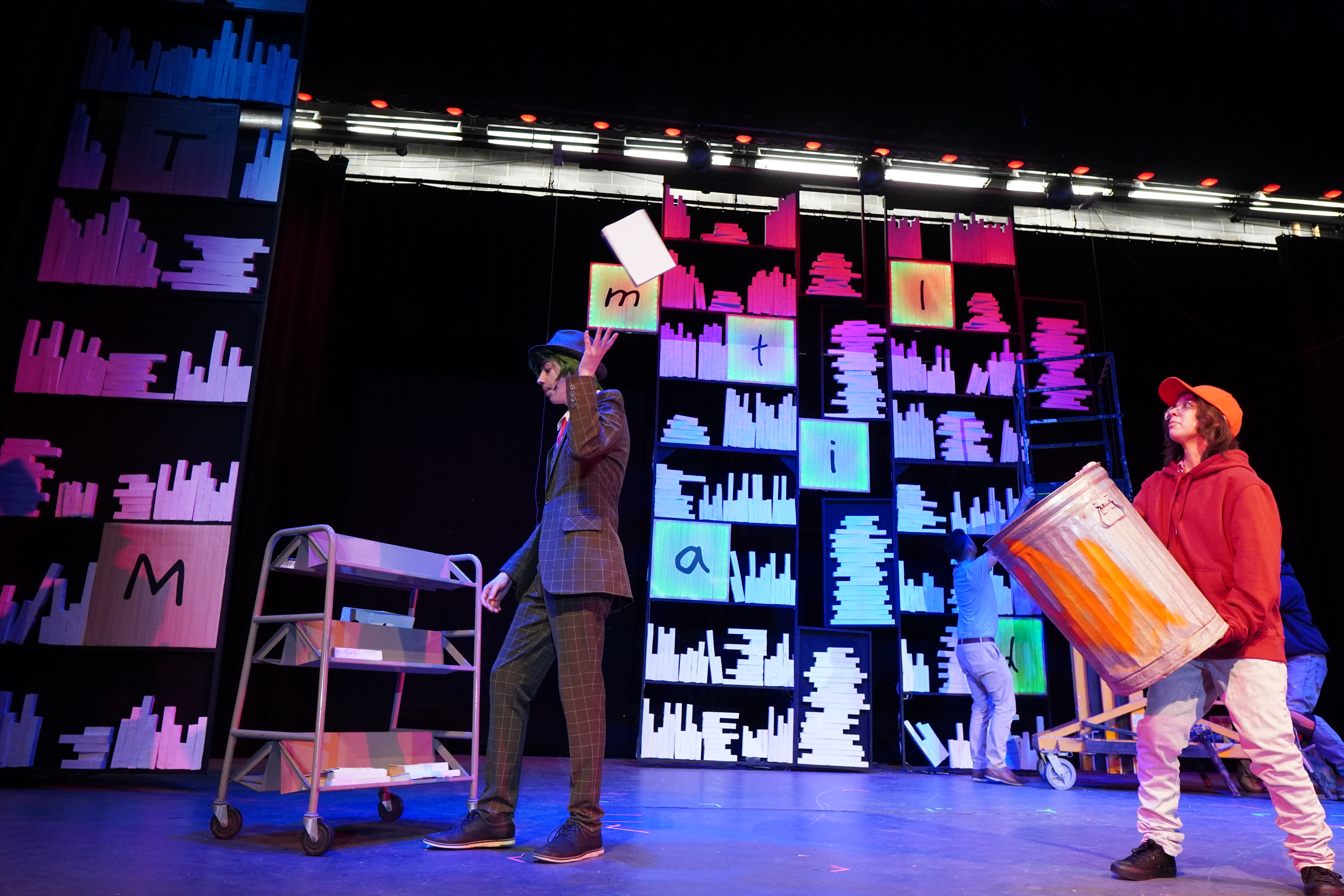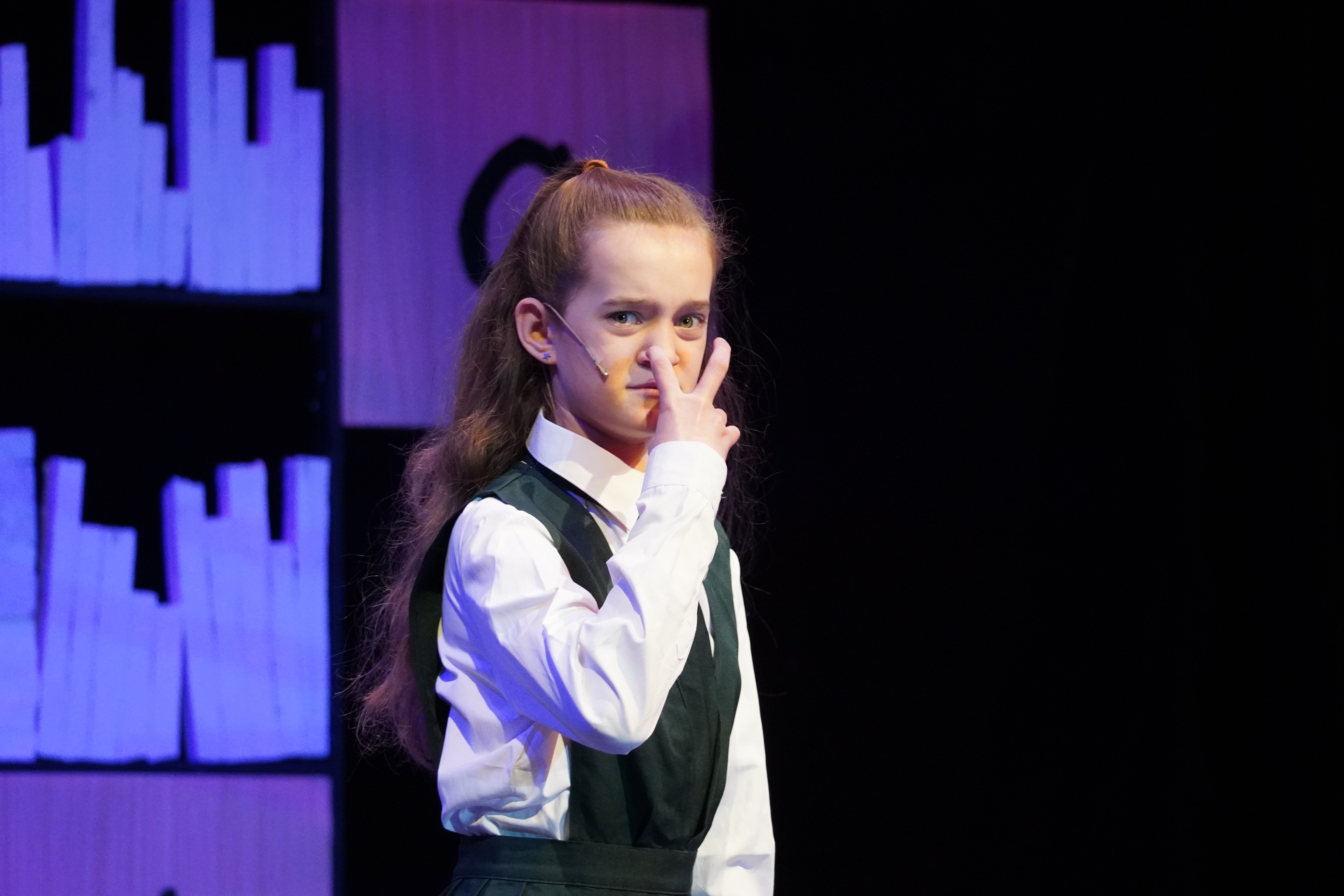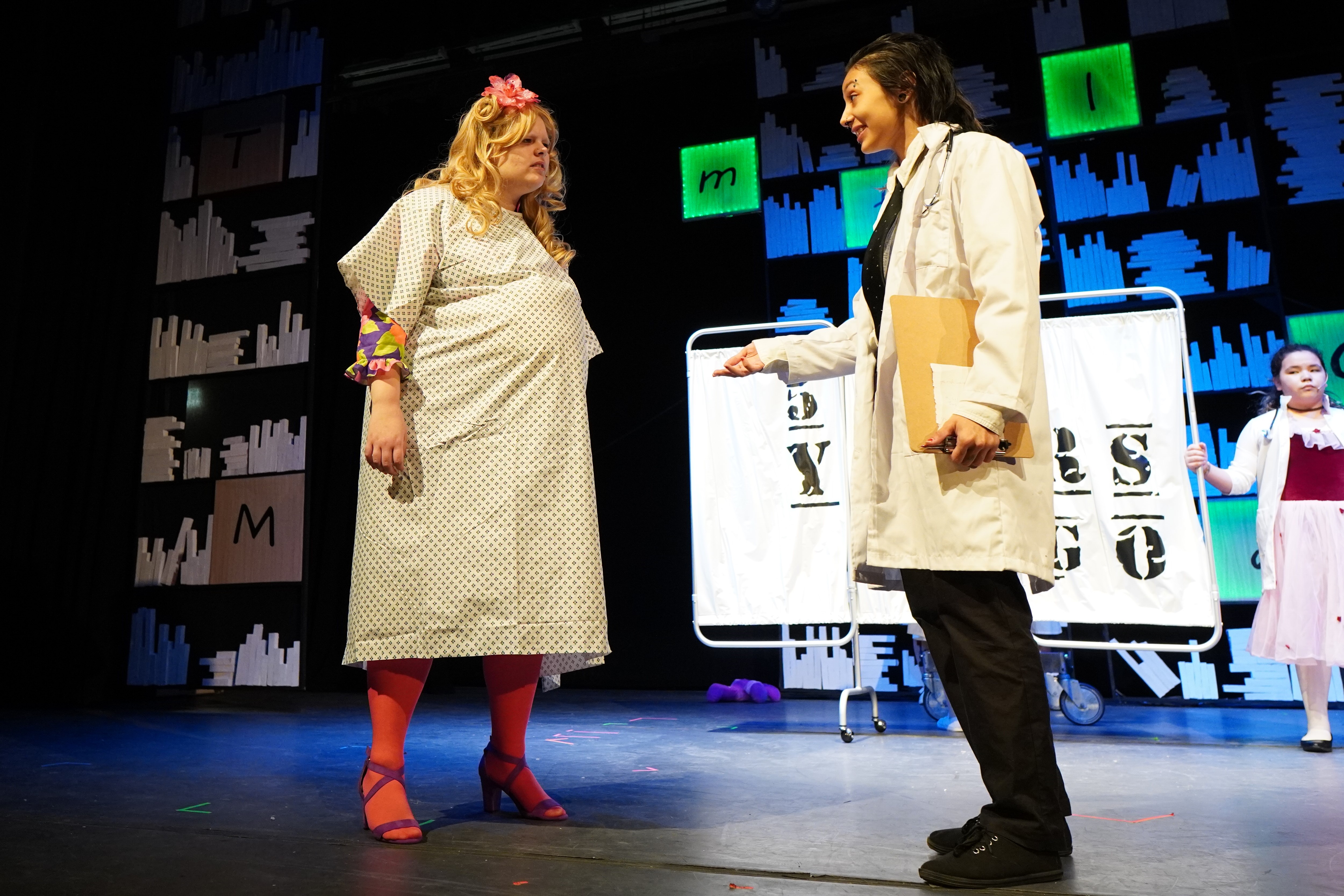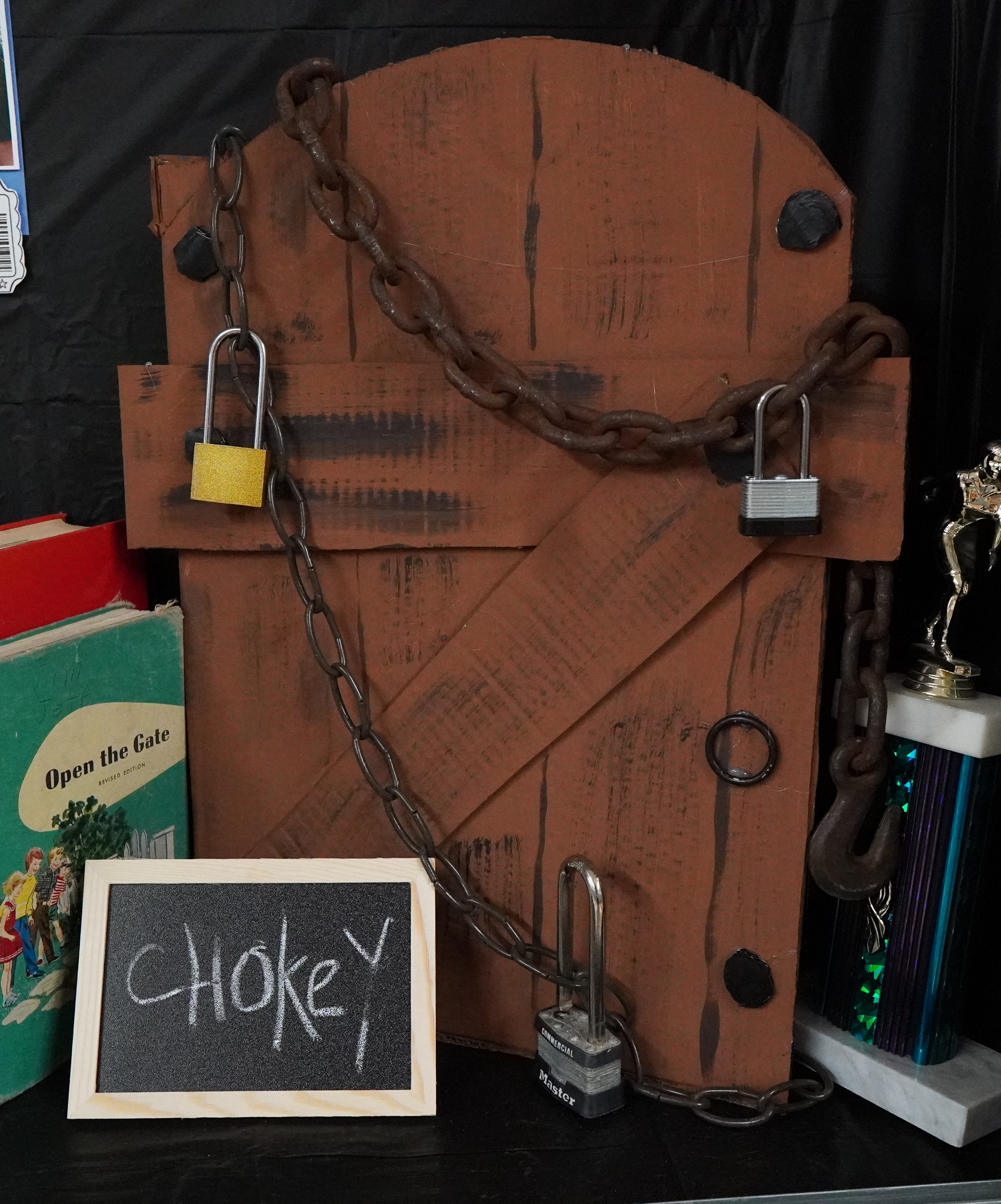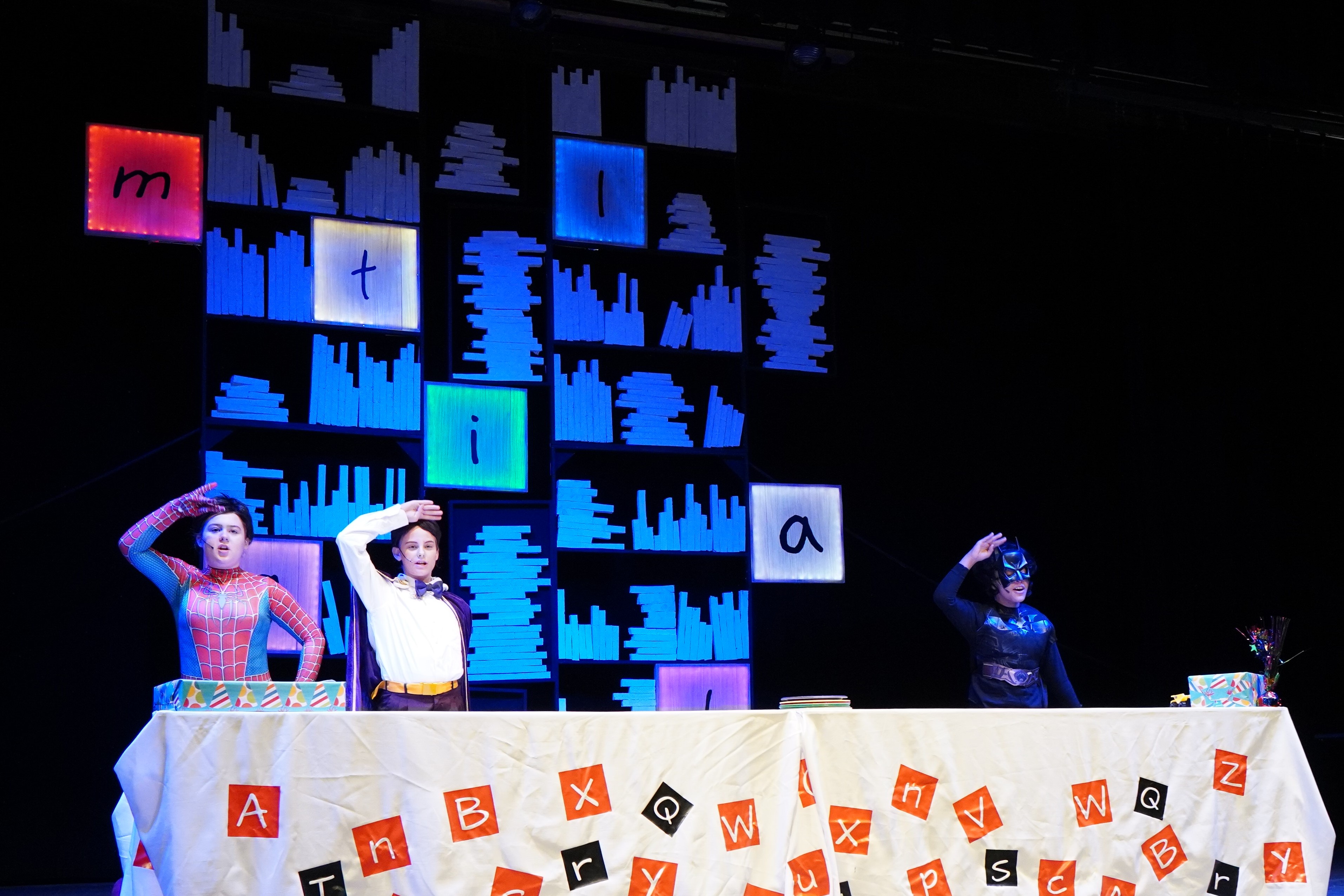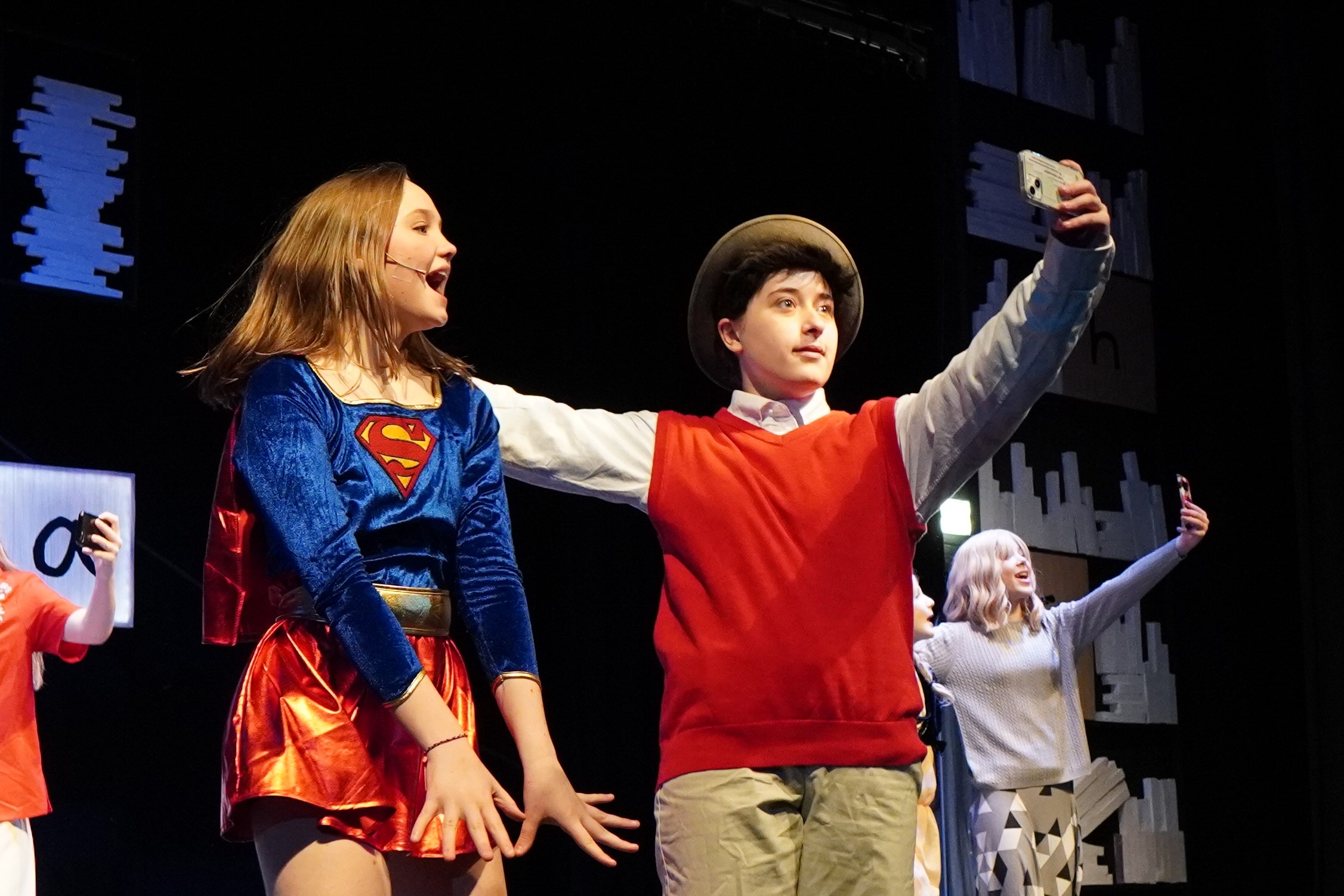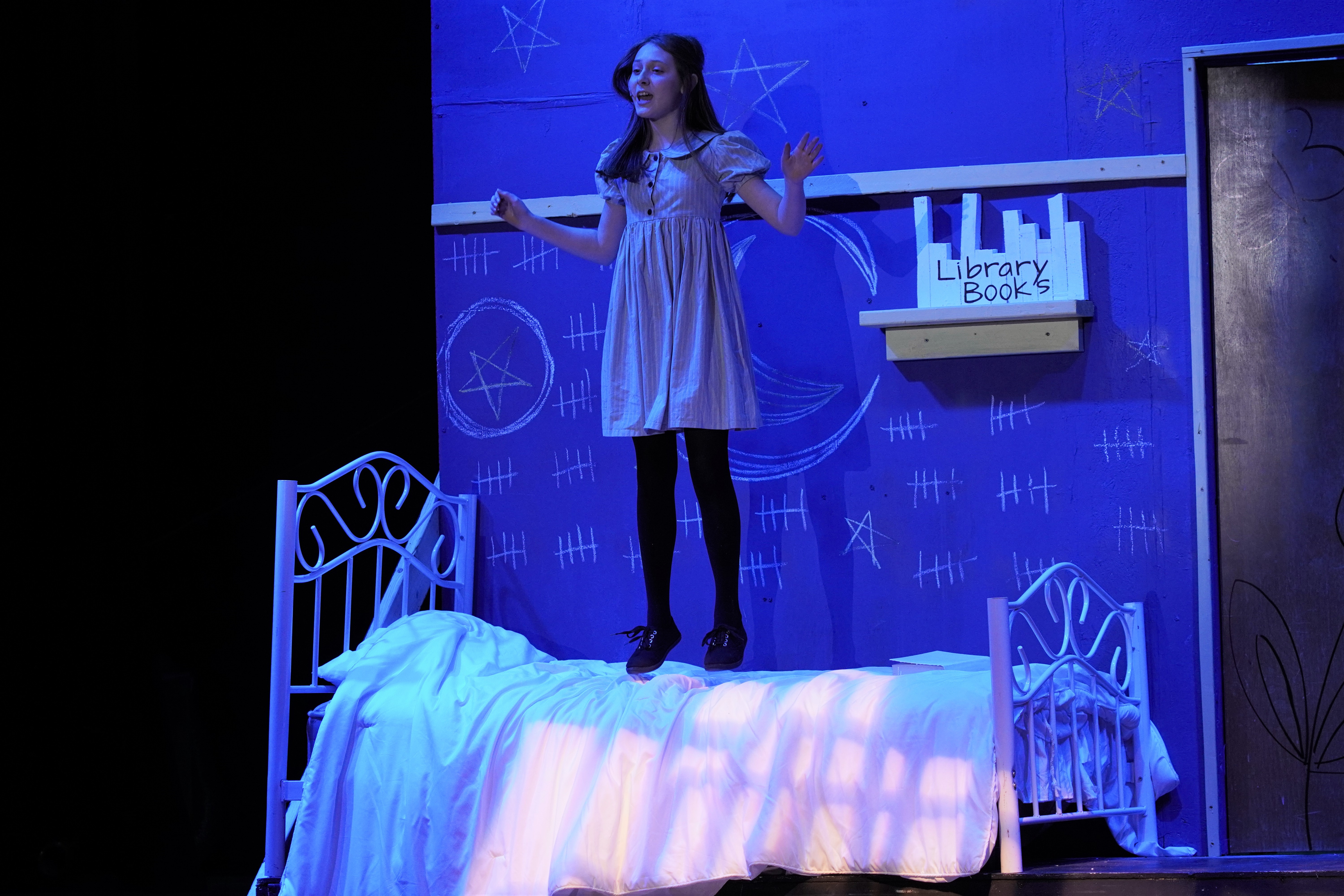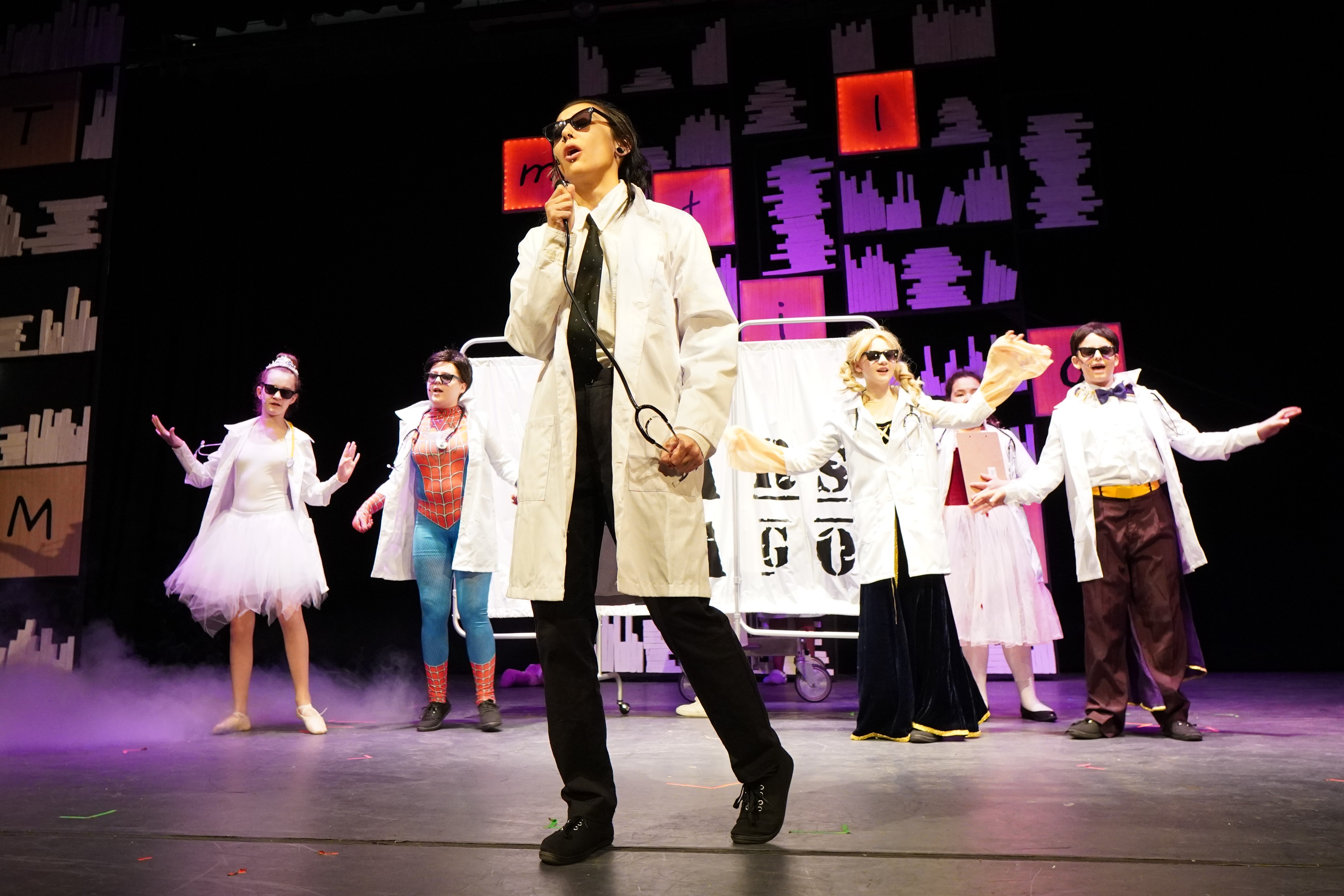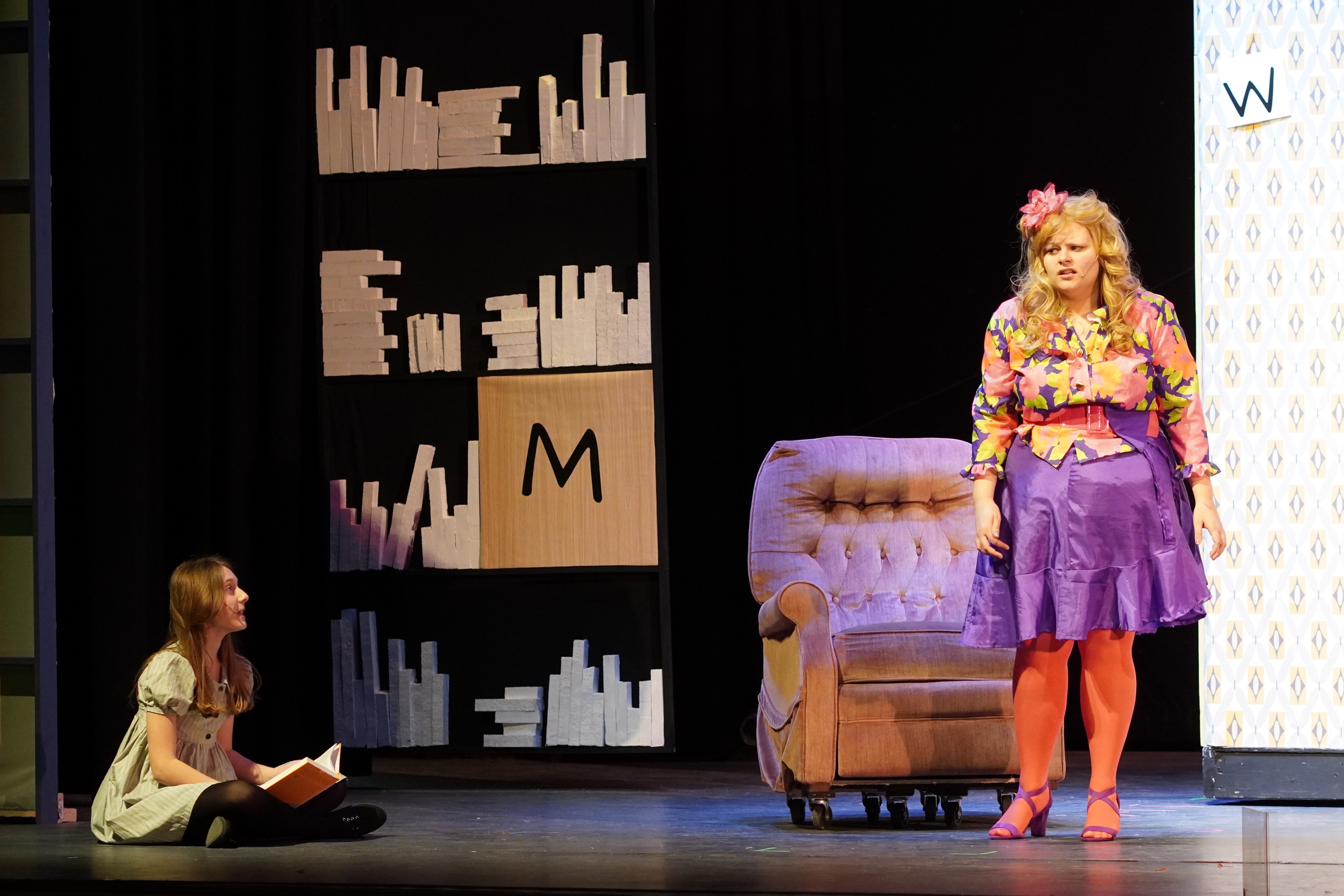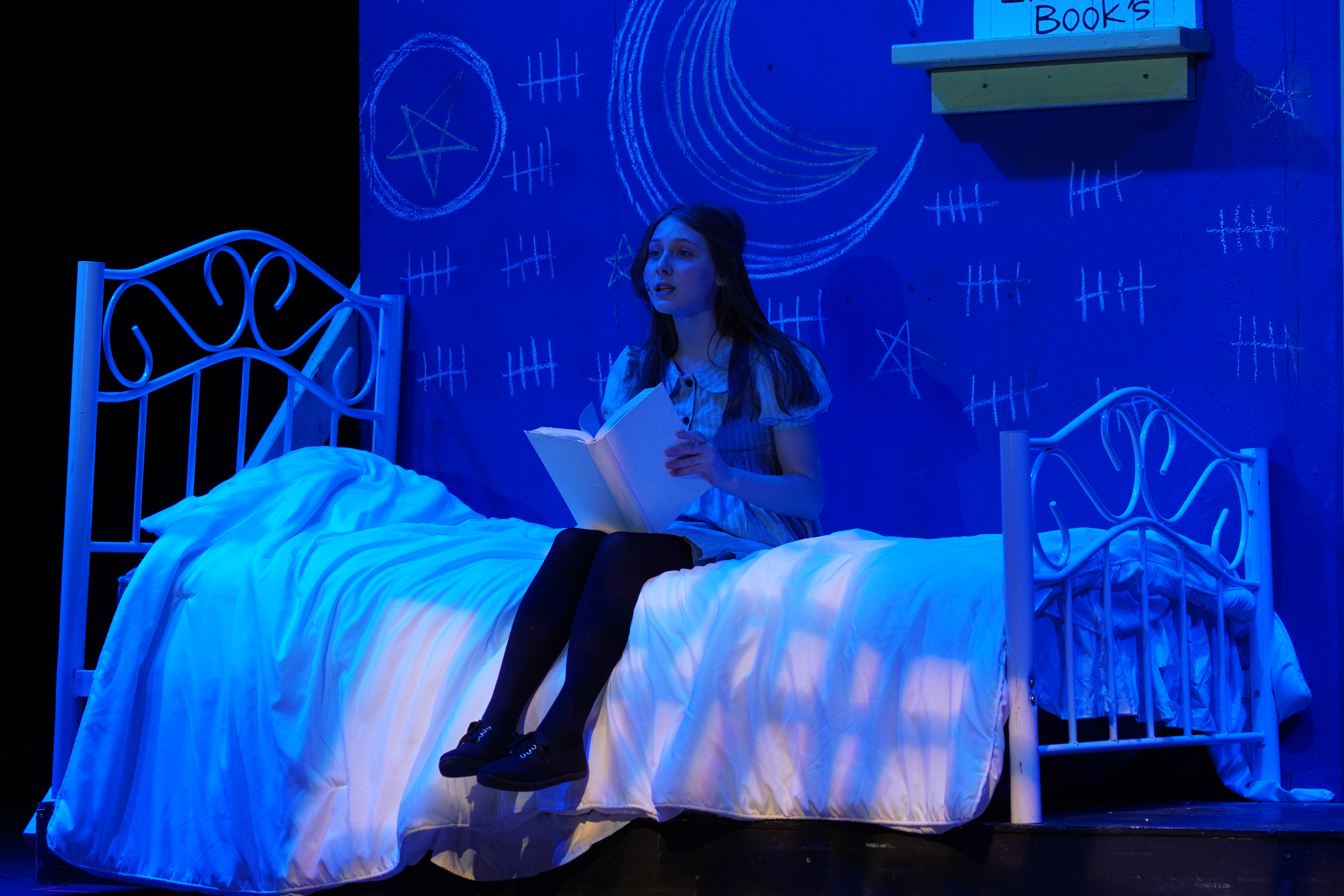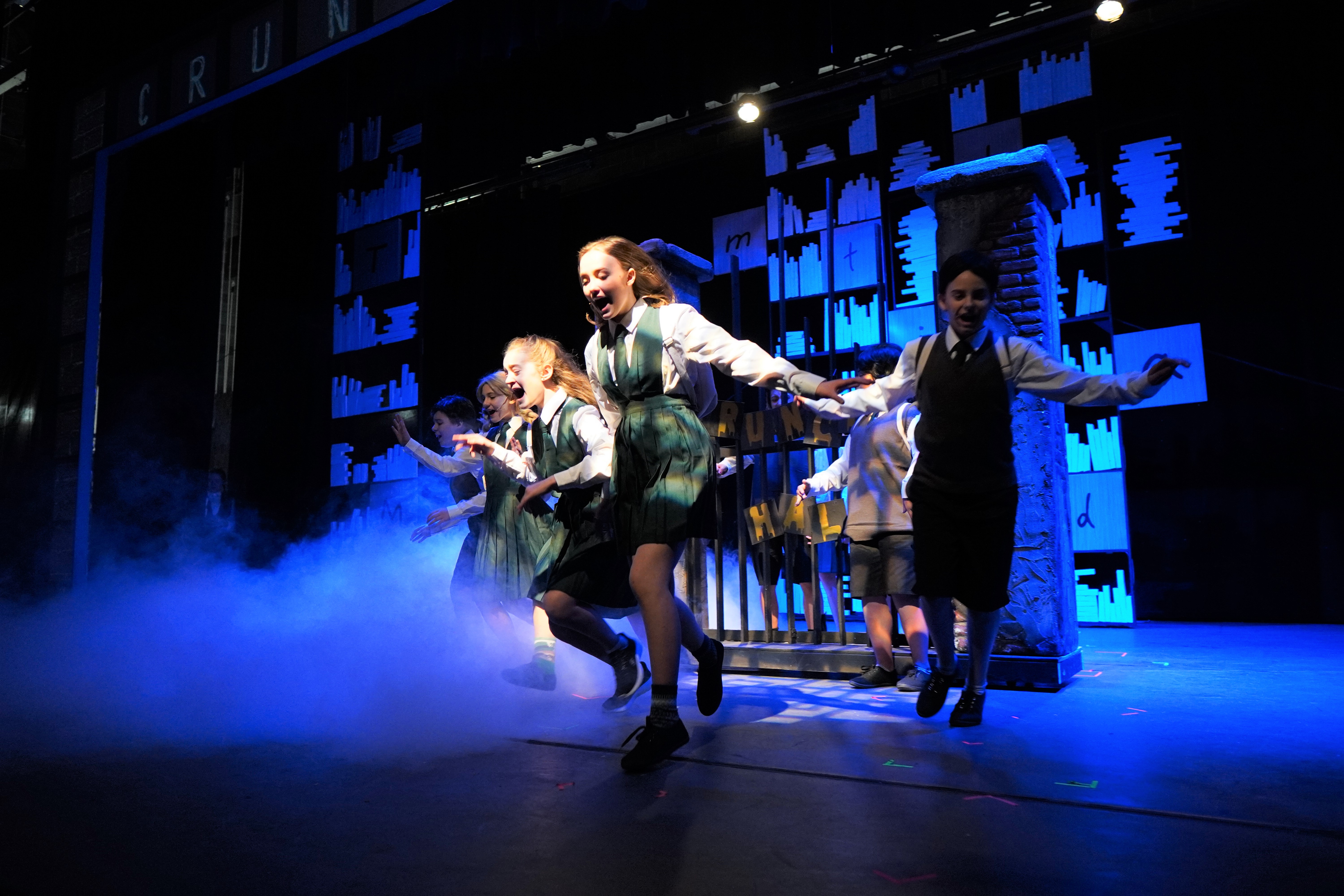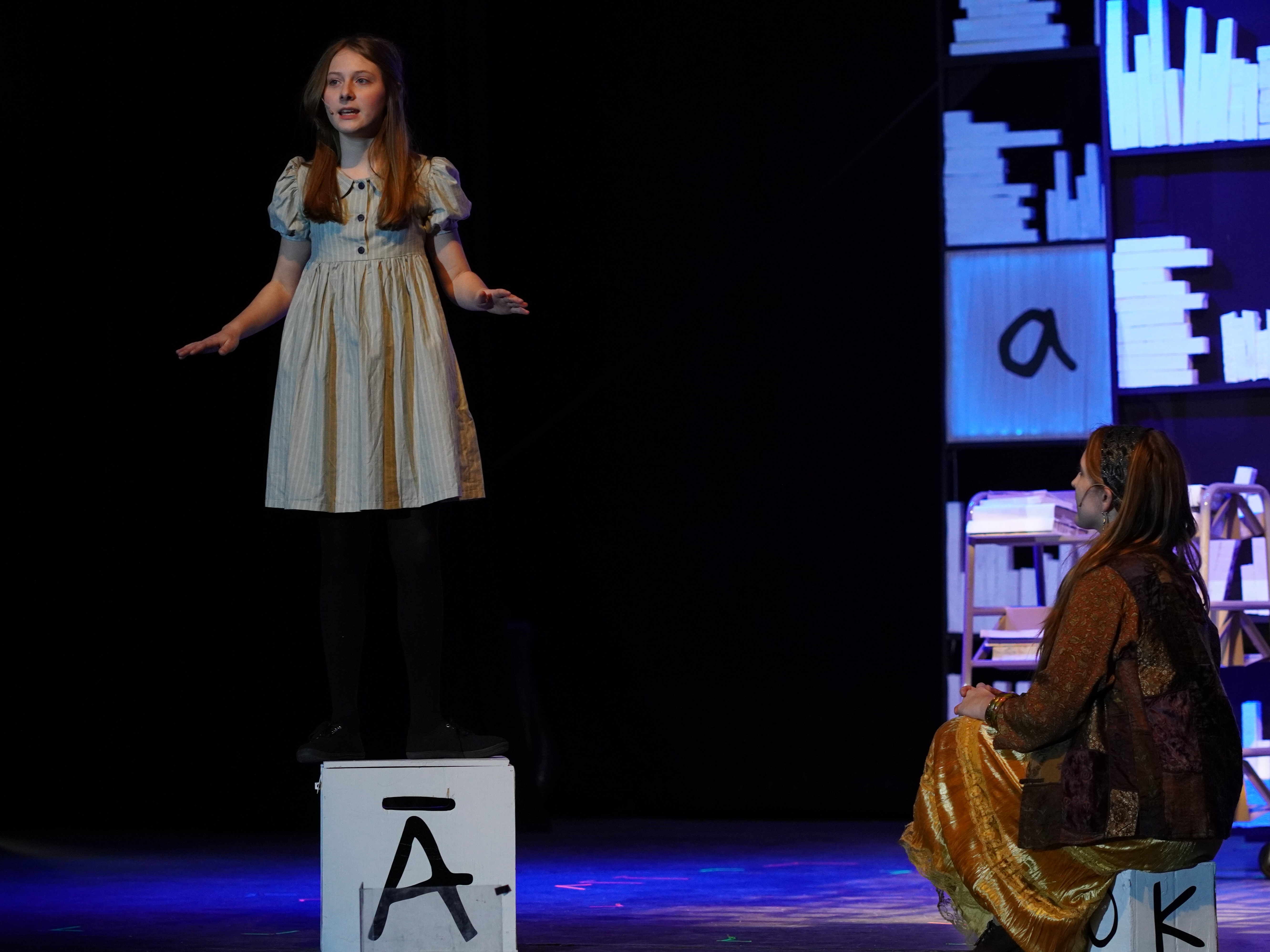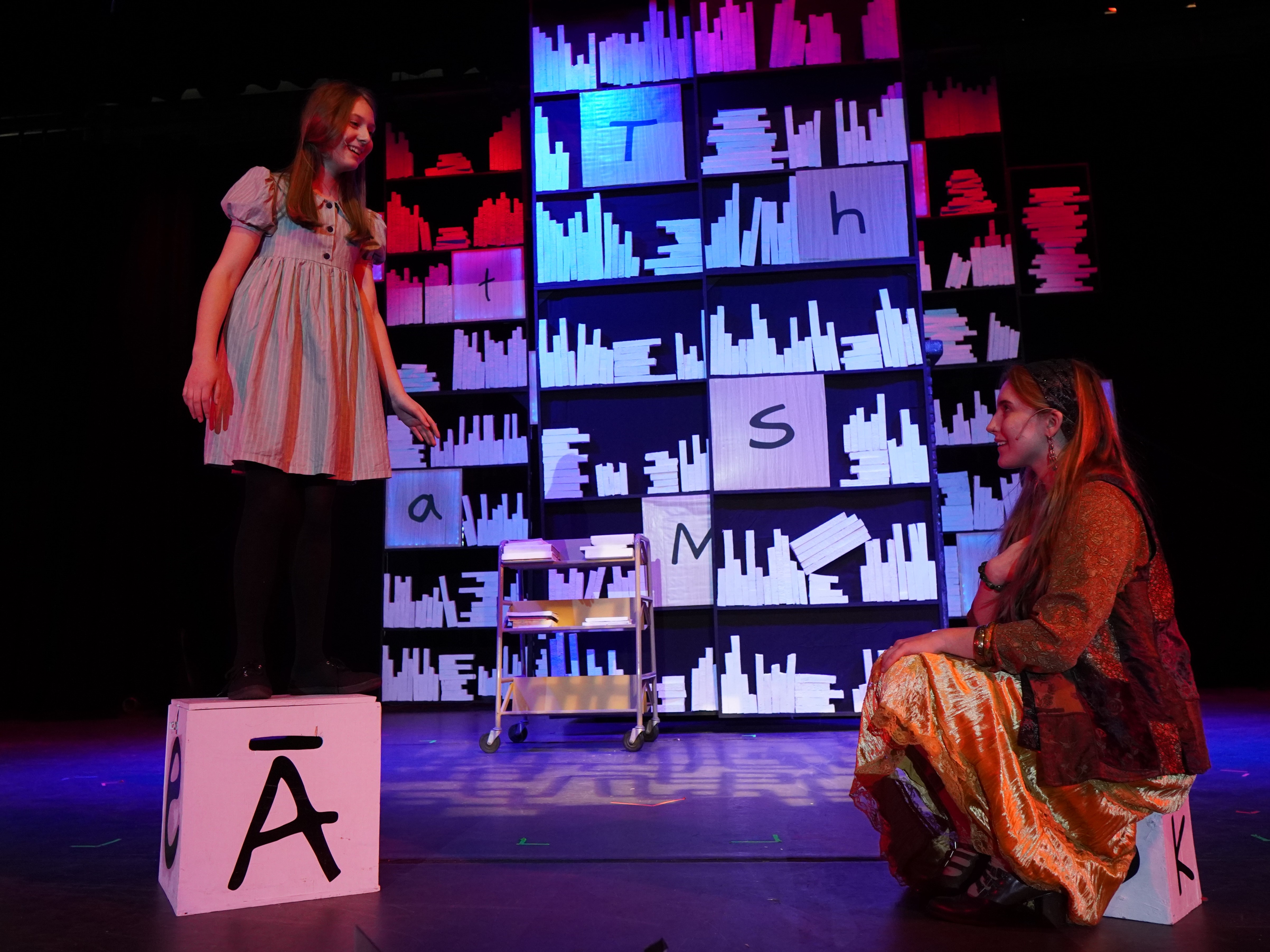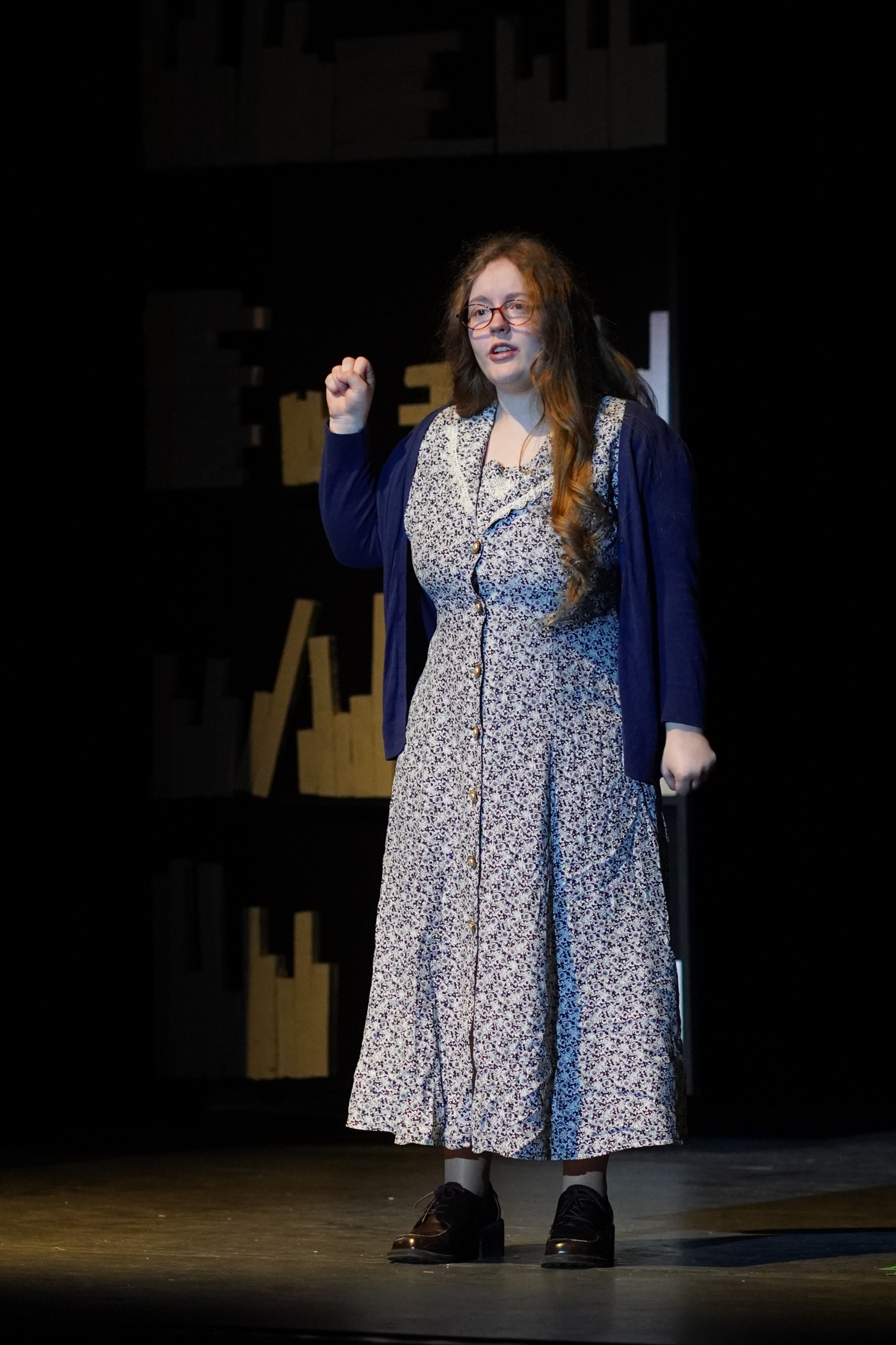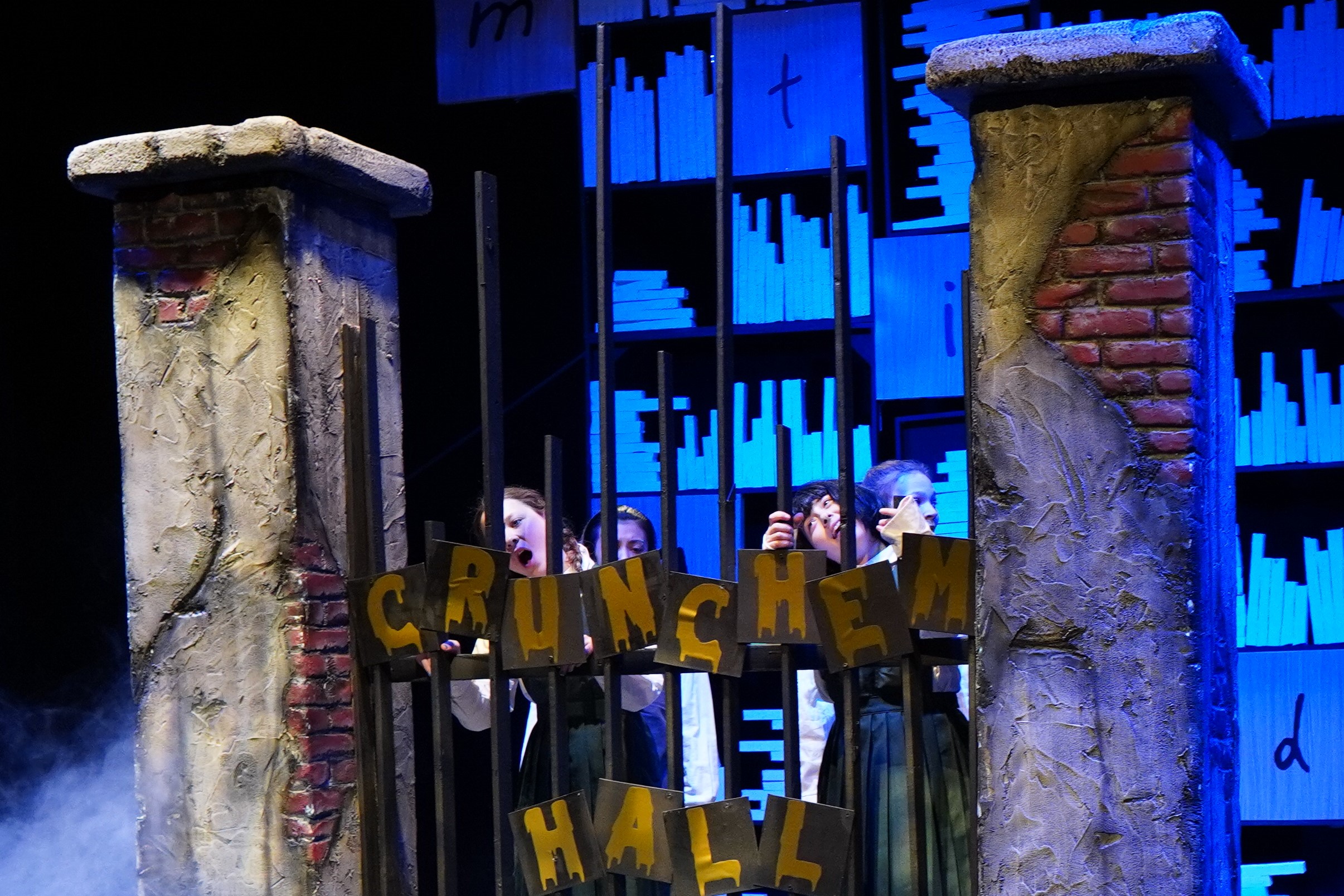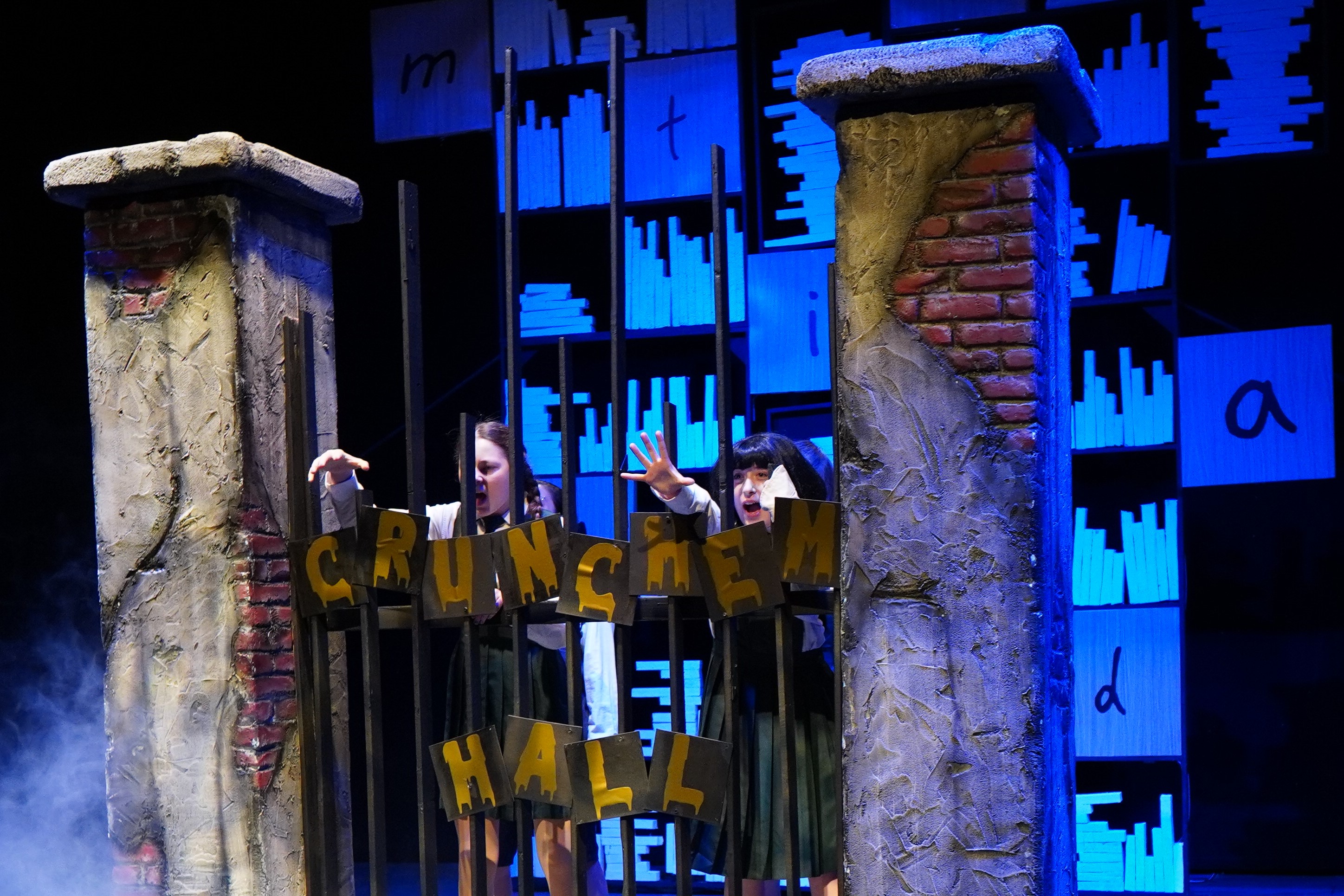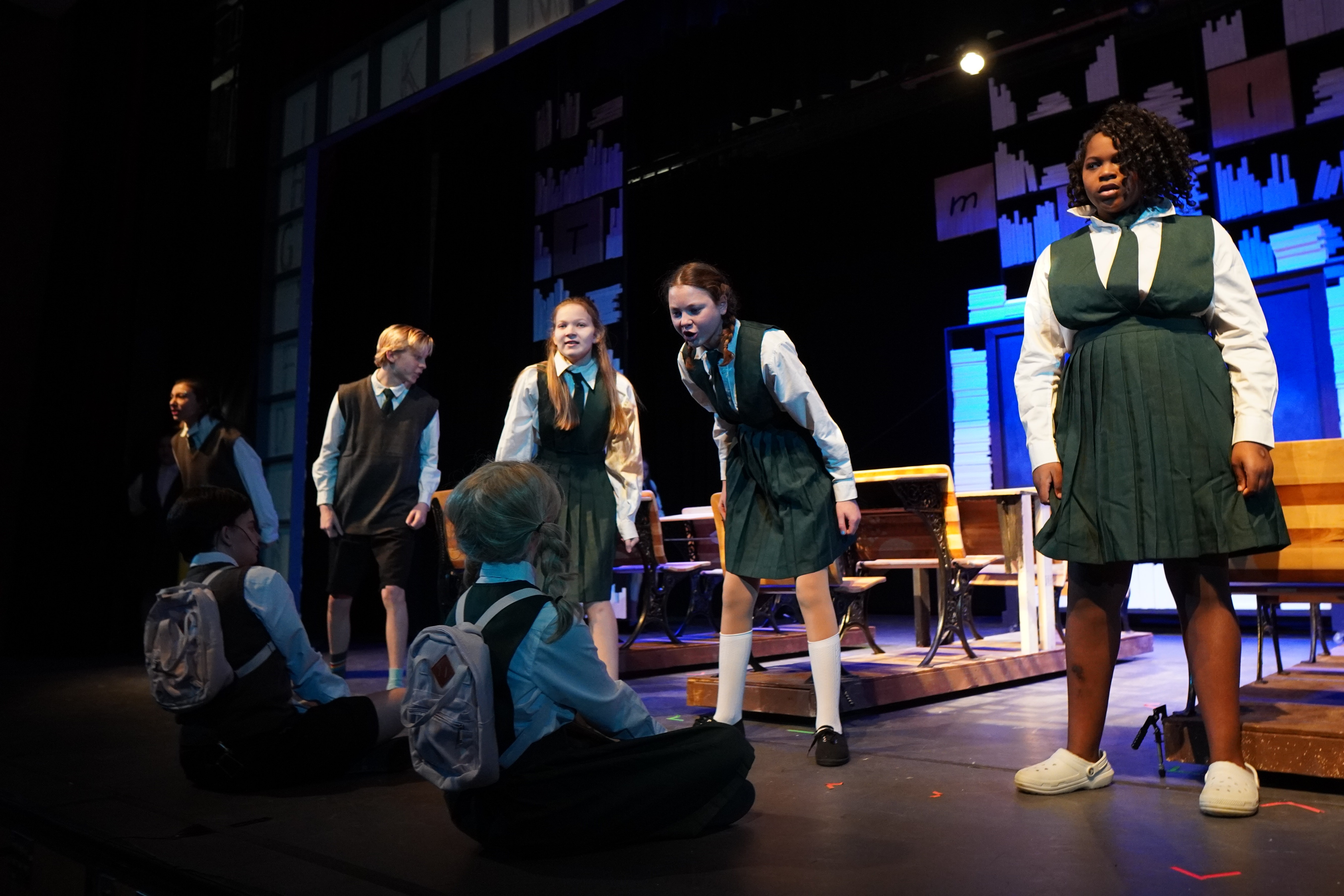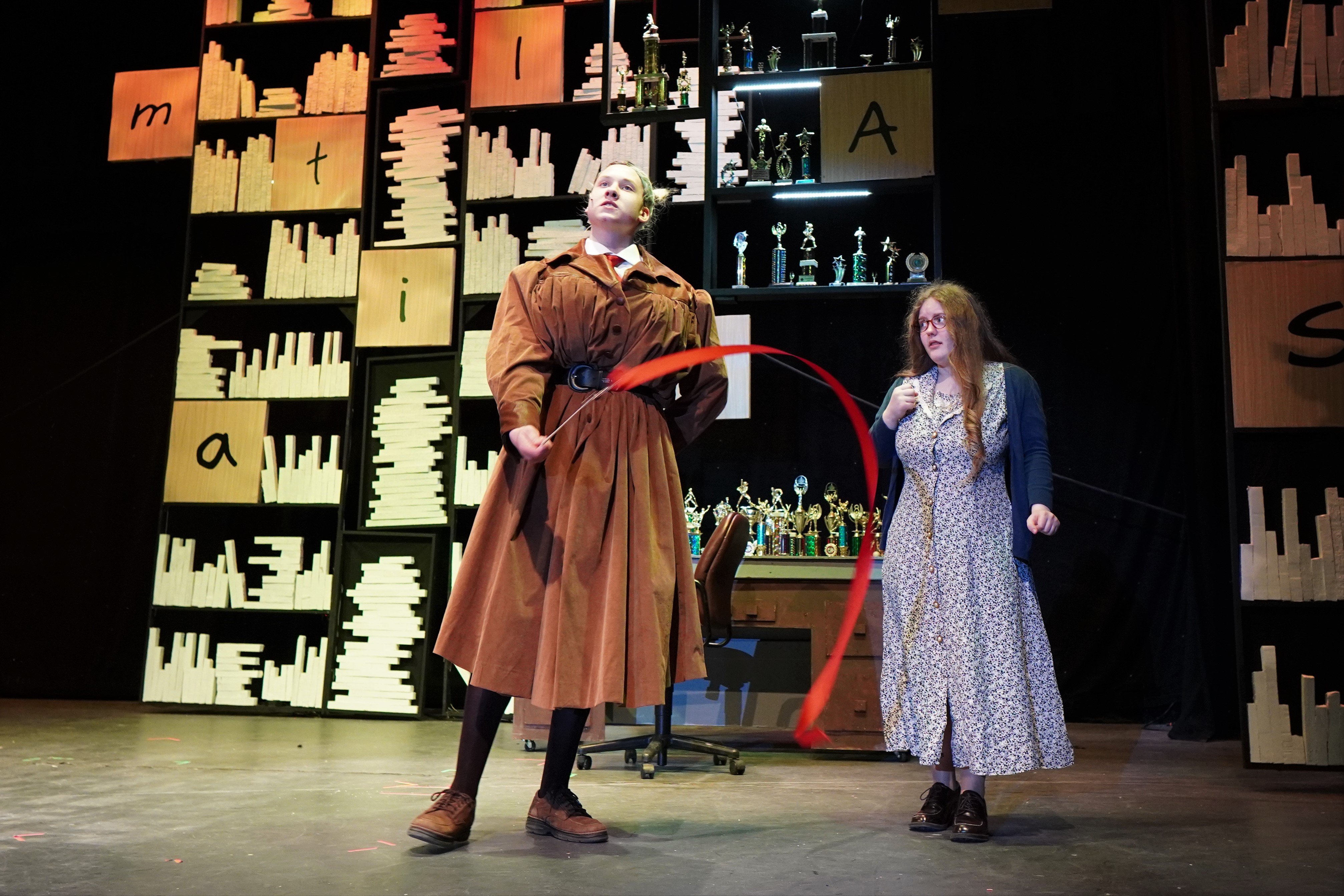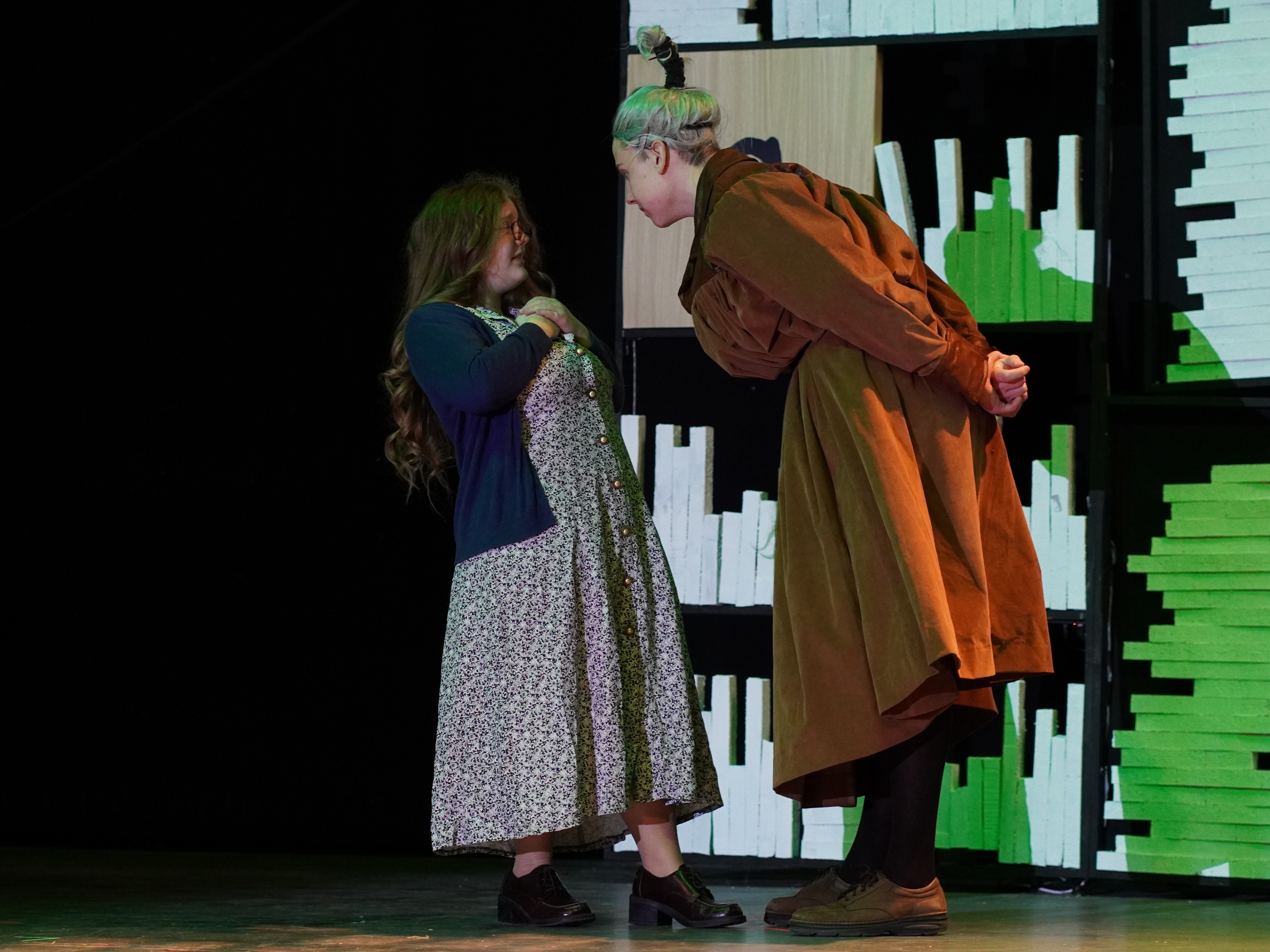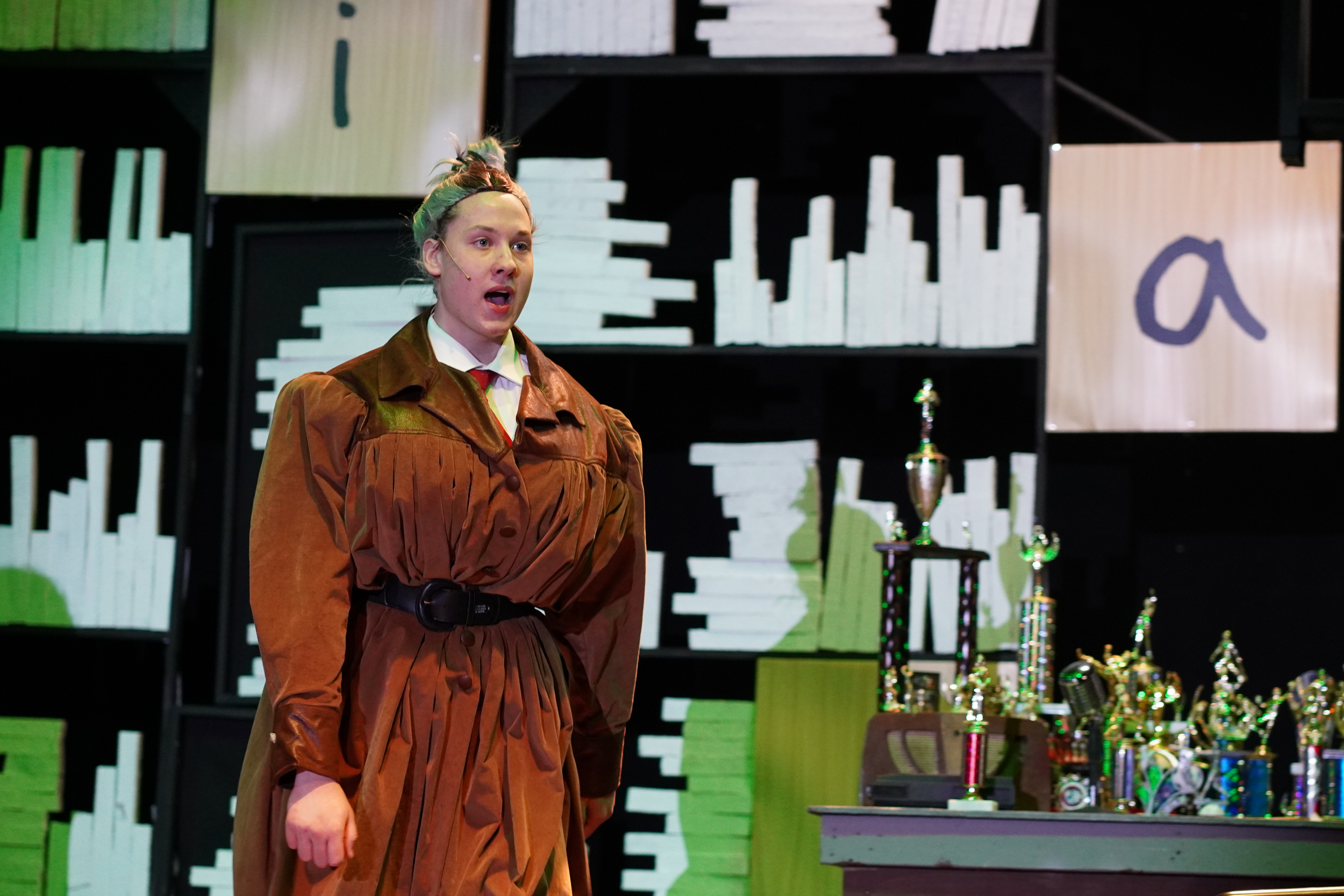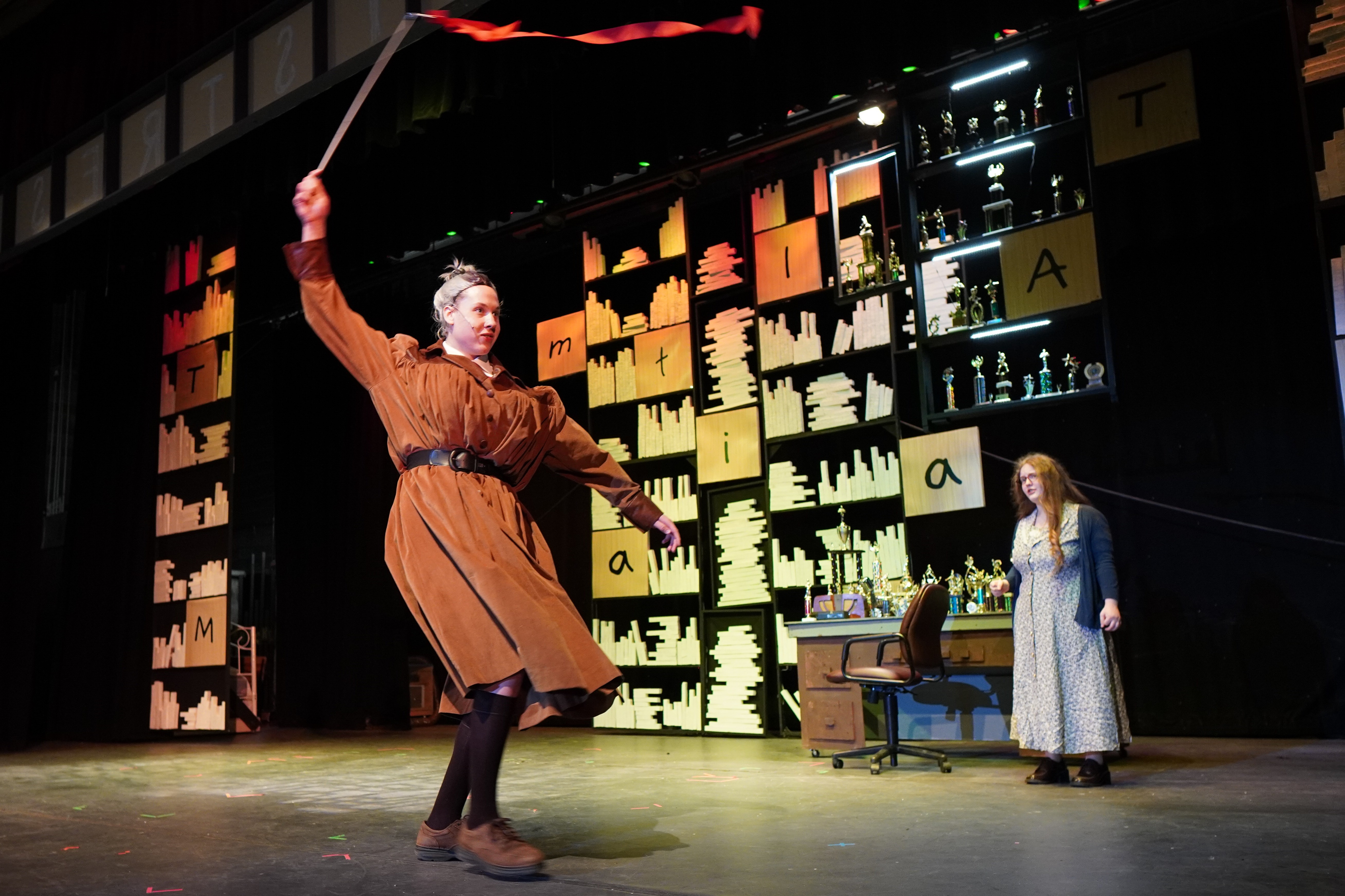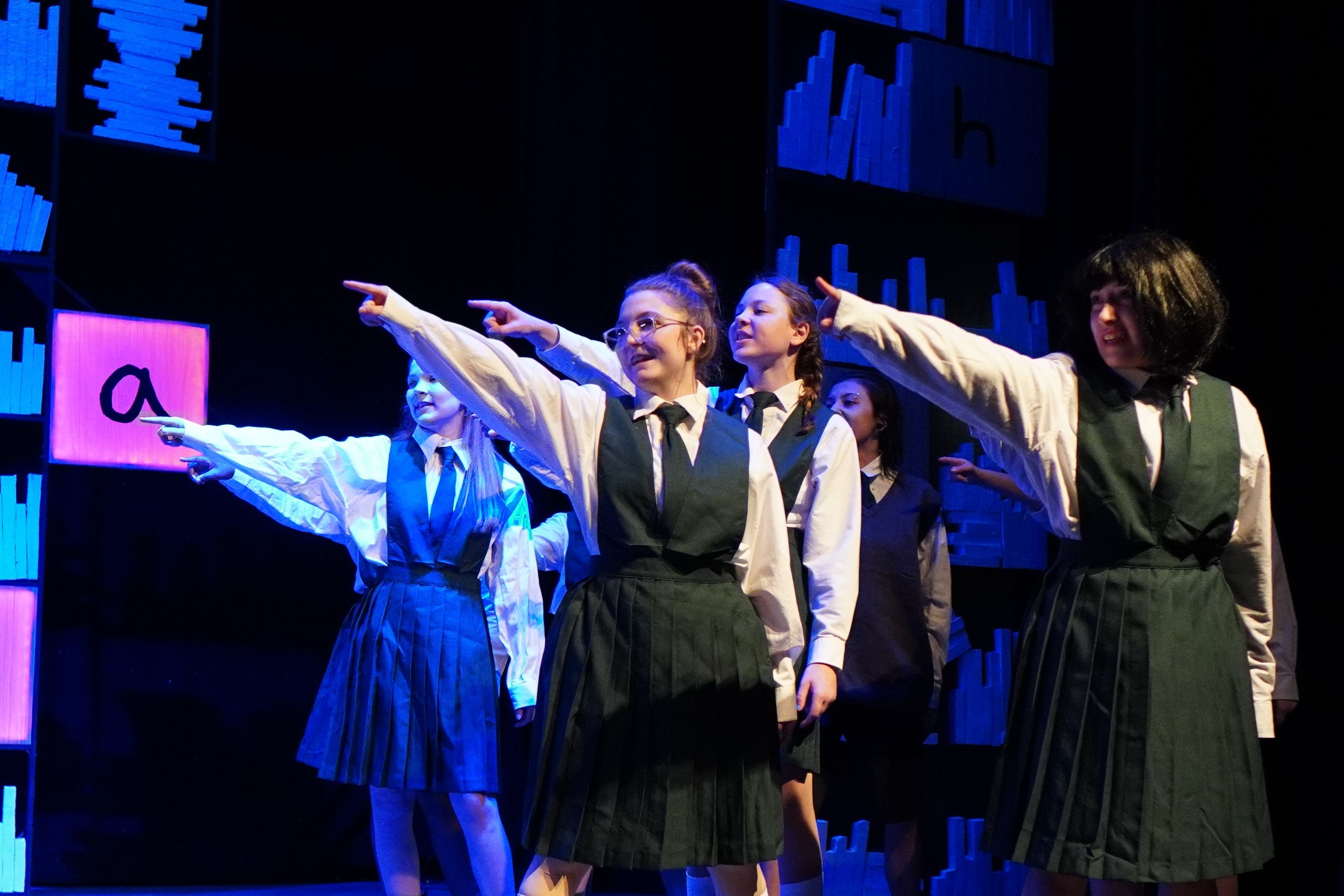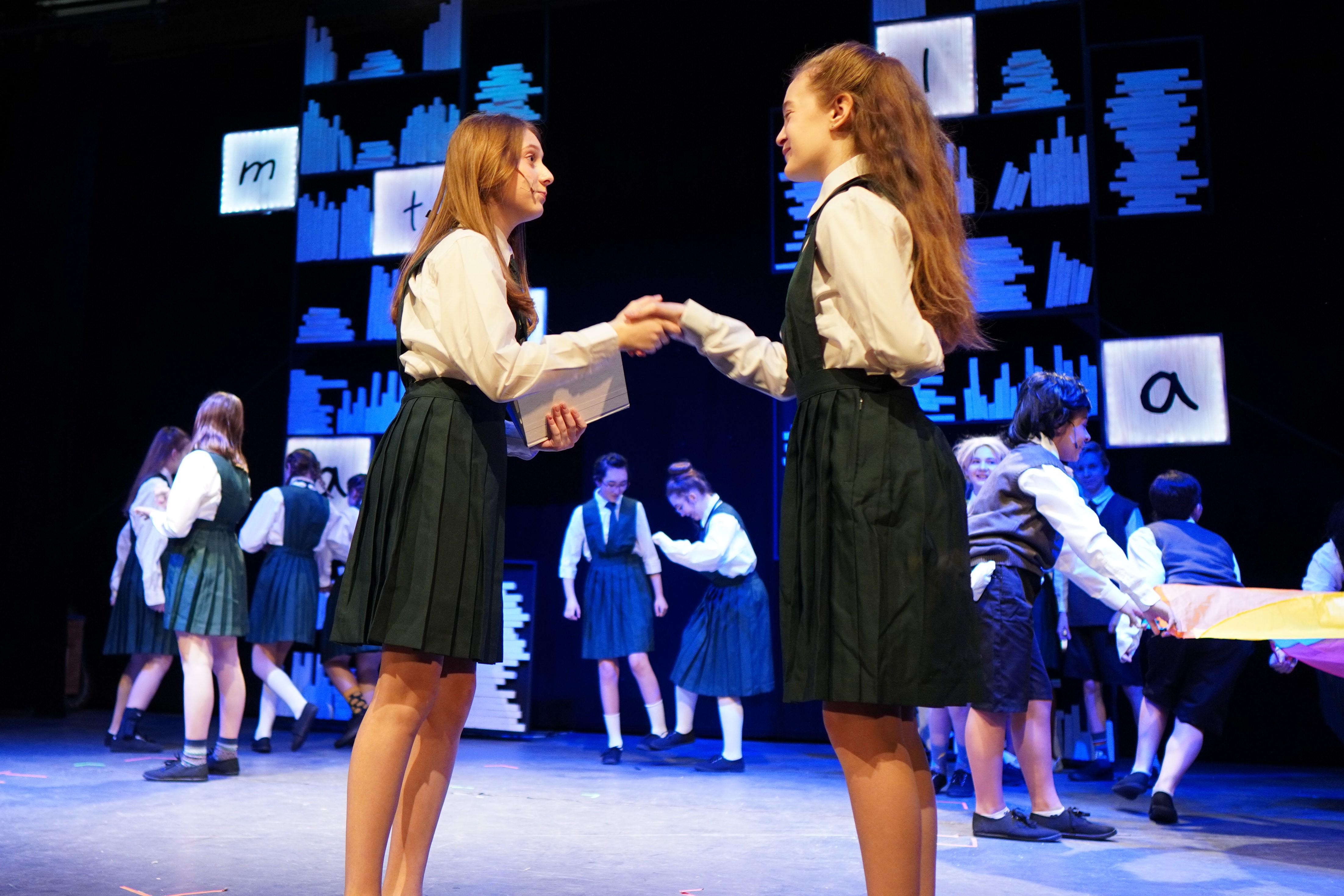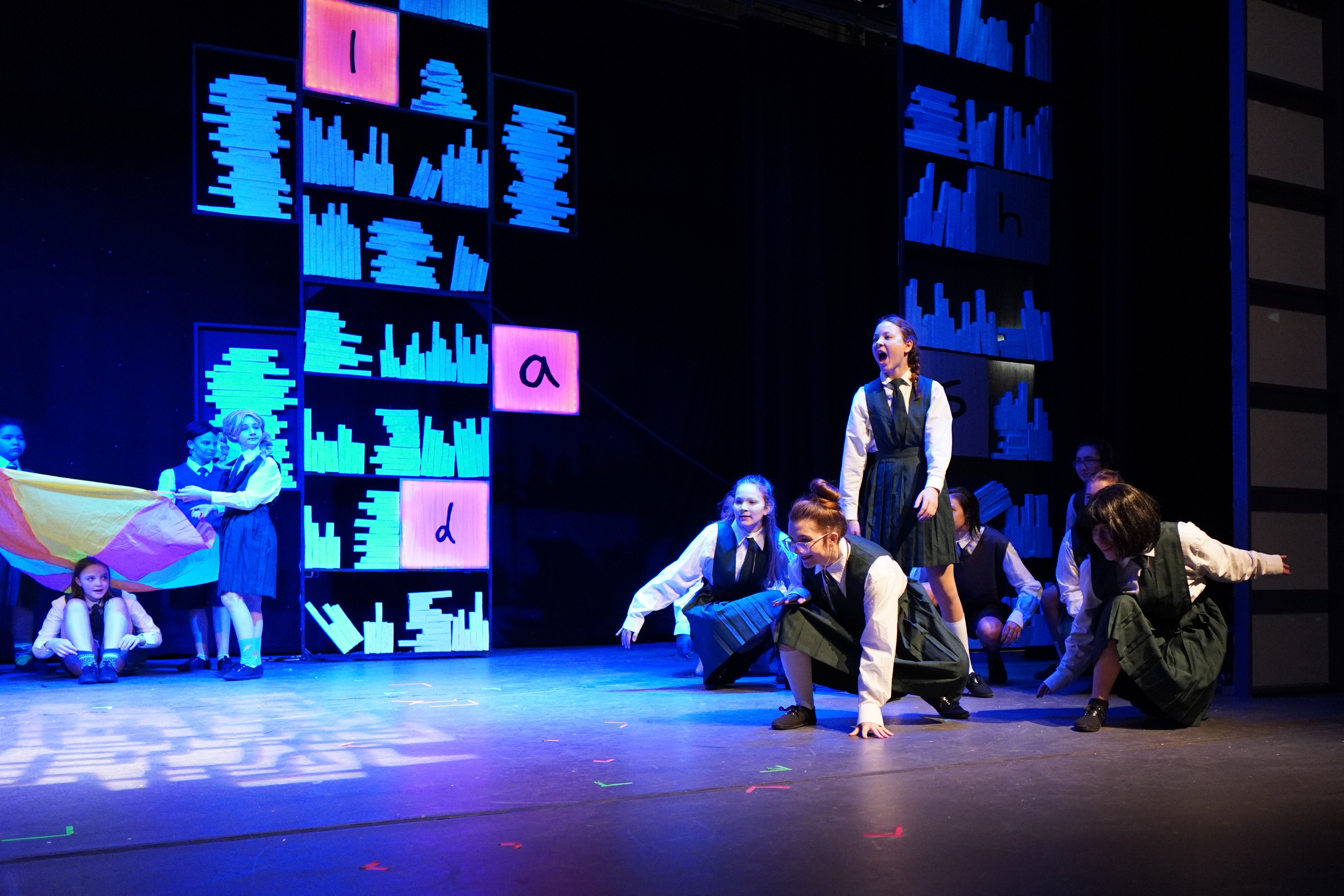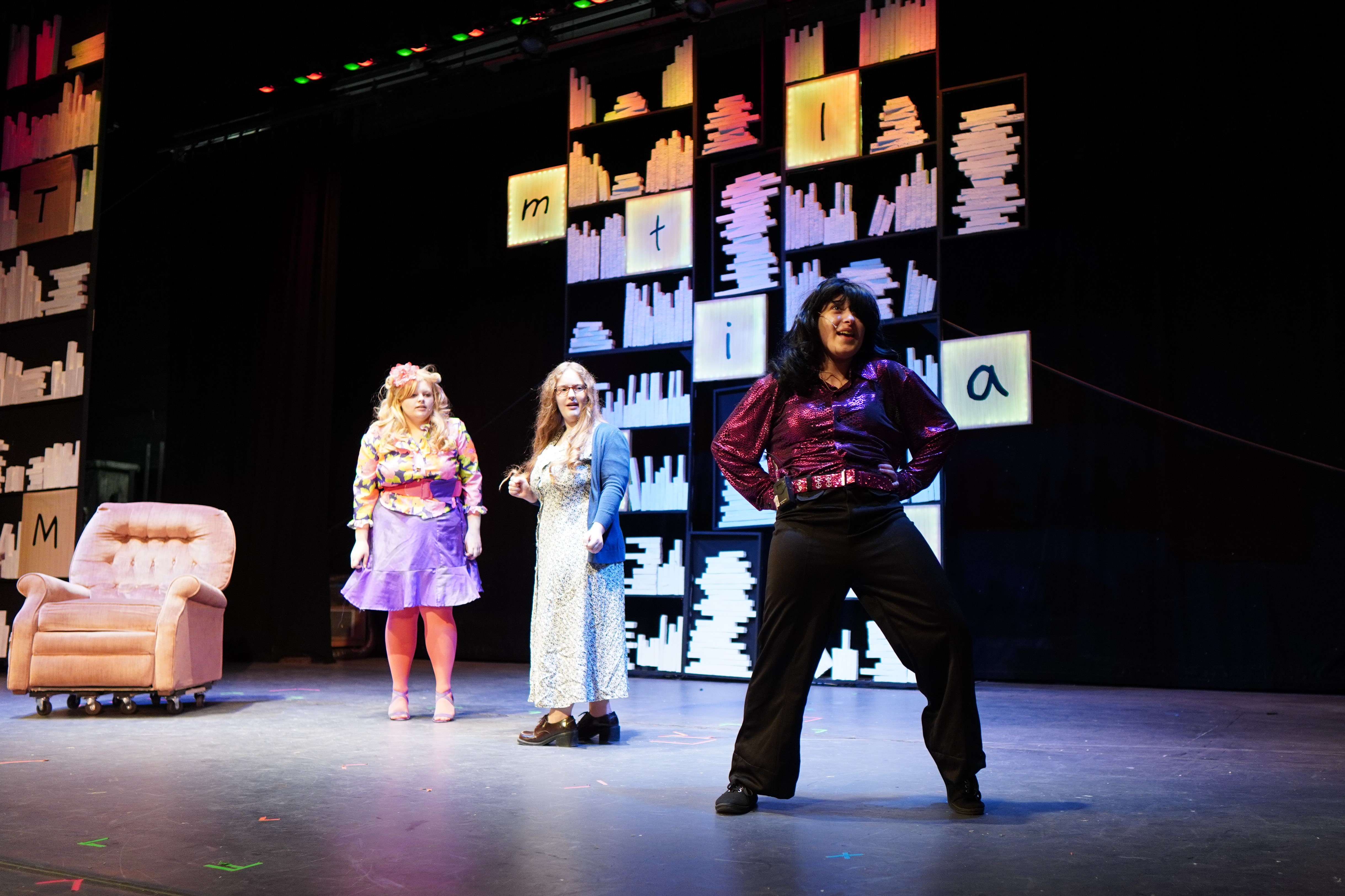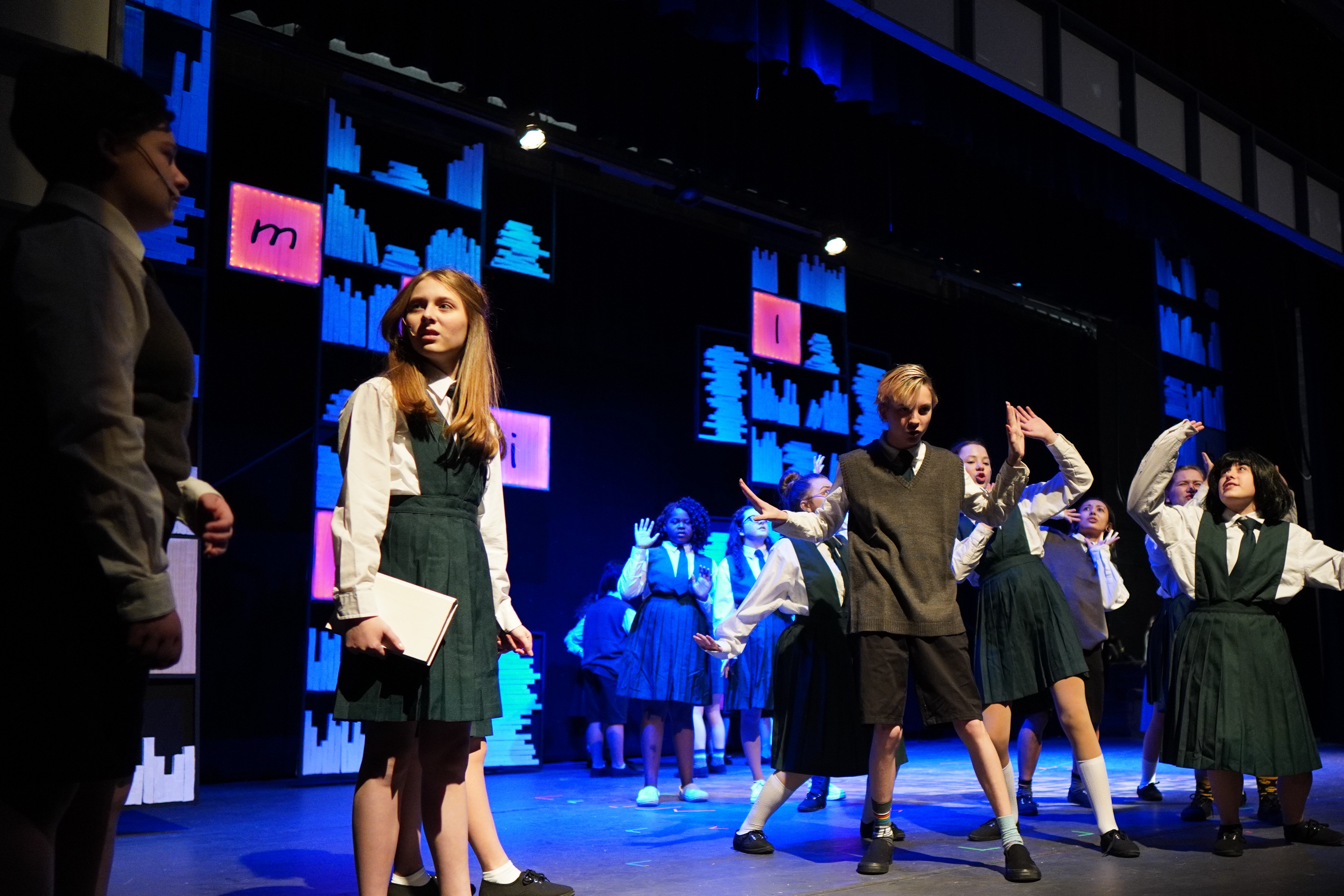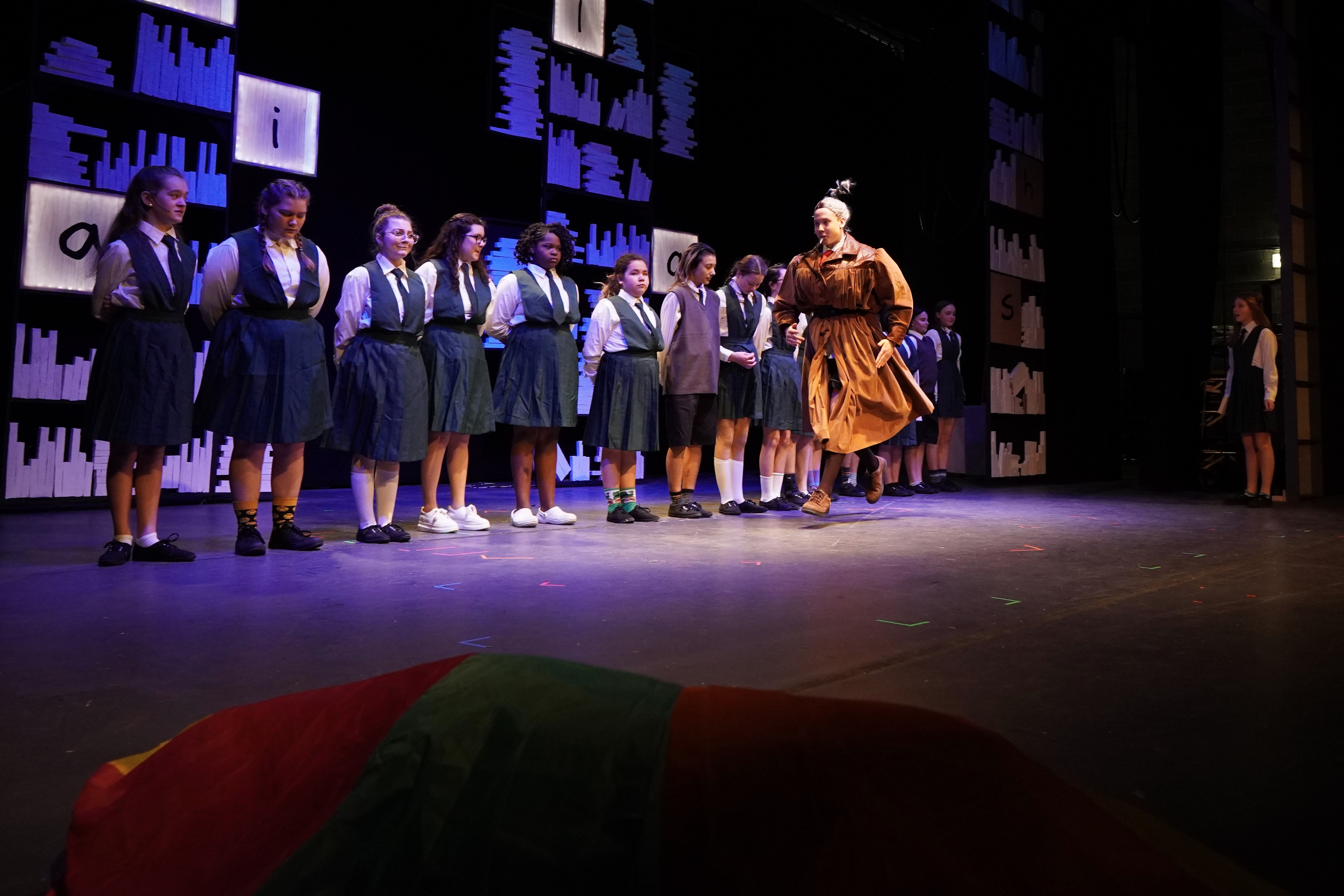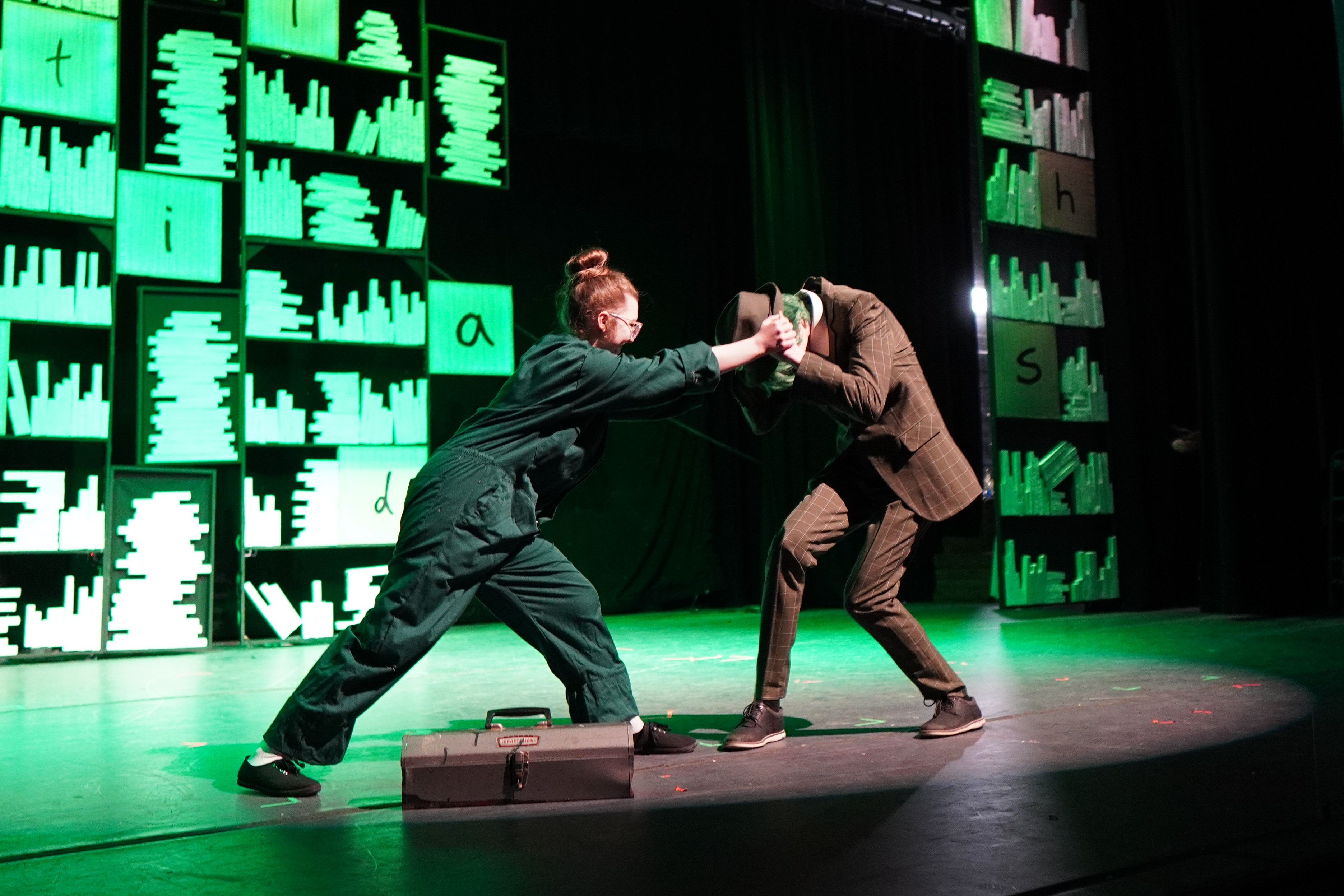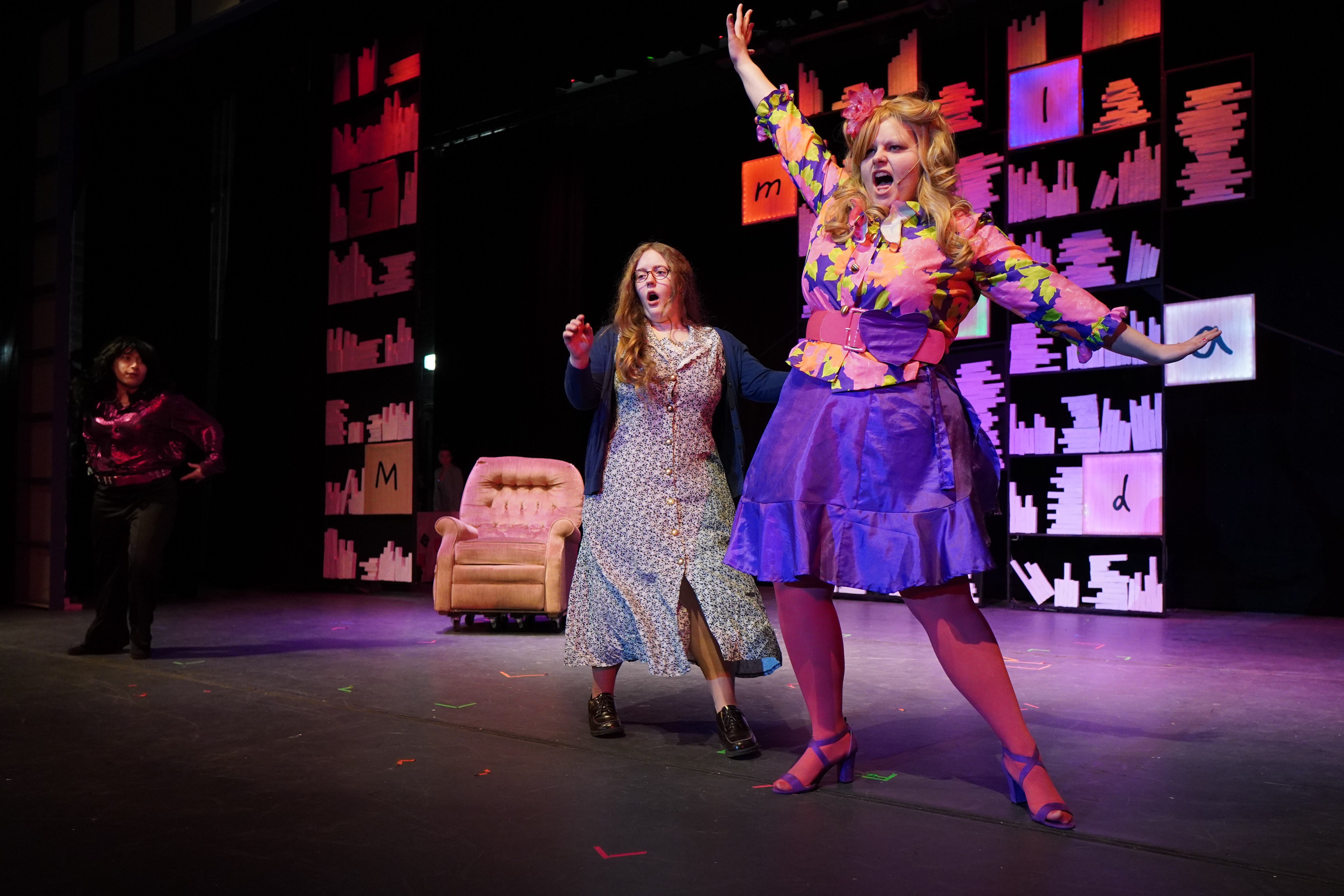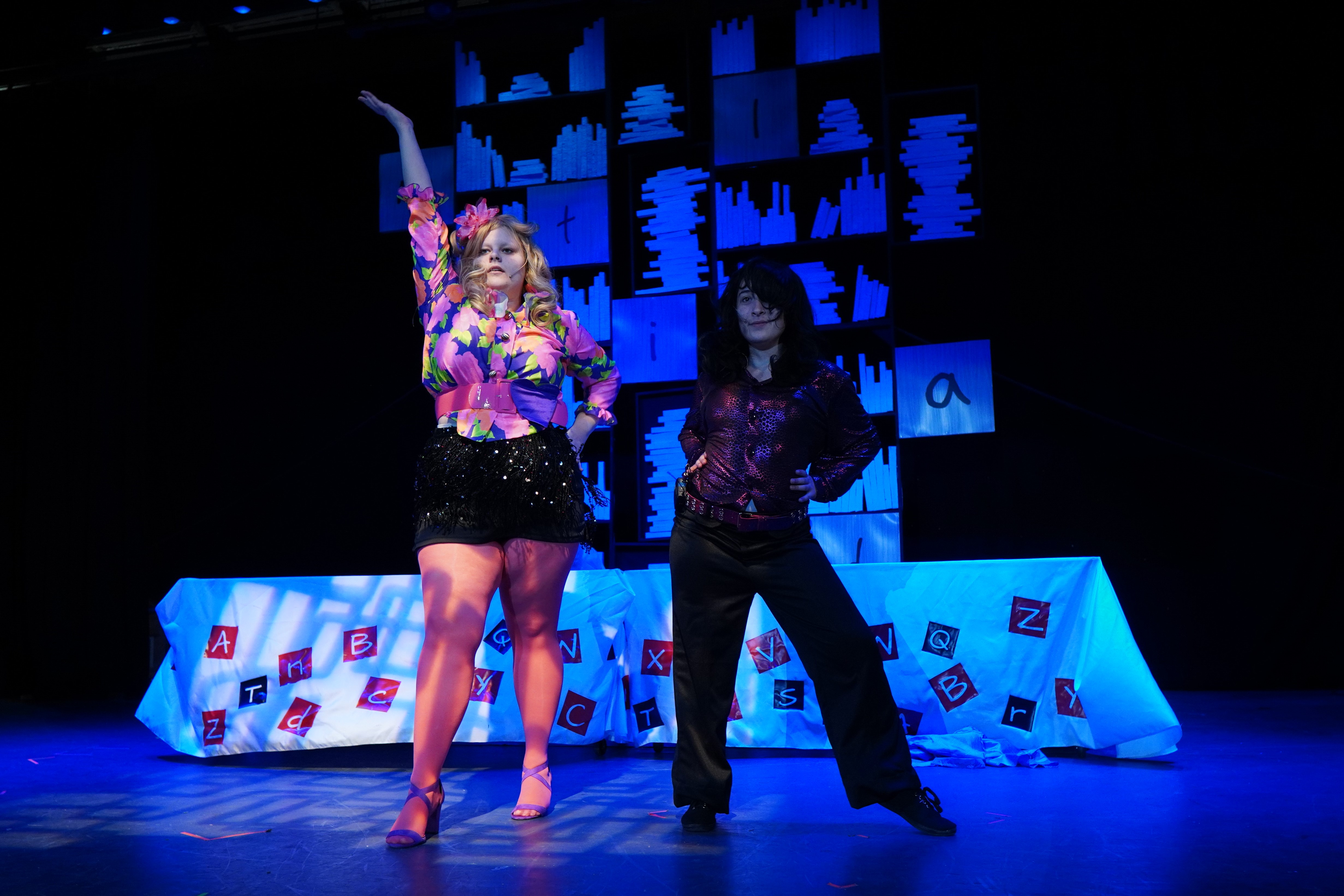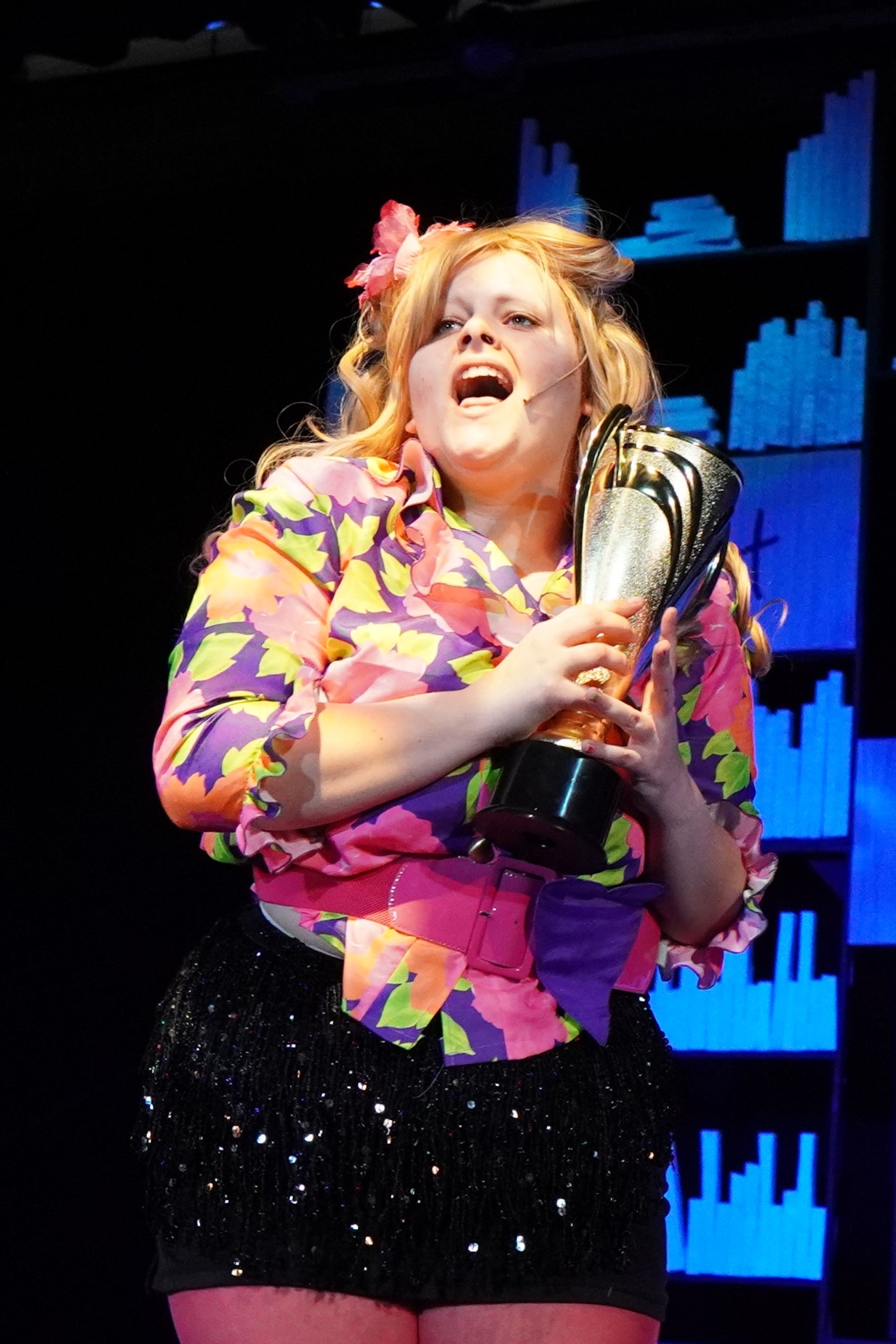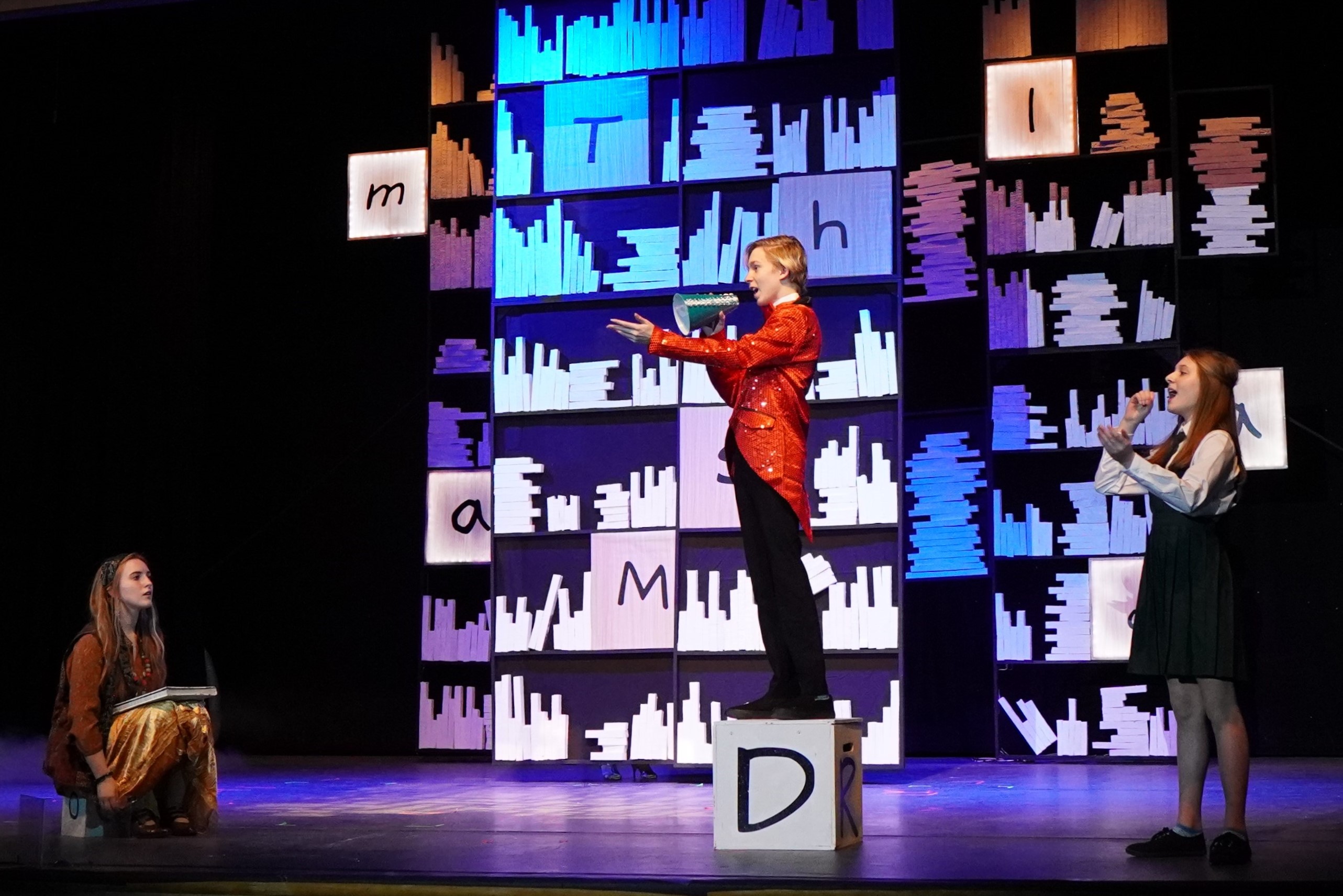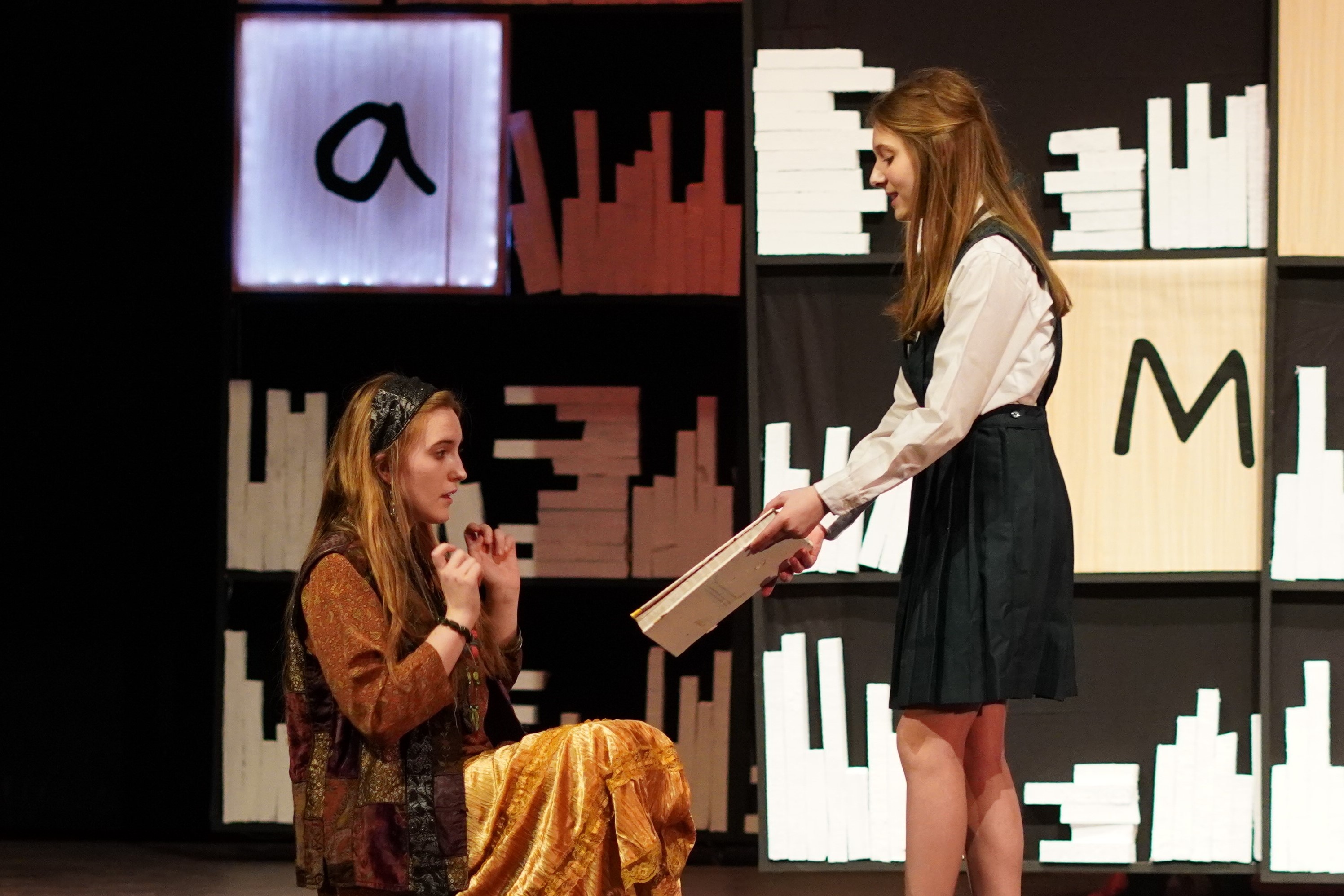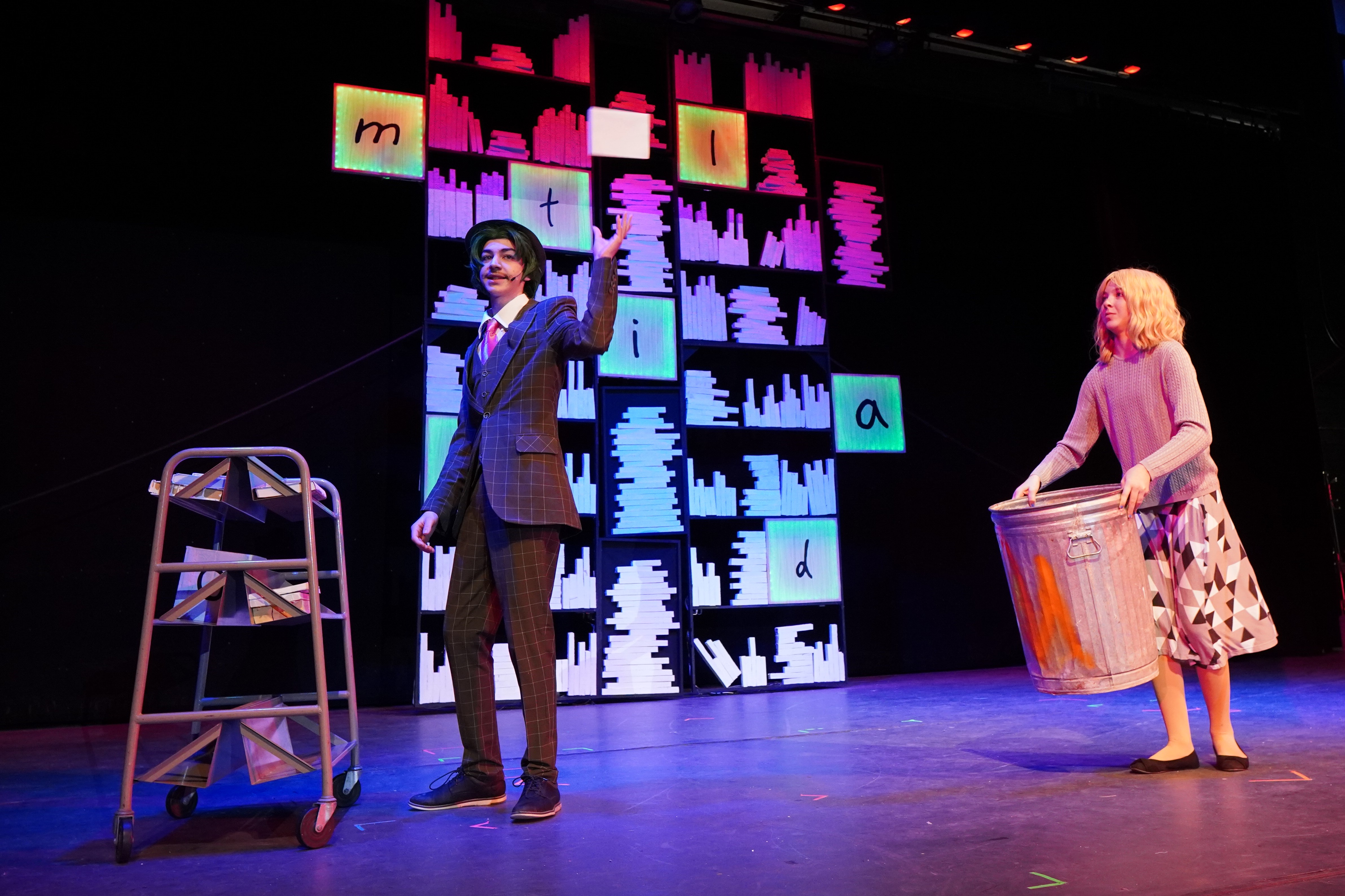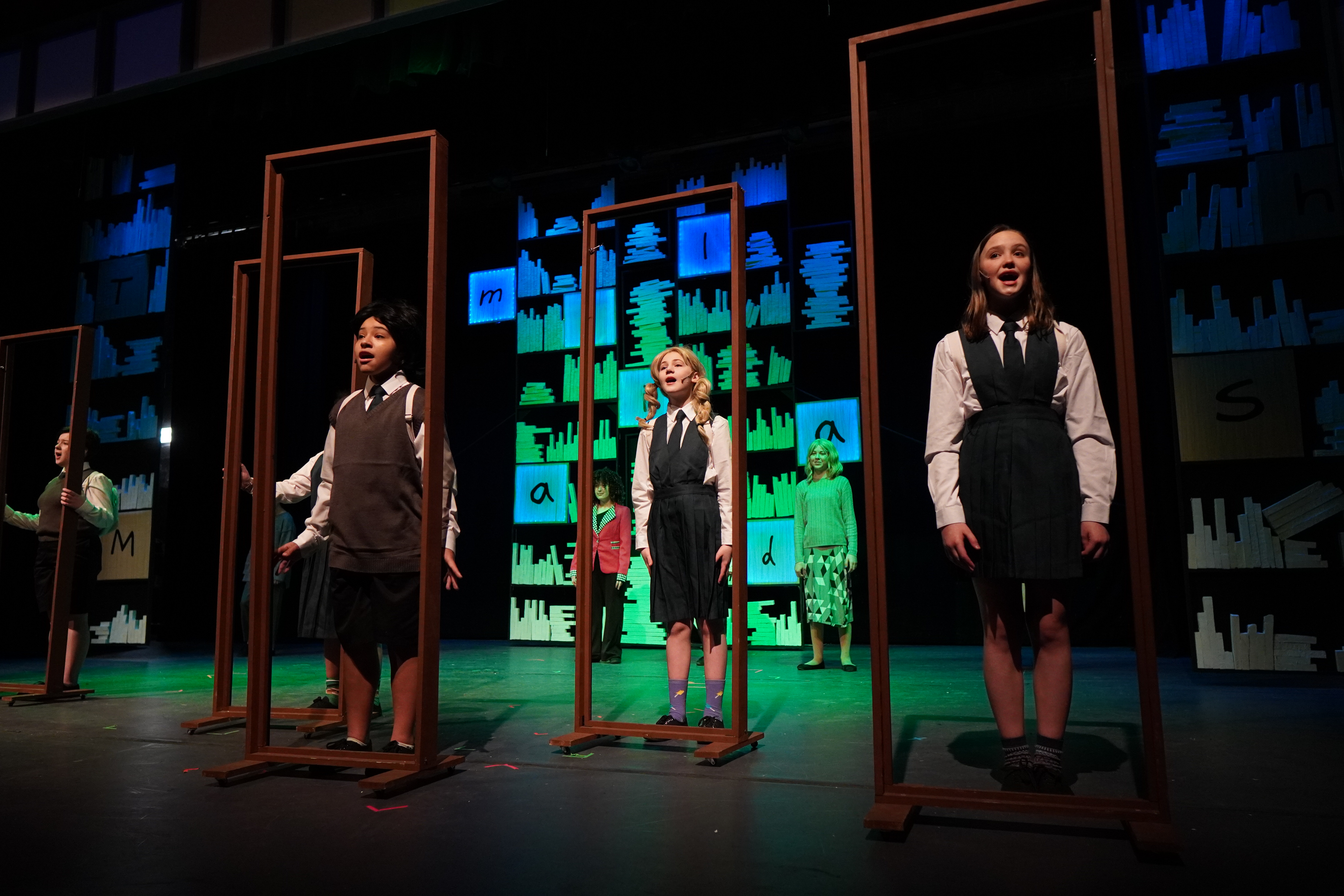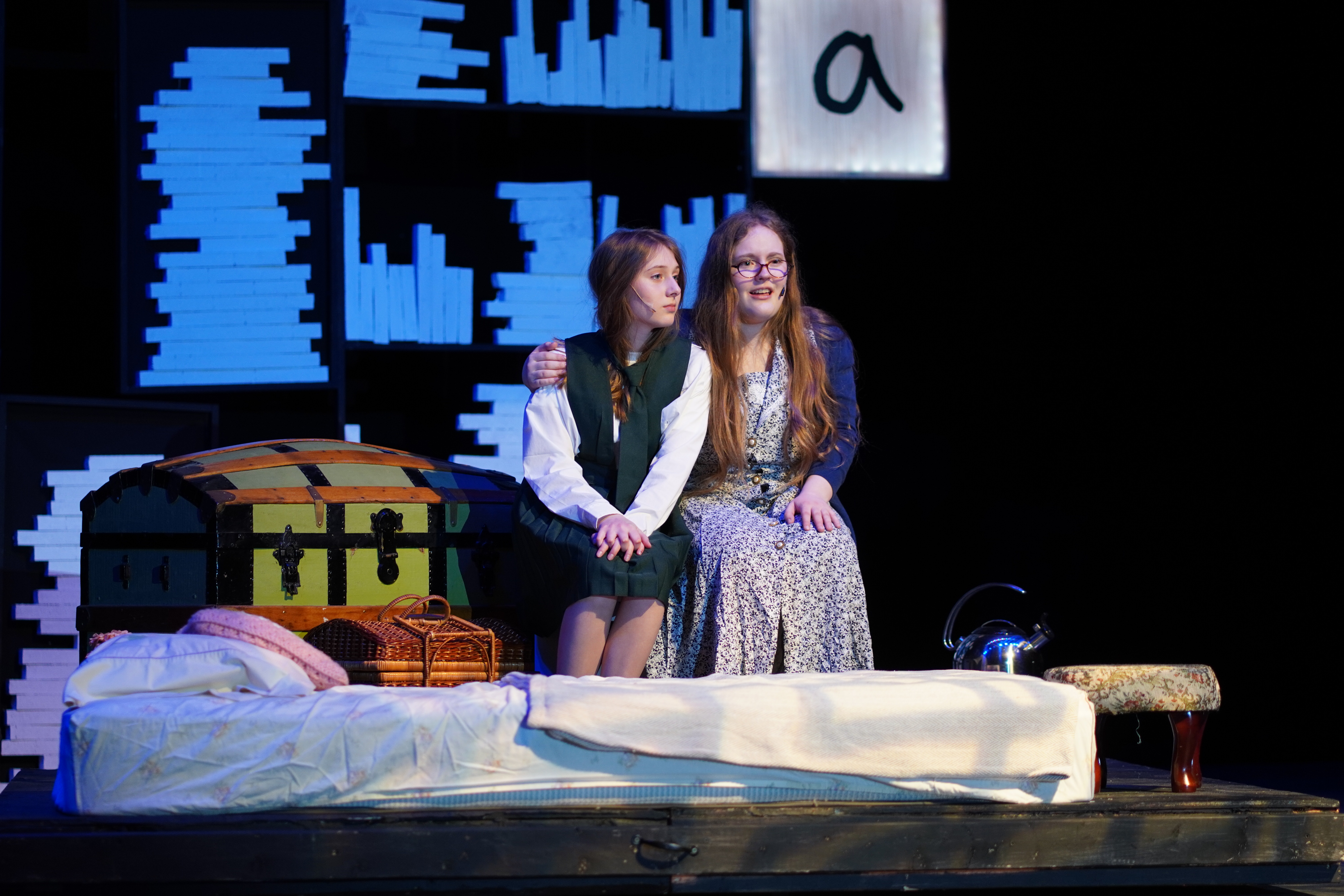 Tonawanda High School and Tonawanda Middle School students are making a return to performing musical theater in front of a large audience this week with the presentation of the spring musical "Roald Dahl's Matilda the Musical."
After two years of restrictions on assembly due to the COVID-19 pandemic, students are presenting a Broadway musical this week without capacity limits, social distancing, and masks.
More than 50 students are participating on stage, backstage, and in production for "Matilda." Last year's show faced audience limits.
"We had a few people come in person, but it was mostly like a live stream event. It was good to have people watching actually in the audience," said Ryleigh Rapp, a senior actress and a six-year veteran of Tonawanda Theatre, beginning with "Seussical Junior" in seventh grade and including last year's "Little Shop of Horrors." Rapp plays Matilda's mother Mrs. Wormwood in this week's comedy/musical. The year before, the school didn't have a musical at all after the cast had put in months of work to produce one.
"We got canceled a week before our opening night, so it was really sad. ... No one got to see it," Rapp said of the show, "Rent," one of the most popular Broadway musicals of recent years.
"And it was a big deal because high schools don't really do "Rent,'" Rapp said. "So it was a cool thing, but then we didn't even get to do it."
"Matilda" is based on a 1988 children's novel by Roald Dahl, who wrote "Charlie and the Chocolate Factory," which was made into the film "Willy Wonka & the Chocolate Factory" starring Gene Wilder. Rapp described a "Matilda" production that is not just for little kids but with a story that is "a little complex." It's not children's theater, but age-appropriate adult theater performed with children. "And there are some adult humor moments, too," Rapp added.
Liana Wisniewski, a seventh-grader, is making her debut on the Tonawanda Theatre stage in the title role, although she has experience performing with In Good Company troupe and in recitals at her private tutor, Matt's Music of North Tonawanda.
Rapp said Matilda is a little girl who has a depressing family life with a mother and father who discourage her love of reading. Rapp's interpretation of the script has her Mrs. Wormwood as "much less abusive and more weird and clueless," she said, than the movie version of the book.
Matilda goes to school and finds friends her age and a teacher, Miss Honey, played by Paige Janas, who supports her in her love of reading and who tries to convince Mr. and Mrs. Wormwood that their daughter has a gift. Matilda is also supported by her librarian, Mrs. Phelps (Kelsey Whipple), who is enthralled by Matilda's story about a couple in love: an acrobat and an escapologist. One more person stands in Matilda's way before she can be truly happy: headmistress Miss Trunchbull (played by Rowan Leader), but Miss Honey believes in Matilda, calling her an exception to Trunchbull's rules at the school.
Higher Standards
A show like "Rent," and one like "Matilda," which is based on a children's book but is, truth be told, a more advanced musical, illustrates the Tonawanda Theatre philosophy of raising the bar, which Rapp said starts with producer Dan Lynch, drama director Kyle LeBlanc, vocal directors Amanda Urbaniak and Amanda Ruiz, choreographer Jeffrey Matiash, and others.
Rapp said, "We're held to a really high standard because Mr. Lynch and everyone else, they want us to be really good because they know that we can. They really push us to be good." Many of the middle-schoolers are making their very first performance on stage with older actors and likewise are lifted in their rising tide.
"It's really cool because they share. They kind of help you through all of this," Wisniewski said of the high-school actors. "So if you need help with your mic, or you need help with like a costume, they're here to help you. And if you have any questions, you can always just ask them, and they'll have the answer."
Songs
The show is full of tunes that will remain on a loop in audience members' heads after leaving the Alumni Auditorium. Rapp said her favorite song in the show is "Revolting Children," in which a strong middle school cast sings what Rapp called a "really high energy" climax of their conflict with the nefarious Miss Trunchbull, played by Leader in a scene-stealing supporting part. "It's just really exciting," Rapp said.
Wisniewski said her favorite song that she sings in the show is "Quiet," which takes place in the second act. "But my favorite song from the entire show, it's gotta be 'Telly,'" she said, performed by Matthew Schmutzler as the television-obsessed Mr. Wormwood with ukulele help from Olivia Castillo as son Michael Wormwood. "It's the best one. It's just so fun, and we're always dancing to it backstage," Wisniewski said.
Highlights of the show include:
*"Miracle," a flashback scene in the first act with a song featuring Noah Wall in the role of the delivery room doctor on hand for Matilda's birth.
*"When I Grow Up," by the ensemble, Wisniewski, and Janas.
*"The Smell of Rebellion," by Leader as Miss Trunchbull, Janas as Miss Honey, and the children.
*"Loud," where Rapp has a hysterical dance sequence with Alison West, who plays Mrs. Wormwood's tango partner, Rudolpho.
"My House," a tear-jerker featuring Janas.
*"Bruce," played by Brody Schmutzler, is threatened with being sent to The Chokey by Miss Trunchbull after burping in class. Wisniewski pointed out members of the middle school ensemble take turns in the spotlight encouraging Bruce during this scene, which instigates the notion that in musical theater: "You're always going to have a moment where you're just going to be the only person who's going to shine, no matter what part you have," Wisniewski said. "There's always going to be a moment where you're going to shine."
Another of music education's teachable moments is building confidence while building a show in front of a large audience. Rapp said she likes theater "because it's nice to see it come from nothing and then into this great, huge show." Wisniewski added that being a lead in musical theater requires "confidence that you can do this, and that you're going to make it work no matter what happens."
"Just do it and try your hardest it at," said Wisniewski, who admitted that she was "so scared of recitals" in her beginning days of performing art. "As long as you try, and you had fun doing it, that's the main thing. Even if you don't get a big part, you are still amazing for getting in there, for getting into the play. And you're still amazing for just having the courage to just try out for it. Because there are a lot of kids who want to do stuff like this, but they just don't feel like they have enough confidence. And I was like that for many, many years."
"Everyone's just been so great and helpful," she said of this year's cast. "And they've all done just an amazing job at coming together and getting this to where it is right now."
Production
Producer, set design, stage crew Dan Lynch
Drama director Kyle LeBlanc
High school vocal director Amanda Urbaniak
Middle school vocal director Amanda Ruiz
Choreographer Jeffrey Matiash
Costumes, hair, makeup Mandy Sampson
Set construction Randy Lynch
Cast
Middle School Vocal Group
Matilda Wormwood Liana Wisniewski
Bruce Brody Schmutzler
Lavender Autumn Stevenson
Amanda Clara Wisniewski
Nigel Paige Benn
Eric Elise Fudella
Alice Marian Shepler
Hortensia Chloe Feng
Tommy Jordan Swanson
High School Vocal Group
Miss Agatha Trunchbull Rowan Leader
Miss Honey Paige Janas
Mr. Wormwood Matthew Schmutzler
Mrs. Wormwood Ryleigh Rapp
Michael Wormwood Olivia Castillo
Mrs. Phelps Kelsey Whipple
Escapologist/Children's Entertainer Vincent Caso
Sergei Madi Feng
The Acrobat/Nurse Kyra Sweeney
Doctor Noah Wall
Rudolpho/Dance Captain Alison West
Parents
Dad 1 Olivia Castillo
Mum 1 Madi Feng
Dad 2 Jenna Coleman
Mum 2 Sophia Opalinski
Dad 3 and 4 Alison West
Mum 4 Jessica Deacon
Big Kids
Madi Feng, Sophia Opalinski, Jenna Coleman, Alison West, Jessica Deacon, Skye DeLuca, Isabella Langworthy, Gabrielle Bongiovanni, Olivia Castillo, Noah Wall, Vincent Caso, Kyra Sweeney
Crew
Light Mason Frawley
Spotlight Irelynn Carney
Sound Emily Shekochikhin, Nathan Hengst
Stage right manager Hannah Wilson
Stage right crew Paige Shields, Madeline Zastrow, Elijah Fudella, Brianna Price, Eliana Lamonaco, Natalie Wilczak
Stage right/fly crew Joe Shekochikhin
Stage left manager Adam Roessler
Stage left crew Nadia Philbin, Zoe Martek, Emma Harding, Jordyn Szczesniak