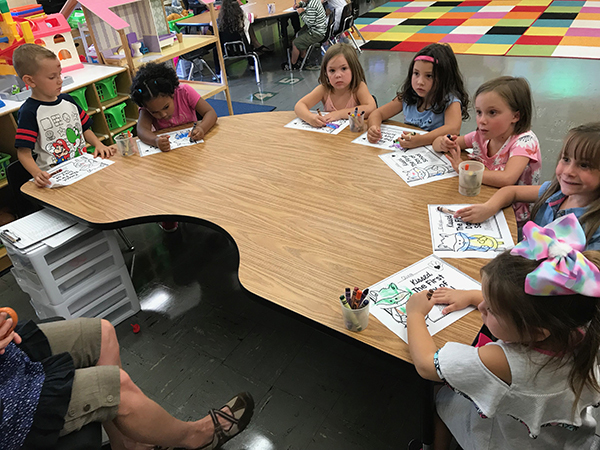 Tonawanda CSD 2021-22 UPK registration info
Tonawanda City Schools
Thursday, January 14, 2021
The Tonawanda City School District's Universal Pre-Kindergarten (UPK) program will run during the 2021-22 school year. The UPK program is open to district resident students who will turn four years old by December 1, 2021. In order to be considered a district resident, the child must reside within the City of Tonawanda boundaries.
UPK is a FREE half-day (2.5 hours) program. Parents must provide transportation to and from the program. UPK sessions will be offered five days a week. The UPK program will take place at Riverview Elementary School with morning and afternoon sessions available, and 48 morning-only sessions will take place at Child's Creative Development Center (CCDC), 138 Delaware St., and St. Francis of Assisi, 70 Adam St.
Beginning Tuesday, Jan. 19, 2021, registration packets will be available at all Tonawanda elementary schools, the Board of Education (door #11), CCDC, St. Francis and the Tonawanda Public Library, 333 Main St. You will also be able to download a registration packet from the District website at www.tonawandacsd.org by clicking the Menu button, then "Student Registration" and "Universal Pre- Kindergarten (UPK) Registration." Packets will not be mailed. Registration packets must be picked up from these locations or downloaded from the website.
After the registration packet is complete and parents/guardians collect the necessary documentation, the packets will be processed in person at a UPK registration session. There will be two registration days, both at the Middle/High School. Registrants need only attend one time slot. They will be held on:
Thursday, March 4, 2021 from 7:45 – 11 a.m. at door #31 off Fletcher Street (doors will open at 6:30 a.m. to secure a number for the processing of your child's registration paperwork).
Friday, March 5, 2021 from 8:30 – 11:45 a.m. OR 1:30 – 3:30 p.m. at door #1.
No appointment is necessary, and it should take no more than 15 minutes once you reach the registration desk (as long as you have everything requested on the registration packet cover page). Parents/guardians who do not have all the required documentation necessary will need to come back and will lose their spot in line. No exceptions. All slots will be filled on a first-come, first-served basis. On Thursday, March 4, 2021, we highly recommend you arrive early and secure a place in line to ensure the slot you desire for your child.
Questions or concerns regarding the Tonawanda City School District UPK program and/or registration should be directed to Keisha Clarke at (716) 213-4601 or (716) 694-7684.