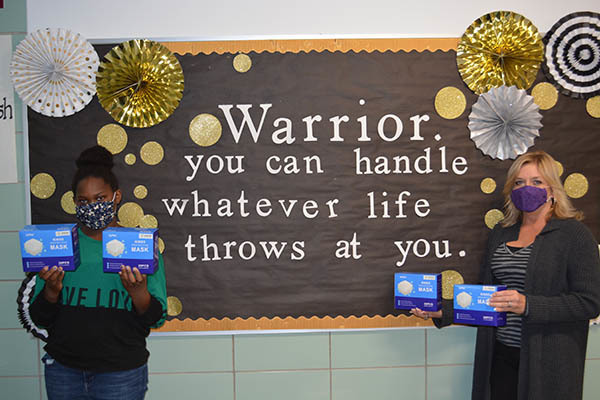 Athenex donates masks to Tonawanda CSD
Tonawanda City Schools
Thursday, October 22, 2020
Biopharmaceutical company Athenex Inc. recently donated 1,000 KN95 masks to Tonawanda Schools to help support teachers, administrators and students during in-person learning.
Robert Keem, general manager of Athenex Pharma Solutions, helped facilitate the donation to the District. Keem is a 1983 alumnus of Tonawanda High School.
Pictured holding a few of the donated mask boxes is Middle School eighth-grade student Isabella Langworthy and Middle School counselor Patricia Burns.