GET A GLIMPSE INSIDE TONAWANDA CITY SCHOOLS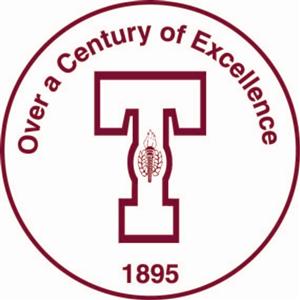 Tonawanda City Schools offers a rich academic program for all students, extracurricular clubs and activities, an athletic program, music and arts programs, and much more.
2015 Business First Rankings for Our District
Tonawanda City School District - 46 out of 96

Tonawanda High School - 65 out of 136

Tonawanda Middle School - 65 out of 194

Riverview - 65 out of 262

Fletcher - 64 out of 262

Mullen - 75 out of 262

Administrative Efficiency - 26 out of 96
Earned rank of 24 (within the Top 50) for Best HS Sports Program
Debra Shaffer named a Teacher of Merit
At Tonawanda Middle and High School, We Offer:
AP Courses
AP English Lit
AP US History
AP Government
AP Statistics
AP Calculus
AP Biology
AP Physics
AP Art - Drawing
AP Art - 2D Design

College Credit Courses Through Hilbert College:
French 5, Spanish 5

Through ECC:
Business Employment Education Portfolio (BEEP)
Advanced Computer Applications
Web Page Design
Accounting
College Chemistry

Over 33 Electives, Including: Photography
Advertising Design
Video Production
Theatre Production
Construction Drafting
Forensics
Video Game Design
Entrepreneurship
Responding to Emergencies
Forensics
Women's Studies
Psychology & Sociology
Understanding History Through Film
SAT prep courses

Athletics
Football
Boys & Girls Soccer
Girls Varsity Swim
Boys Golf
Cross Country
Girls Volleyball
Cheer
Boys & Girls Basketball
Boys & Girls Bowling
Boys Varsity Swim
Boys Wrestling
Baseball
Softball
Track
Tennis
High School Clubs Offered
Band Club

Book Club Co-Advisor
Chorus Club
Donate Life
Drama Club
Environmental Club
FBLA
French Club
Friends of Rachel
GSA
Mentor ClubMS/HS Musical
National Art Honor Society
NHS
Science Club
Ski Club
Spanish Club
Student Council
Yearbook
Youth Court

Middle School Clubs Offered
Art Club
Chess Club

Announcer's Club
Environmental Club
French Club
Jazz Club
Memory Book
Newspaper
National Junior Honor Society
Pride Club
Rachel's Challenge
Service Club
Spanish
Student Council
MS/HS Musical
Stage Crew
The THS Class of 2015 -- Honors Earned
40% of students earned a Regents diploma with advanced designation and/or honors

42% of students earned a Regents diploma

5 students earned Career Technical Endorsements (CTE)

16% of students had mastery in math and/or science

24% earned the President's Award for Education Excellence for having an overall high school average of 90% or above.

18% earned the President's Award for Academic Achievement for achieving an average of 85-89% or making significant academic improvement.
Honor Roll Achievements
14 seniors made the honor roll every marking period (15 out of 15) during their high school career.

36 students in grades 9-12 made the honor roll all three marking periods during the 2014-15 year.
The THS Class of 2015 -- Scholarship $ Earned
43 students earned over $1,005,838 in scholarship funding!
The THS Class of 2015 -- Where are they now?
The Class of 2015 graduating in June 2015 -- 38% continued their education at a four-year college; 25% continued their studies at two-year college, three students joined the Military, four went to technical school, 18% joined the workforce. College-bound students attend the schools pictured here.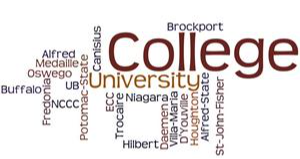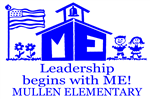 Mullen Elementary
Our Leaders Are Rising To New Heights
A Lighthouse School through the Leader in Me program
Prek - Third Grade

Riverview Elementary
Students SOAR As Leaders (Succeed, Organize, Achieve, Respect)
A Lighthouse School through the Leader in Me program
K - Third Grade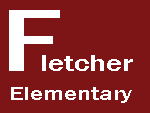 Fletcher Elementary
Promoting academic excellence and fostering responsible citizens who are lifelong learners.
Grades 4-5
At the Elementary Schools, We Offer:
Beacon Bunch Club
Book fairs
Broadcaster's club
Building Assemblies
Cheering on the TNT Motorcade
Community Service Projects
District Art Show
Earth Spirit Day
Enrichment Program
Erie County Chorus and Erie County Solo Festival
Field Days
Field Trips
Golden Lunch Bunch Awards
Grade Level "Leading Together" Assemblies
Halloween events
Holiday Sing Alongs
Intramurals
iPads
Leader in Me program and initiatives
Leadership Celebration
Leadership Chorus
Leadership Day
Literacy Night
Make A Wish
Music: Chorus (including "Select Chorus") and Band (including "Select Band")
Parents As Partners School-To-Home Projects
Participates in a number of Fundraising and Charity events to benefit the community
PTSA and Room Parents
Punt, Pass and Kick program
Red Ribbon Week Celebration
Rocking Riverview Cheerleaders
Safety Patrol
School-wide Volleyball Tournament
Specials include physical education, library, art and music
Spelling Bee
Student Leadership Roles
Student Lighthouse Team
Swim Program and Swim Meet
Talent show
Television Announcements
T-NT Motorcade
Track Meet
Turkey Trot
Winter and Spring Concerts