EDIT MAIN
MESSAGE FROM THE SUPERINTENDENT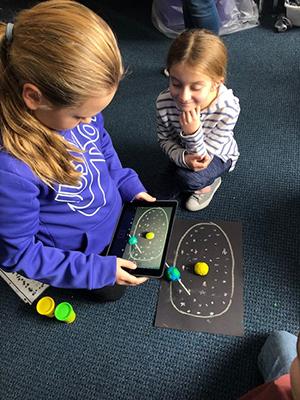 Dear Parents/Guardians and Community Members:
Thank you for your tremendous support, partnership, and trust in our school district. As we all continue to experience the change and protocols that influence our lives due to COVID-19, it is important to reflect on our progress and our future.
The Tonawanda City School District is proud to be delivering education to our students every day. Despite our instructional models looking different, our commitment to learning, academic growth, and student achievement has never changed. We continue to deliver a comprehensive program that encourages students to achieve their potential in academics, performing and fine arts, athletics, civic responsibility, leadership development, and community service. There is something for every Warrior student.
I am very proud of our entire faculty and staff for their daily efforts and commitment to our students. Every employee has made measurable contributions to our success during this global pandemic period. Providing sanitized, safe, and healthy learning environments and buildings has provided tremendous support and confidence to those who work inside classrooms and directly with our students. Our students have been afforded opportunities to learn in either a hybrid or fully remote instructional model led by the work of our administrative team. To accomplish this, our instructional staff has been creative, flexible, innovative, and dedicated to delivering the best programming to the fullest extent possible within the many restrictions, regulations, and mandates from the Governor and the NYS Department of Health. #WarriorPride
After the exceptional community approval and support of this project at the fall 2019 community vote, I hope you are as excited as I am to see the beginning stages of the TONA2020 Elementary School Improvement and Consolidation Project taking form at Fletcher School. The external staging areas and necessary construction infrastructure has begun. This will allow for internal work to begin at the immediate conclusion of the school year in late June/early July.
Our project continues to operate on schedule and on budget. The expected completion date of this capital project is August 2023. Please know that we will continue to consistently and transparently share information regarding the TONA2020 capital project on our website at www.tonawandacsd.org/tona2020.
Our students thrive when they are surrounded by caring people in a stable environment, inside and outside the classroom. Together we are working to support every child as they learn, grow, and develop into Warrior graduates who are leaders and citizens in our community, nation and world. Further evidence of the success of our staff and programming has resulted in a graduation rate for 2020 of over 90%. This is one of many impressive benchmarks that support the positive effort and care we deliver to all our students every day.
I am honored and proud to serve as Superintendent of Schools for this district, work with this dynamic staff on a daily basis, and serve the wonderful students, families, and community members of the City of Tonawanda.
Your continued support is recognized and appreciated. I look forward to the opportunity to meet you at a future event. Please consider contacting me at toldenburg@tonacsd.org or 716-694-7784 should you have any concerns. Go Warriors!
Kind regards,
Timothy A. Oldenburg, Ed.D.
Superintendent of Schools