EDIT MAIN
FOOD SERVICE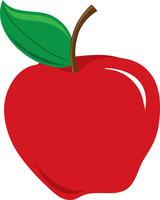 PDF Menus - FEB. 2021
---
DID YOU KNOW?
Hybrid Model Meal Pick-Up (ALL STUDENTS)
As part of the Hybrid instructional model, the Tonawanda City School District's Food Service Department is distributing meals for ALL students. With the recent point of sale (POS) system upgrade with MOSAIC, families may now pick up meals at any location regardless of the school their child attends. Meals will be distributed for students in grades K-12 through the 2020-21 school year. Learn more...
ALL K-12 students are receiving FREE meals for 2020-21!
All three elementary schools at the Tonawanda City School District have qualified for the Community Eligibility Provision (CEP) as part of the National School Lunch Program for the last two school years. Under this provision, participating districts and schools provide free breakfast and lunch to all students at all times. We are pleased to announce that the middle/high school now qualifies for CEP! Learn more...
**NOTE: To ensure this program's continuation, please have your family complete the CEP Household Income Eligibility Form.
---
NOTICES
Non-discrimination
Contact the Director of Business & Finance at (716) 694-7680 with any written or verbal discrimination complaints in regard to free and reduced-priced lunch applications. View the Non-Discrimination Statement...
Summer Meals
To locate summer meals in our area, call the USDA National Hunger Hotline at 1-866-3-HUNGRY (1-866-348-6479).