EDIT MAIN
FOOD SERVICE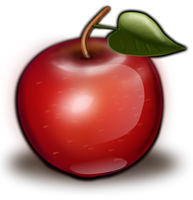 2019-2020 Student Lunch and à La Carte Menu
DID YOU KNOW?
Is your child in Elementary School?
He or she will receive meals AT NO COST, regardless of household income! This is due to the Community Eligibility Provision (CEP), which allows the District to receive federal and state meal reimbursements. To ensure this program's continuation, please have your family complete a CEP Household Income Eligibility Form.
Is your child in Middle/High School?
All families are being asked to complete a Free and Reduced Meal Application to help maximize the District's ability to receive federal grant funding. Students whose eligibility is determined as reduced would typically pay 25 cents per meal. However, those students will also receive breakfast and lunch at no charge! This is possible due to additional funding in the New York State budget.
Lunch Prices: Breakfast - $1.50; Lunch - $1.75; Milk - 50 cents
---
NOTICES
Non-discrimination
Contact the Director of Business & Finance at (716) 694-7680 with any written or verbal discrimination complaints in regard to free and reduced-priced lunch applications. View the Non-Discrimination Statement...
Summer Meals
To locate summer meals in our area, call the USDA National Hunger Hotline at 1-866-3-HUNGRY (1-866-348-6479). View additional summer meal information...