EDIT MAIN
The TONAWANDA CITY SCHOOL DISTRICT Board of Education (BOE) Welcomes You!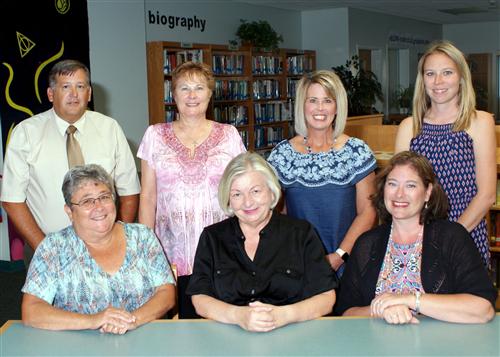 Front Row: President Heather Sternin, Elizabeth Koch, Vice President Danielle Opalinski

Second Row: Daniel Calabrese, Diane Misner, Renee Gilbert, Kristin Schmutzler
MISSION STATEMENT
The Tonawanda City School District believes that we exist to serve the needs of our community of learners. Each student is unique and comes to us a learner. The District's mission is to provide instruction, programs, strategies and challenges in a caring, positive learning environment. Each student will become a critical thinker, a lifelong learner, and a responsible, contributing citizen in a changing global society. The Board of Education, staff, parents, students and community share a commitment to this mission.