EDIT MAIN
PRINCIPAL'S MESSAGE
Dear Fletcher Elementary families,
I am very excited about being the new principal at Fletcher Elementary School. It is an honor and privilege to work in such a great school community. Getting to know the students, teachers, staff and parents will be my top priority these next few months. I would like to take this opportunity to tell you my hopes and dreams for Fletcher Elementary School and how, with your support, Fletcher Elementary School can continue to be one of the best around.
It is my hope that Fletcher Elementary School be a place where staff and students want to come everyday. Together, we will work hard to provide a school climate where teachers collaborate together and support one another's work, helping students to be successful. Student academic and social growth will continue to be our focus. As the principal, I will support and guide teachers and staff in providing the best educational setting for our students. I look forward to working together to continue the successful work at Fletcher.
It is my dream that the learning communities at Fletcher Elementary School remain open to new learning and be willing to take risks. It is important that both students and teachers are provided opportunities and given the support for this to happen. Together, we will celebrate the successes along the way, while we continue to find ways to improve our instructional practices.
I look forward to getting to know the Fletcher students, teachers, staff and parents. My door is always open and I encourage dialogue that is focused on making our school even better. Here's to a successful 2018-19 school year!
Together, we can achieve the extraordinary!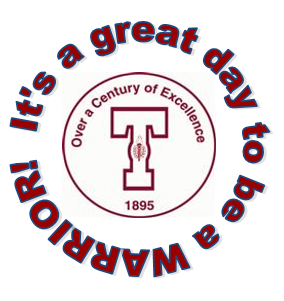 Sincerely,
Mrs. Michelle Siebert
Fletcher Elementary Principal