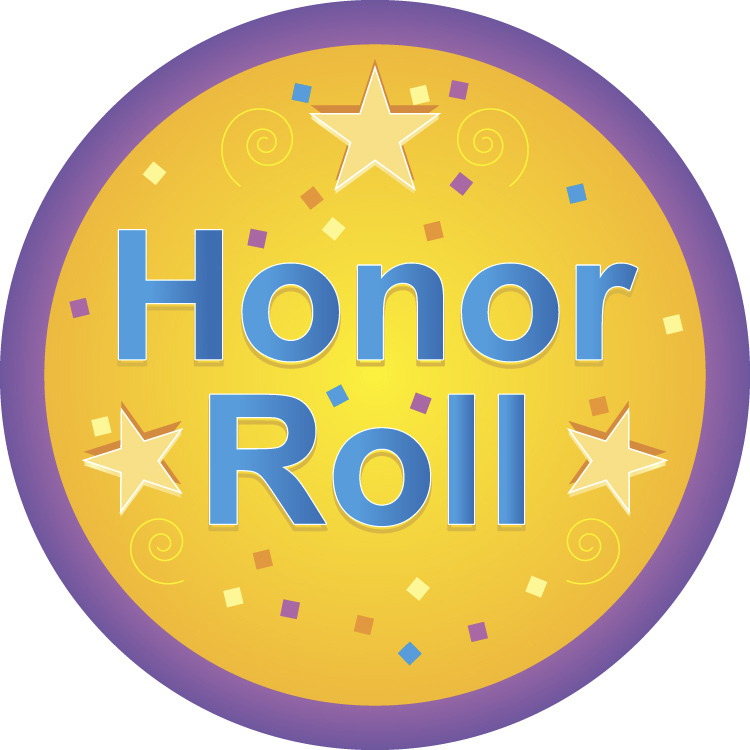 Fourth quarter honor roll list announced
Tonawanda City School District
Tuesday, July 07, 2020
The following Tonawanda High School and Middle School students have been named to the honor roll for the fourth quarter of the 2019-20 school year:
Tonawanda High School High Honor Roll:
Grade 12
Tasnem Alnamah, Tessa Ambuski, Josslyn Battaglia, Samantha Battaglia, Autumn Battaglia, Emily Berry, Jordan Boyd, Julia Braddell, Dominic Brooks, Talan Burgess, Michael Butsch Jr., Noah Campagna, Heather Campobello, Devon Carey, Olivia Carson, Georgia Corbett, Cassondra Cornman, Kirstyn Davis, Cole Denney, Amanda DiPasquale, Tyler Dumais, Larissa Farrell, Emma Feinen, Noah Fendrick, Matthew Forsha, Madison Foster, Jason Frazer, Colin Gallo, Jordyn Gilbert, Mikhayla Guslawski, Hanna Hamill, Abigail Hankinson, Riley Hardleben, Kendal Harvey, Mara Hasenstab, Samantha Hatswell, Emory Head, Hannah Helms, Ryan Hogue, Christopher Kasbaum, Alyssa King, Jacob Kivler, Jonathan Kurdziel, Morgan LaDue, Melissa Large, Martin Latko Jr., Laura Leski, Riley Licht, Carly Liebel, Anabella LoGalbo-Bonda, Jason MacClellan, Kevin Marsh, Jillian McGinnis, Courtney Metzger, Mia Montague, Savannah Moore, Zoe Oliver, Thomas Ostrander III, Gabriel Pedrick, Skyler Randall, Emma Russell, Austin Schroeder, Samantha Shotwell, MaKayla Smith, Shivani Sookhai, Madylyn Taylor, Ashley Tonaus, Elijah VanVolkenburg, Andrew Vrba, Andrew Warner, Robert Weekley, Tyler Wells, Corynne Wildrick and Sierra Will.
Grade 11
Tyler Baker, Nikolas Balling, Bianca Battaglia, Alyssa Bauer, Hannah Becker, Laxuman Biswa, Ram Biswa, Megan Buczkowski, Henry Caso, Nikolaus Caufield, Erin Charrois, Kyla Chirayath, April Culp, Travis Davis, Alexander Demmin, Kylie Derrett, Jayce Diaz, Lucy Dietrich, Jessica Doane, Joseph Downey, Garin Dragoo, Alexis Dunn, Lexus Frears, Cole Fronczak, Devin Galleciez, Jeremiah Goeddertz, Teyanna Guizzotti, MacKenzie Guslawski, Joseph Heim, Madison Janowsky, MyLeena Janowsky, Britain Jaskowiak, D'Era Jefferson, Emily Jenkins, Anjalana LaPorta, Alyssa Licata, Corinne Marciniak, Sarah Maxwell, Joseph McDonald, Matthew Mikulec, Briana Miller, Evan Miranda, Dean Mitzel-Artale, Haylee Morris, Jackson Mysliwy, Andrew Nicosia, Richard Nicosia, Caleb Payne, Tyler Peck, Kaile Peete, Alivia Pierino, Brooke Pieszala, Anthony Reese, Chloe Roetzer, Gabriel Ryder, Ava Scholz, Joseph Schrecengost, Justin Shrope, Alexander Stickney, Julianna Sukel, Rose Symes, Michael Tantillo Jr., Baylin Tighe, Jack Wanat, Morgan Weber, Maggie Wellsby, Chelsea Williams, Chelsea Wilson, Marcell Wittmann, Kaitlyn Wood, Robert Woolcott, Mary Zastrow and Andrew Zirnheld.

Grade 10
James Abramo, Alyssa Aceti, Jessica Aceti, Kylie Amidon, Alexis Angelo, Samuel Baker, Michael Bertini, Makayla Bodine, Trevin Boling, Emma Bortz, Eric Bortz, Mikayla Boyd, Jenna Boyd, Jacob Broderick, Kreighton Butts, Dakota Carey, Lucas Charles, Tony Chukhanenko, Joshua Coad, Kailey Crowden, Elysia Diaz, Julia Durak, Benjamin Eiss, Garrett Fisher, Caitlin Folga, Anthony Frye, Ryan Gallivan, Christopher Garbo, Noelle Giannone, Jonathan Goeddertz, Giavanna Gugino, Ryan Harris, Zahm Hasenstab, Devon Haynes, Matthew Heim, Brandon Hodge, Destiny Hoerbelt, Angelina Illas, Paige Janas, Mohammad Janno, Ayjan Jawhar, Stephanie Kancar, Teagan Kasprzak, Aaron Kasprzak, Jeremiah Kelly, Collin Kisloski, Anthony Kisloski, Justin Kolnacki, Kayli Krause, Emmett Leader, Cory Lenz, Emma Ljiljanich, Liam MacDonald, Cyrus Mackey, Cheyenne Markward, Jordan Marshall, Zoe Martek, Jason McGirr, Olivia Mileham, Maya Mongielo, Arianna Munoz, Amber Neumann, Grace Nuccio, Christa Oates, Abigail Opalinski, Briana Orton, Chanse Patterson, Alexis Pohrte, Adam Ramirez, Ryleigh Rapp, Trista Reinhardt, Adam Roessler, Hannah Rowland, Bryce Rowland, Emma Sager, Connor Scarpena, Ryland Schloerb, Karlie Schneider, Holden Shattuck, Chezarey Shingledecker, Brendan Simonds, Candice Strahin, Dominic Strassheim, Tyler Syph, Kayla Tonaus, Jacob Torres, Mia Turton, Dameon Vaughan, Brett Verrall, Noah Wall, Kelsey Whipple, Hannah Wilson, Carson Witkop and Zackary Wood.
Grade 9
Mohammad Alnamah, Savannah Ambuski, Drake Badner, Amani Barnett, Aaron Biggie, Hannah Brohman, Corine Bukowski, Alyssa Burda, Victoria Campobello, Helen Caufield, Rocco Cicatello, Mackenzie Colatosti, Jenna Coleman, Paige Dumais, Carly Ermer, Brenna Forsha, Mikayla France, Mason Frawley, Luis Gallegos, Alexander Gallo, Autumn Gardner, Hailey Gargac, Nicole Garippo, Lucas Gilbert, Brianna Gore, Marshall Hall, Ella Hankinson Michael Harmon, Allan Harrington, Joseph Hazelet, Elias Hill, Truth Jordan, Jonah Kasprzak, Gwenyth Kirkwood, Madison Kramer, Nathaniel LaMonaco, Lily Ljiljanich, Sydney MacClellan, Riley Maggiore, Kayla Magliette, Jordyn Mangold, Emilee Matteson, Drew Meierer, Bella Mongold, Caleb Mouton, Madison Nedell, Tegan Ohlson, Katherine Oravec, Ashton Pagano, Micah Pemberton, Samantha Penn, Austin Phelps, Morgan Plau, Joshua Reichle, Caiden Roper, Samantha Rovillo, Joel Sacco, Jade Saunders, Julianna Schrecengost, Brendan Sholtz, Elizabeth Sirgey, Michael Sivak, Madison Stranahan, Theresa Strauch, Emmalee Sweeney, Kyra Sweeney, Michayla Tarasek, Nathan Taylor, John Taylor V, Dominic Thomas, Laci Tomasello, Lance Turton, Dante Vara, Levi Vazquez Jr., Salvatore Ventura, Tanija Walker-Barnett, Madison Warthling, Alison West, Taylor Wildrick, Autumn Wolford and Hailey Zuckerman.
Tonawanda High School Honor Roll:
Grade 12
Jeffrey Amato, Quinten Badner, Caiden Burke, Michael Camardo, Grace Dickey, Autumn Enright, Mason Fritzke, Patrick Gore, Kyle Graff, Eric Hall, Cameron Hull, Brooklynn Jopp, Daniel Kancar Jr., Ashley Leach, Amber Lonie, Hollyann Manfre, Hope Martino, Kayleigh Mitzel-Artale, Brandon Moore, Hunter Ohar, Alexis Park, Seth Ptasnick, Matthew Sharpe, Austin Shucraft and Cameron Williams.
Grade 11
Devin Alviti, Amanda Angelo, Krystal Burns, Dylan Carey, Natalie Doane, Kyle Donovan, Logan France, Katelyn Haas, Jonathan Heaton, Philip Hoage, Hunter Hollock, Logan Hurdiss, Isaiah Johnston, Caden Kerr, Devon Licht, Justin Mangold, Andrew Marquez, Michael Miller, Brianna Oddo, Trinity Oliver, Michaela Robertson, Anna Sager, Daniel Shekochikhin, Gavin Stachowski, Brian Stone, Rian Taylor, Jael Velazquez and Rudy Warren.
Grade 10
Joseph Biggie, Shane Conley, Madison Dolan, Julianna Dolce, Amelia Downey, Calli-ann Fitzpatrick, Dylon Grundner, Joseph Jenkins, Tyler Jowsey, Jackson Leski, Arrial Mayes, Matthew Morrow, Evelynne Paluch, Sui Par, Natalie Park, Vishal Sookhai, Nathan Strauch and Michael Thomas.
Grade 9
Trent Ashby, Jonathan Dickson, Connor Enright, Brett Lockhart, Andrew Morrow, Edwin Pfeiffer IV, Aria Roman, Mia Santos and Aryana Slocumb.
Tonawanda Middle School Honor Roll:
Grade 8
Mohammad Almohammad, Michael Arbutina, Joshua Ayotte, Paige Balcom, Arianna Battaglia, Zoe Becker, Theresa Beras, Gabrielle Bongiovanni, Alexander Brown, Alyssa Burgard, Cameren Carncross, Phoenix Carney, Isabel Casewell, Vincent Caso, Olivia Castillo, Matthew Chudy, Alexander Chukhanenko, Maxxwell Clayton, Carmella Crowley, Jessica Deacon, Skye DeLuca, Sharyiah Demmons, Arielle Derrett, Owen Dietrich, Cy Doane, Brionna Dussault, Madison Feng, Natalie Fischer, Kyle Folga, Zachary Gallivan, Anthony Garnham, Robel Gebeyehu, James Giglio, Norah Glose, Jared Grandquist, Jlynn Grandquist, Emma Harding, Regan Hardleben, Jordana Harszlak, Liam Hartmann, Nathan Hengst, Julia Hess, Zander Holler, Andrew Howell, Ella Huffman, Carter Hull, Cindi Jaimes-Hix, Jacob Jamieson, Kaitlin Jopp, Arianna Kancar, Maximilian Kasprzak, Mona Khan, Andrew Kisloski, Lauren Kisloski, Kyle Kitson, Isabella Lawson, Rowan Leader, Tristan Legg, Natalie Litto-Covey, Luke Ljiljanich, Emily Maggiore, Joshua Marciniak, Allyseeyah Mayes, Alyssa McGuire, Anthony Michel, Hailey Mikulec, Sydney Miller, Hayden Molnar, Eva Montague, Angel Mulumba, Brooke Murphy, Kyla Murphy, Matthew Mysliwy, Gavin Neumann, Nathen Norasing-Diep, Rebecca Oates, Alexis Oddo, James Ostrander, Abigail Pedrick, Faith Pilon, Jadin Polley, Aidan Popovec, Natasha Rees, Charles Reichle, Emma Reilly, Dylan Richards, Milady Rivera-Rosario, Kira Rodriguez, Carson Roneker, Makayla-James Salatka, Novalynne Scholz, Olivia Scott, Evan Scott, Cohen Shattuck, Joseph Shekochikhin, Paige Shields, Taylor Shucraft, Grace Sibilio, Della Sieteski, Alexander Sirgey, Leila Slocumb, Zoe Smith, Madison Smith-Gurbacki, Casey Symes, Zoey Taylor, Madison Thomasula, Daniel Tuco, Maria Valenzuela, Tehya Vogt, Elias Waltz, Sara Wasinger, Lydia Weber, Owen West, Amir Williams, Nathan Wood and Casey Wright.
Grade 7
Huda Abbas, Abdulatef Alnamah, Kierstyn Alvarez, Alexander Apa, Antonio Apa, Liliana Austin, Emilee Bacon, Abigail Baker, Kymberly Ball, Quentin Baum, Madison Berroth, Alexander Biggie, Jayda Blackwell, Bradley Bork, Ian Bren, Noah Brenon, Madison Buczkowski, Dylan Cartwright, Isaac Castillo, Angelina Chukhanenko, Alexander Ciappa, Jackson Conley, Gabriella Crane, Alexis Crosby, Abigail Culp, Anthony D'Amico, Faith Dehlinger, Christian Denney, Makenzie Deponceau, Alexander Dinse, Makayla Dirschberger, Amarianna Doctor, Evan Dragoo, Dominic Ferrini, Braiden Forsha, Jacob Frazer, Isabella Garnham, Justin Gauda, Benjamin Graff, Alexia Grimaldi, Nathan Guslawski, Madeleine Guthrie, Brooke Handley, Zuri Hardin, Julianna Hardwick, Zoee' Harris, Brandon Harrocks, Ryan Henderson, Adam Hodge, Cali Hofner, Ayman Janno, Kaitlyn Jenkins, Yeshaya Jordan, Elijah Kasprzak, Danielle Keesler, Gabriel Kelichner, Makailah Kelly, Kyle Klimkiewicz, Marlea Kolepp, Mikya Kosloff, Isabella Langworthy, William LaPorta, Van Lian, Lydia LoGalbo, Olivia Mahiques, Damonte Malone, Brooklynn Markward, Savanna Markward, Jay Masterson, Gavan McAndrew, Christian McDonald, Jenna McGinnis, Conner McGirr, Kira Meadows, Raffaela Meierer, Evangeline Miller, Anna Mouton, Emma Muscato, Simon Mysliwy, Gerald O'Brien, Caitlyn Oddo, Mya Ohar, Connor Ohlson, Sophia Opalinski, Christopher Park, Kelsey Parkinson, Laila Pembleton, Amelia Pepe, Johanna Perez, Dominic Pfeiffer, Brianna Price, Ashley Rauth, Lucas Reinhardt, Madison Rodenhaus, Jose Rodriguez, Ethan Rojas, Layth Saad, Samantha Sanger, Cameron Scarpena, Matthew Schmutzler, Aaron Schneider, Morgan Scott, Emily Shekochikhin, Dania Shreth, Margaret Skinner, Breelle Stauffer, Carter Stearns, Jesse Stone, Ryan Tasevski, Matthew Taylor, Keegan Tomczak, Jasper Vara, Luis Vazquez II, Elijah Venticinque, Joshua Warthling, Brian Williams, Mercedes Wolf, Christopher Woroniecki Jr., Kaelee Wright, Jayden Zeches-Terry and Zoey Zuckerman.
Grade 6
Jacob Abramowski, Nevaehana Akers, Angilee Alvarez-Fryer, Nolan Argento, Aiden Ashcroft, Joshua Balcom, James Barger, Liam Barone, Angel Bayley Talya Becker, Alexandria Bell, William Berry, Anthony Bertini, Amelia Best, Benjamin Bongiovanni, Anthony Borkowski, Aaden Brant, Colin Briggs, Emily Browning, Vai Butts, Irelynn Carney, Evan Carnrike, Dylan Carpenter, Emma Caufield, Jenna D'Amico, Emily Davis, Shannon Doane, Natalia Doctor, Timothy Domon, Lily Dussault, Joseph Edwards, Grace Every, Damon Frasier, Falicia Giomundo, Mackenzee Goble, Joshua Goodman, Ayden Greenan, Caitlin Greenawalt, Angel Greenawalt, Aidan Guest, Alfred Harding VI, Tyler Harkin, Terence Harroun, Lucas Hartman, Samantha Heim, Aaliyah Heldwein, Ceaira Heuser, Nathan Hoover, Lola Howell, Collin Huffman, Cohen Hull, Isaiah Kasprzak, Cole Keleman, Lilia Land, Peyton Langworthy, Derek Leiker, Aubrey Lindner, Mariah Mackey, Isaiah Mackey, Ayla Mangold, Isabella Marchiano, Faith Martino, Amanda Matteson, Bayla Mayer, Lillyanna McCabe, Preston Miller, Charles Miltko, Samuel Mitzel-Artale, Hunter Montague, Anthony Montes, Charlotte Moon, Catherine Moon, Jacob Moore, Jessica Moore, Michael Murphy, Arjanita Musliji, Elizabeth Neal, Emma Newcomb, Riley Newcomb, Emilia Norton, Charlotte Oates, Caleb O'Connell, Kaedyn Ormsby, Jeremy Park, Sierra Penn, Autumn Phelps, Ariella Popovich, Maribel Quiros, Marcial Ramos, Alyssa Ranney, Nicole Rees, Jaxon Rodriguez, Rudolph Romero, Julian Ryder, Ronald Sacco, Amelia Sacco, Rayanna Sacco, Jackson Sampugnaro, Eliana Schlueter, Tyler Shattuck, Jackson Shepler, Matthew Sherry, Benjamin Shih Garcia, Joshua Smith, Cameron Smith, Chase Smith, Emilee Smyth, Seth Snyder, Christopher Stearns, Philip Stearns Taylor Stevens, William Stranahan IV, Noah Surowiec, Muhammad Tarar, Kaydence Tiedemann, Anthony Tomin, Taylor Tompkins, Emmalee Tonaus, Kaylie Toner, Jalen Tubbins, Petra Vagic, Giordano Vargas, Allie Wence, Shaunna Weyers, Markell Wittmann and Chloe Woodell.